Reykjavík Food: Where To Go For The Best Thai Noodle Soup Outside Of Thailand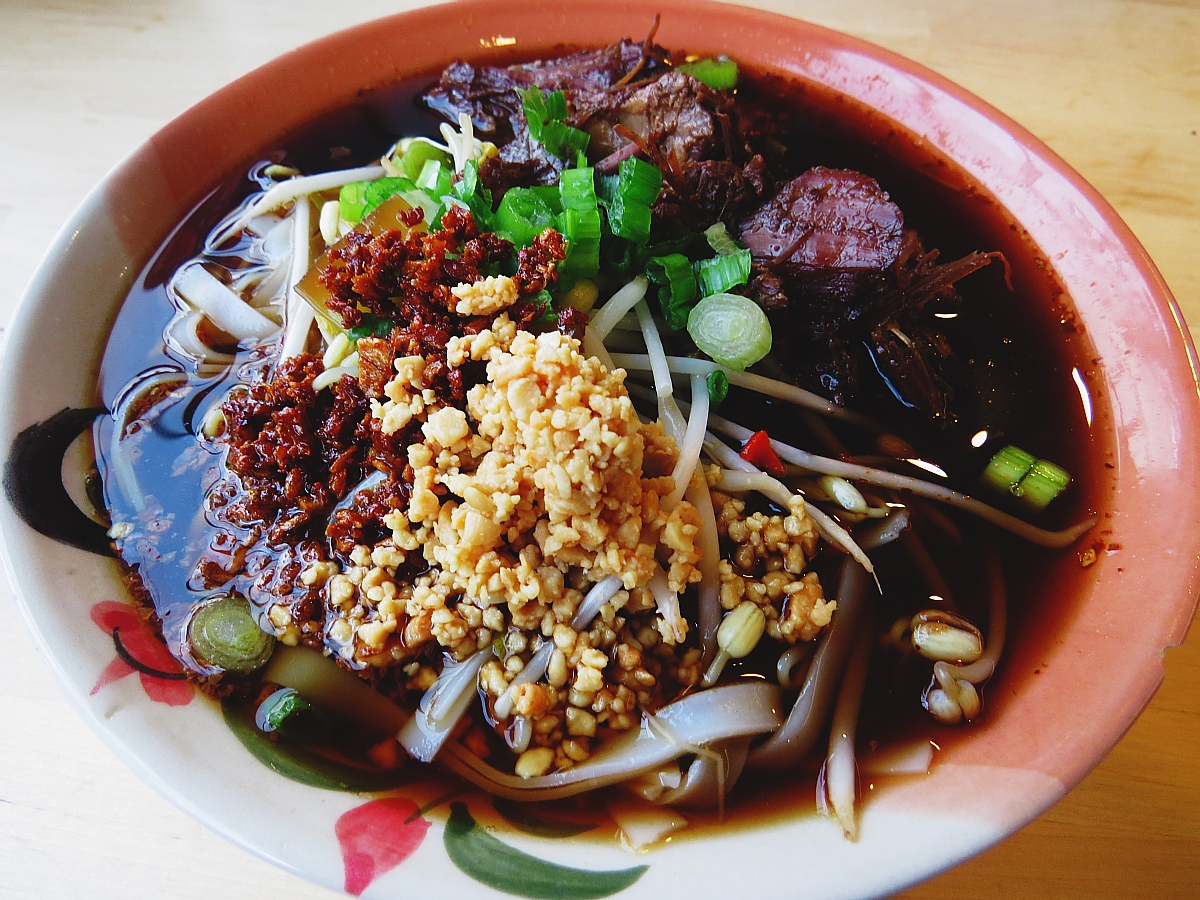 Never would I have dreamed, when planning my trip to Reykjavík and Reykjavík food experiences, that I would find the best Thai soup outside of Thailand. I have never understood why the Thai restaurants in the US don't focus on the street food type of Thai soup. This to me, is the best Thai food. I mean, as lovely as, Tom Kha Gai is, it's not the main soup found in Thailand.
Give me a bowl of soup that's been simmering with beef bones and fish sauce over Tom Kha Gai any day. I want to taste the promise of star anise, galangal, and cinnamon, the mineral taste of beef blood, and I want to slurp noodles that take me back to a steaming bowl of soup eaten at a plastic table where the steam hitting my face is actually cooler than the day itself. I want to see the toothless smile of the woman who serves me because she knows her soup is the best on the Soi, and she is returning the smile that is on my face.
Never would I have thought I'd find that in Iceland of all places. But, I did. And, not just at one place, but at two Reykjavík restaurants. In fact, the Reykjavík food choices surprised me. Along with traditional Icelandic offerings, there were many ethnic restaurants to choose from, but of course, it was the Thai ones that most attracted my attention.
Reykjavík Food: Where To Go For The Best Thai Noodle Soup Outside Of Thailand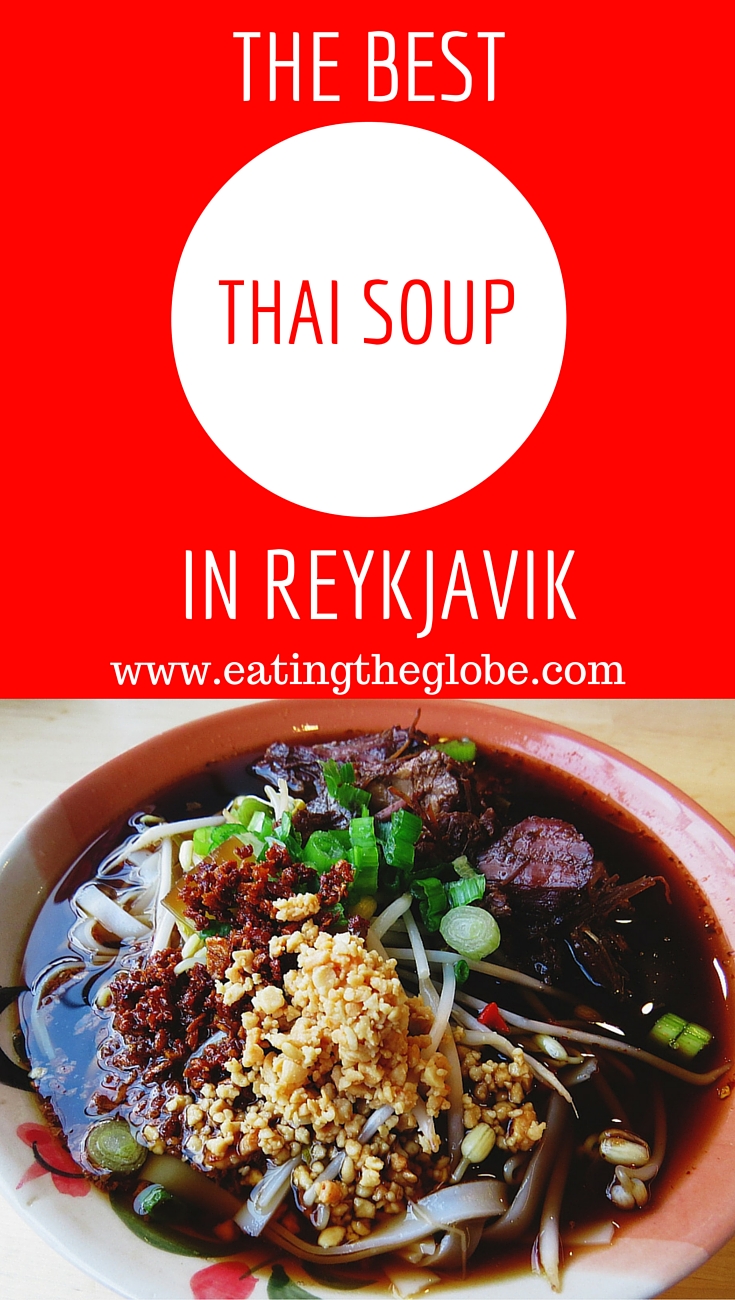 Thai Noodle Soup At Noodle Station
My favorite Thai Noodle soup was at Noodle Station. They only make Thai noodle soup, and they make it perfectly. You can smell the star anise a block away, and in cold Reykjavík, there is absolutely nothing better than walking into a steaming noodle shop. I could have stayed inside this shop all day, inhaling its fragrance and staying warm.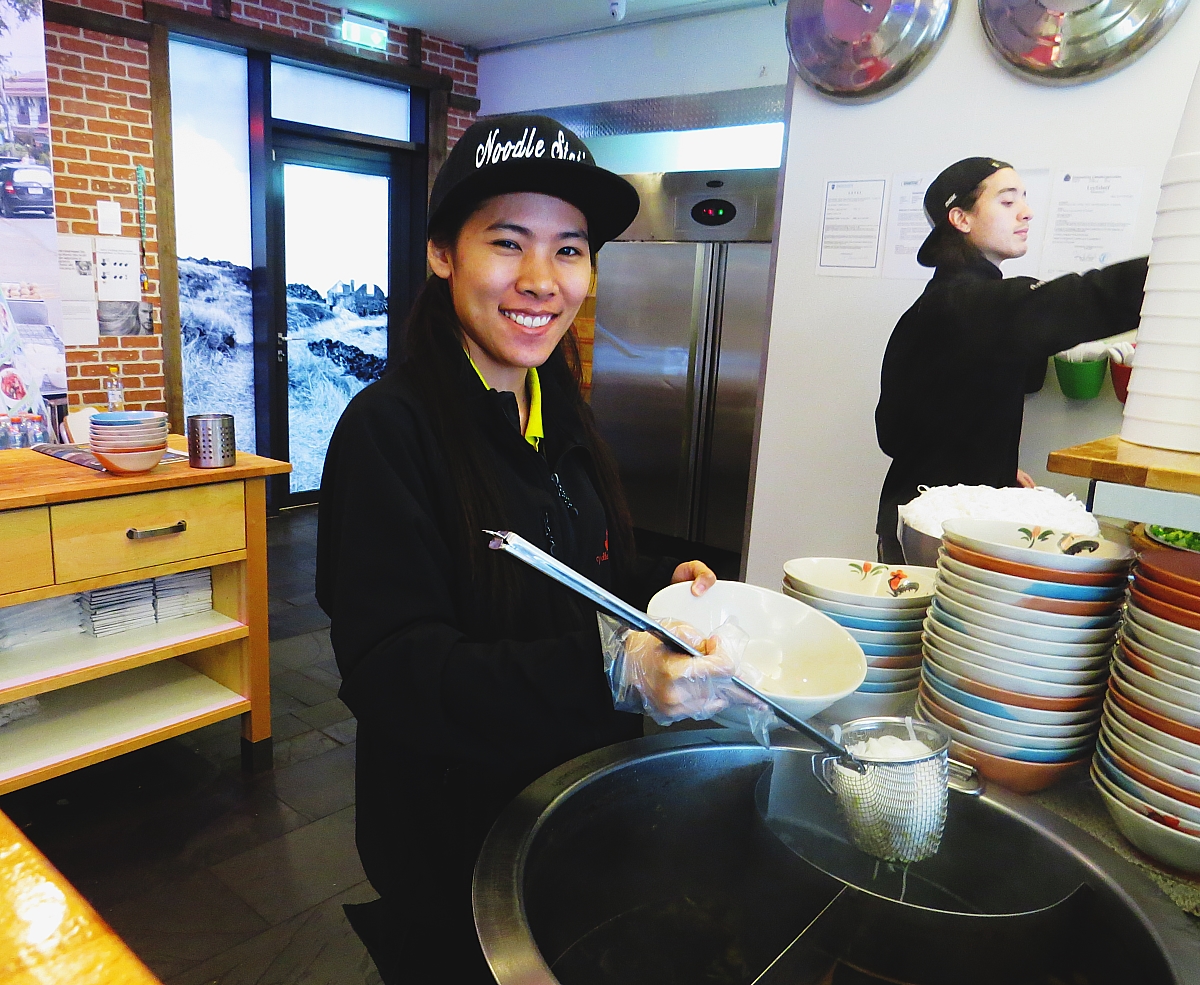 You can get the Thai noodle soup made with chicken, beef, or vegetables and add extra vegetables, noodles, or meat. You can also order your soup spicy or not spicy. It's that simple. For Reykjavík food, the prices were very affordable.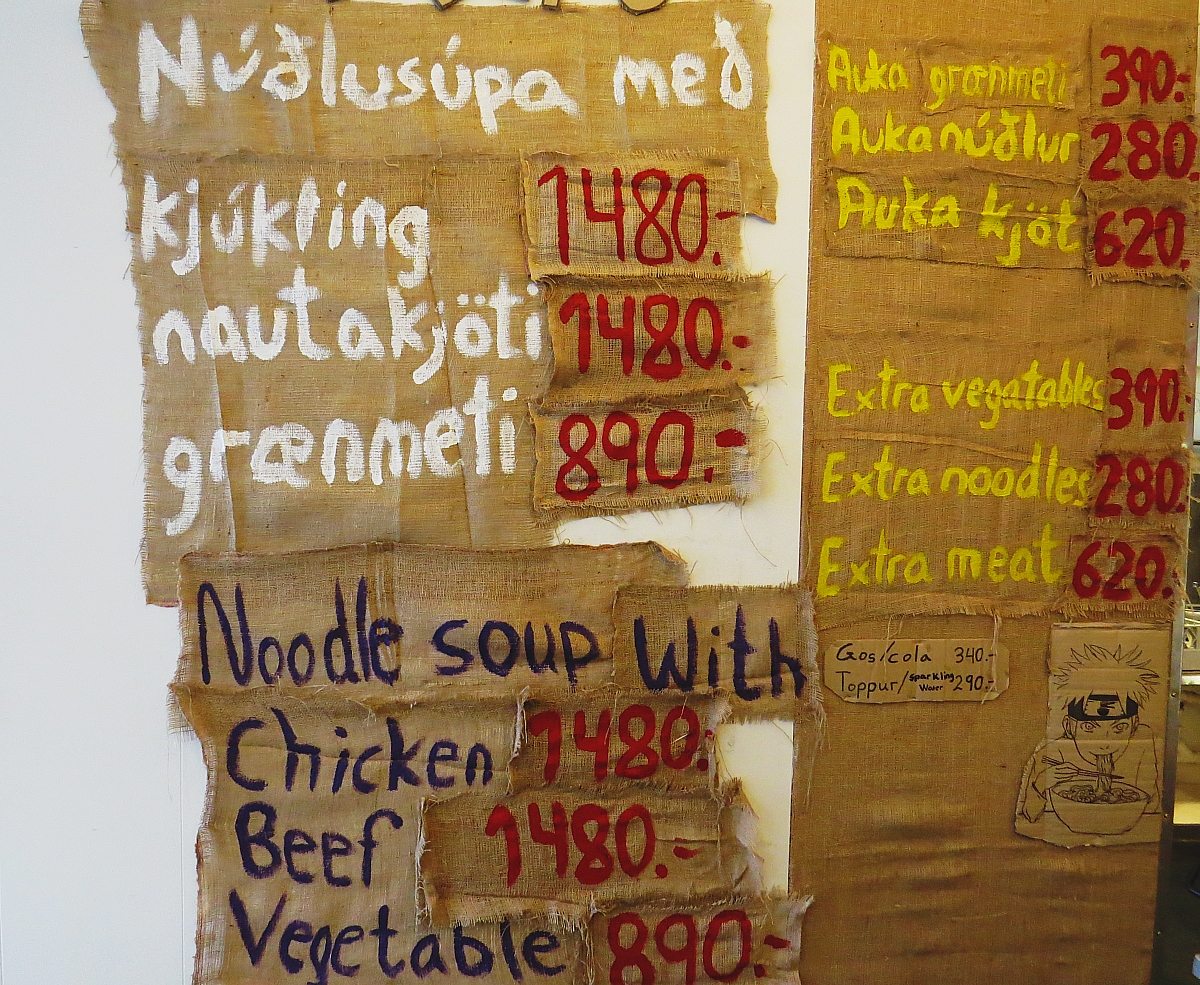 You will have your piping hot bowl of soup within seconds, and then you will swoon. Well, if you are anything like me, you will. The broth is made absolutely perfectly. With just the right amount of spice, sweet, salty, and sour. It was rich and decadent and took me back to a plastic table in Thailand even though it was about fifty degrees colder in Iceland. That's an accomplishment. For me, it wasn't just the best Thai noodle soup outside of Thailand, it was one of my best meals in Reykjavík. Aroi mak!
Address:
Laugavegur 86, 
Reykjavík,
Iceland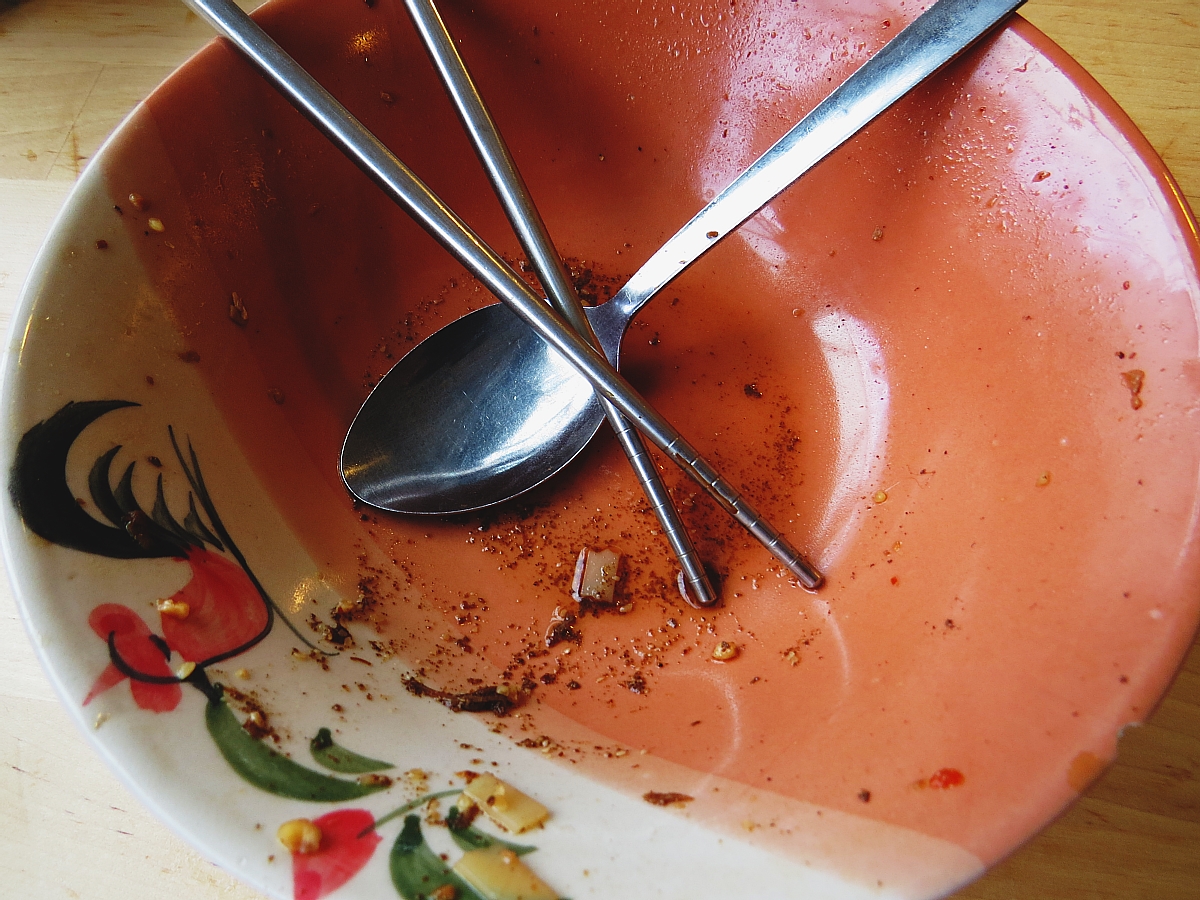 Thai Noodle Soup At Krua Thai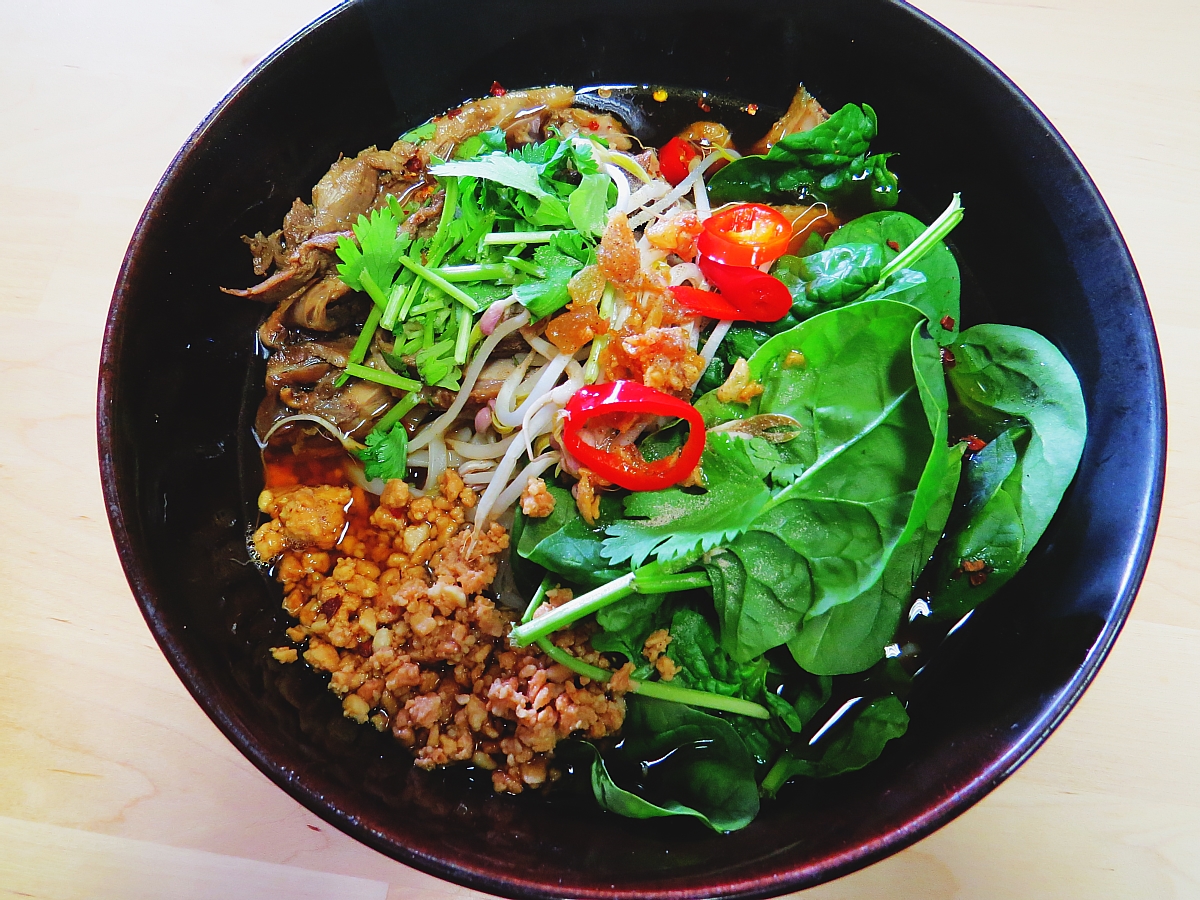 Krua Thai also delighted me because they had duck noodle soup which I love. Here, the choices were chicken, beef, or duck and you can choose between rice or egg noodles. They have a few other Thai dishes on the menu, too, such as massaman curry, panang curry, spring rolls and fried dumplings.
I was really impressed with the duck noodle soup. The broth was delicious. I did find the broth at The Noodle Station to be a little richer, but this was still good, and little on the lighter side. Again, it hit the spot on a cold and windy day, and if you're looking for delicious Thai soup, I'd recommend both of these places. Sometimes you need a break from traditional Reykjavík food and Reykjavík prices. These places help you do both of those things. And, if you're like me, sometimes you just need to be transported to a Soi in Thailand where pandanus lingers in the air and fresh coconuts rejuvenate your soul.
Location: Tryggvagotu 14,

Reykjavík 101,

Iceland
Like this article? Subscribe and never miss a post!