Portland Vegan Restaurant: Farm Spirit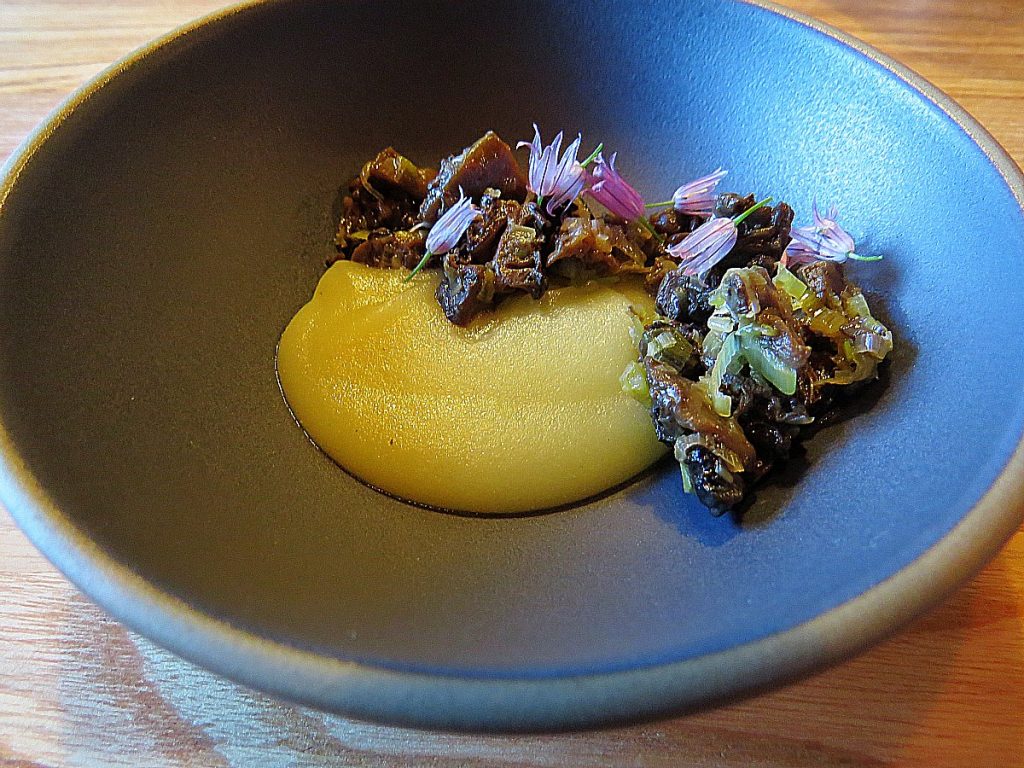 I am not a vegan, nor even a vegetarian, and, truth be told, I wasn't expecting to be overly impressed with a Portland vegan restaurant that didn't even use butter or cream. But, it happened. I wasn't just impressed, I was transported by what Farm Spirit did with vegetables. This Portland vegan restaurant elevates vegetables to the next level, and it is nothing short of incredible.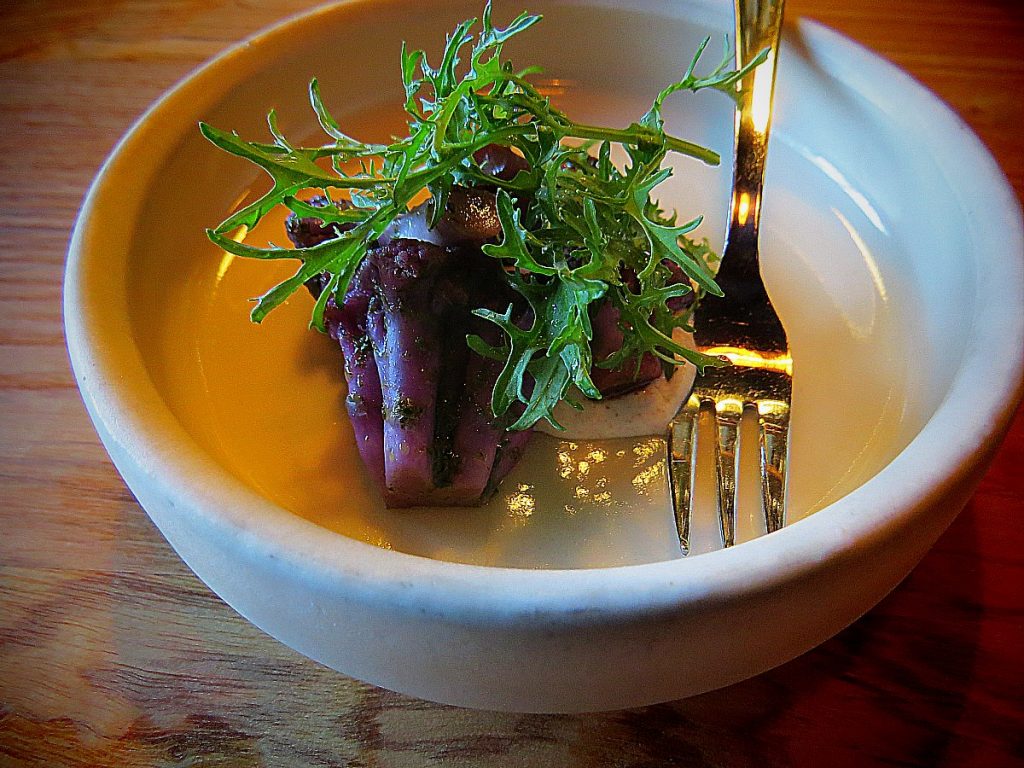 Farm Spirit uses locally sourced vegetables and ingredients and turns them into food art. With whimsical ingredients like smoked yogurt, lime leaf whey, and elderflowers, the presentation of each dish was so gorgeous, you almost didn't want to eat it.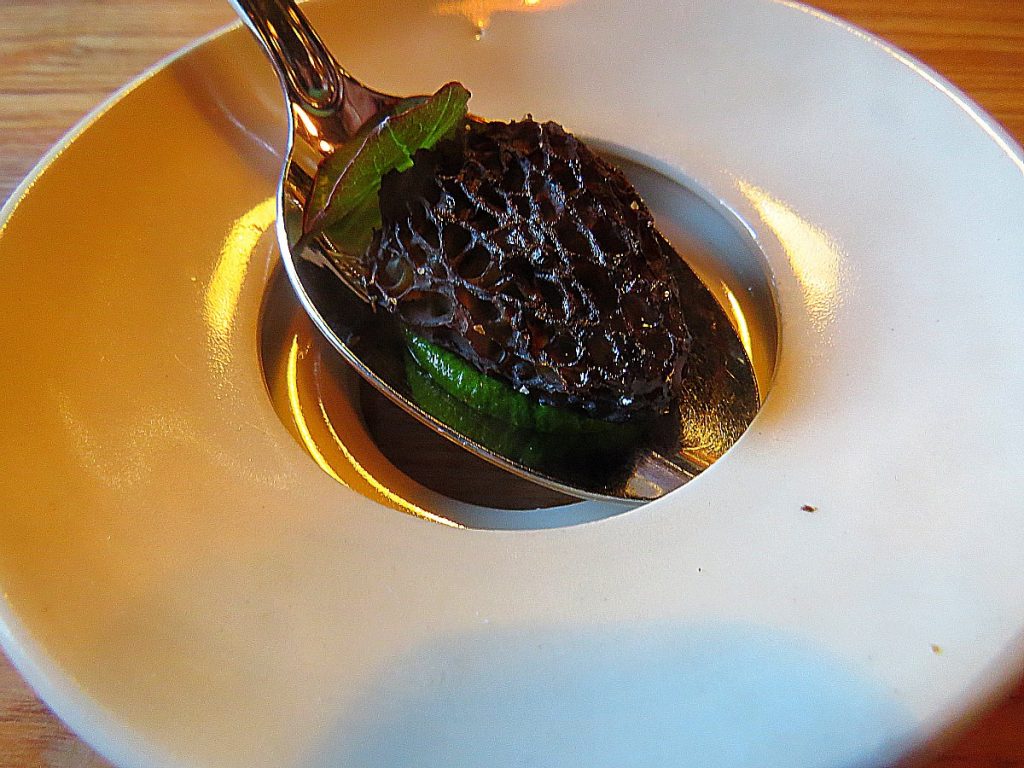 Not to mention the unique pottery and handcrafted dishes that each course was served on. We eat with our eyes first, and Farm Spirit does a good job of remembering that. The burst of flavors in each bite was truly incredible, and I was shown how complex vegan food can be.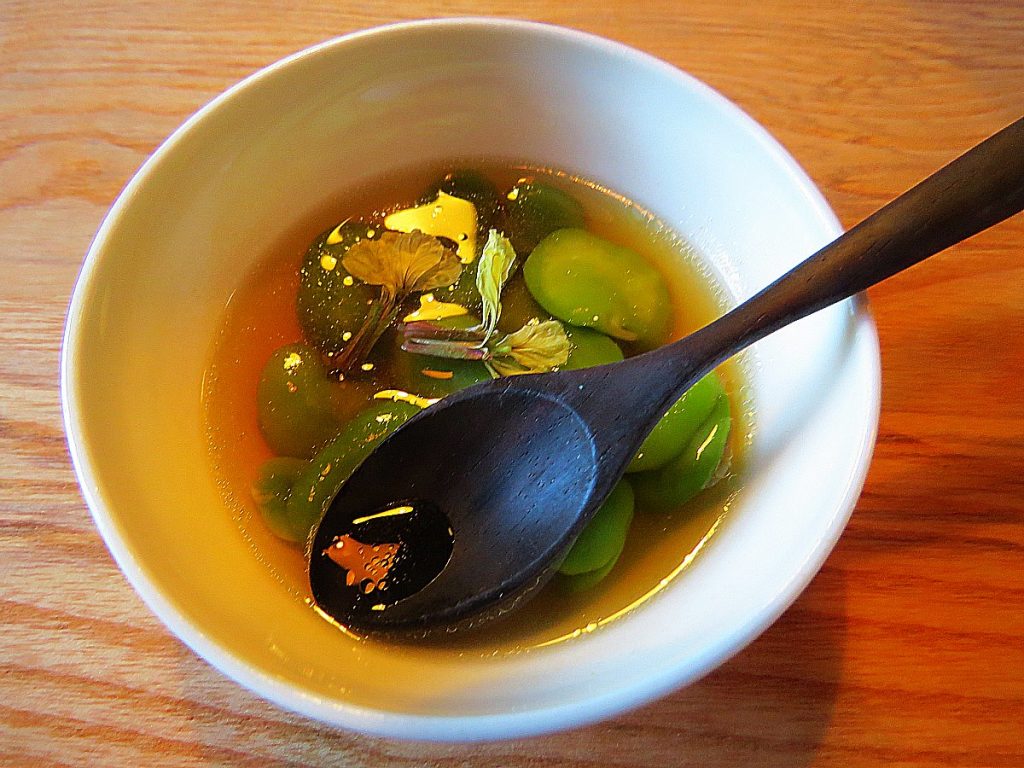 Dining At Farm Spirit
The seating is communal, at the Chef's counter, so you get to watch the dishes being plated right in front of you. It is served "tasting menu" only style (13 courses in all), but they do cater to food restrictions, such as being gluten-free.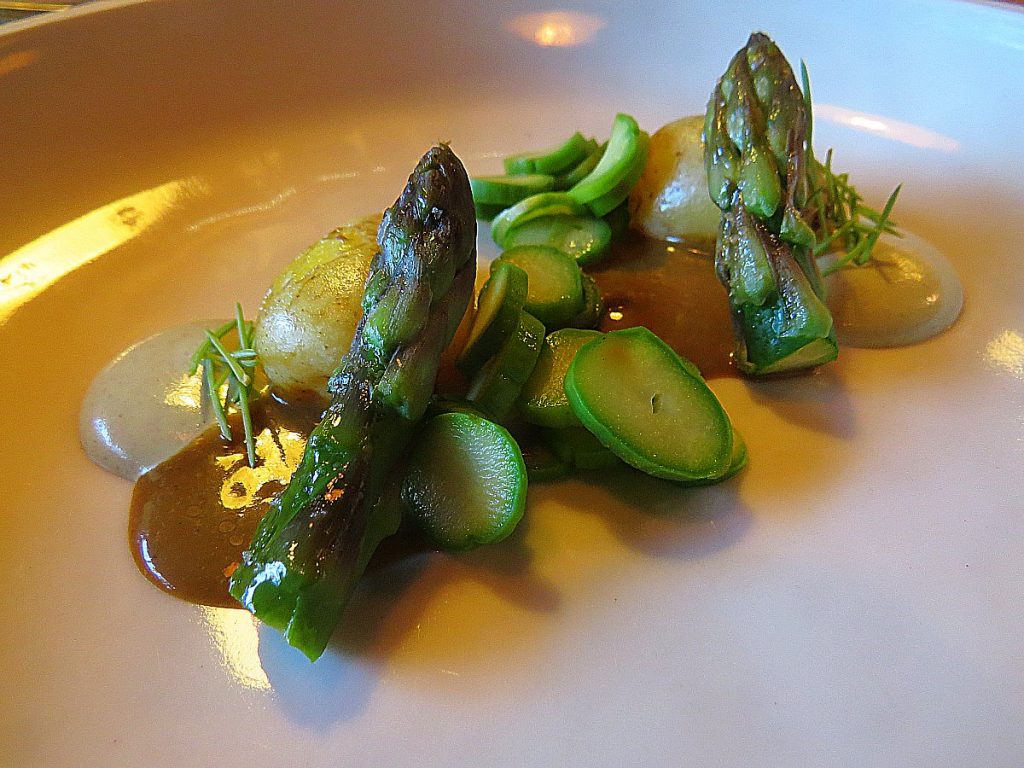 I was also extremely impressed with the service. When I got up to use the restroom, I returned to find a new napkin had arrived, and everyone in the restaurant seemed to want to make sure that each guest was having an experience and not just a meal. Detailed descriptions were given of each course being served, which I really appreciated.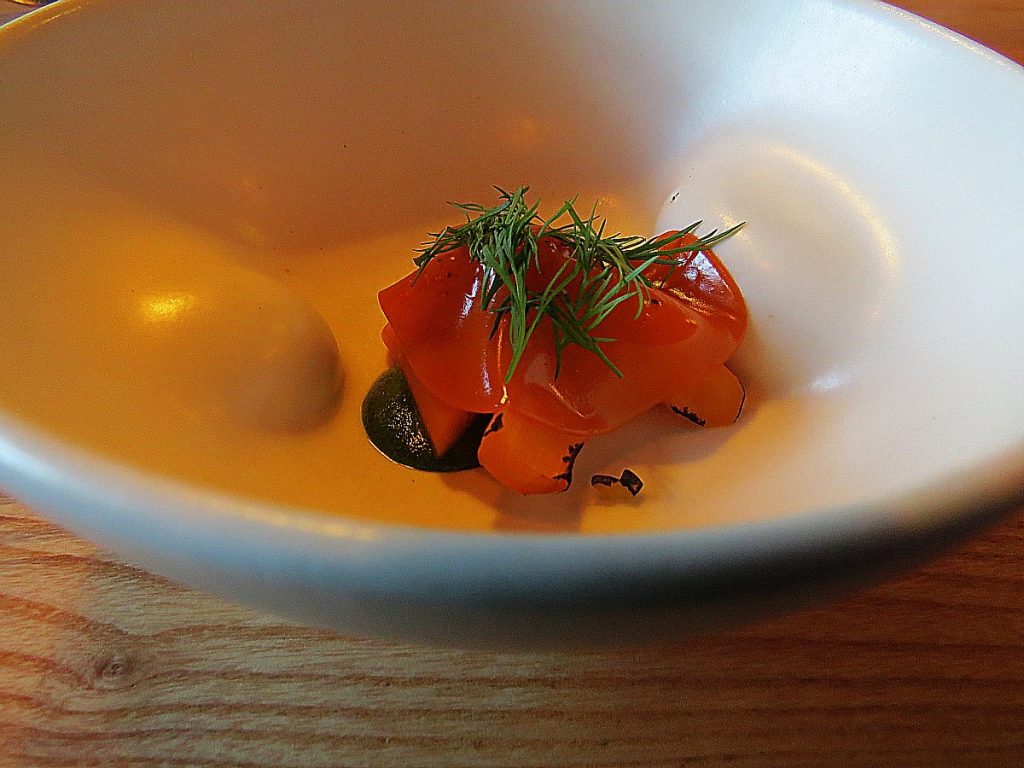 You can use either a wine pairing menu with each course, or a flight of creative non-alcoholic beverages that are prepared by the chef. The non-alcoholic drinks are unique and may include offerings such as turmeric chamomile kombucha or a jupiter grape hyssop shrub. You can also bring your own bottle of wine. The corkage fee is $20.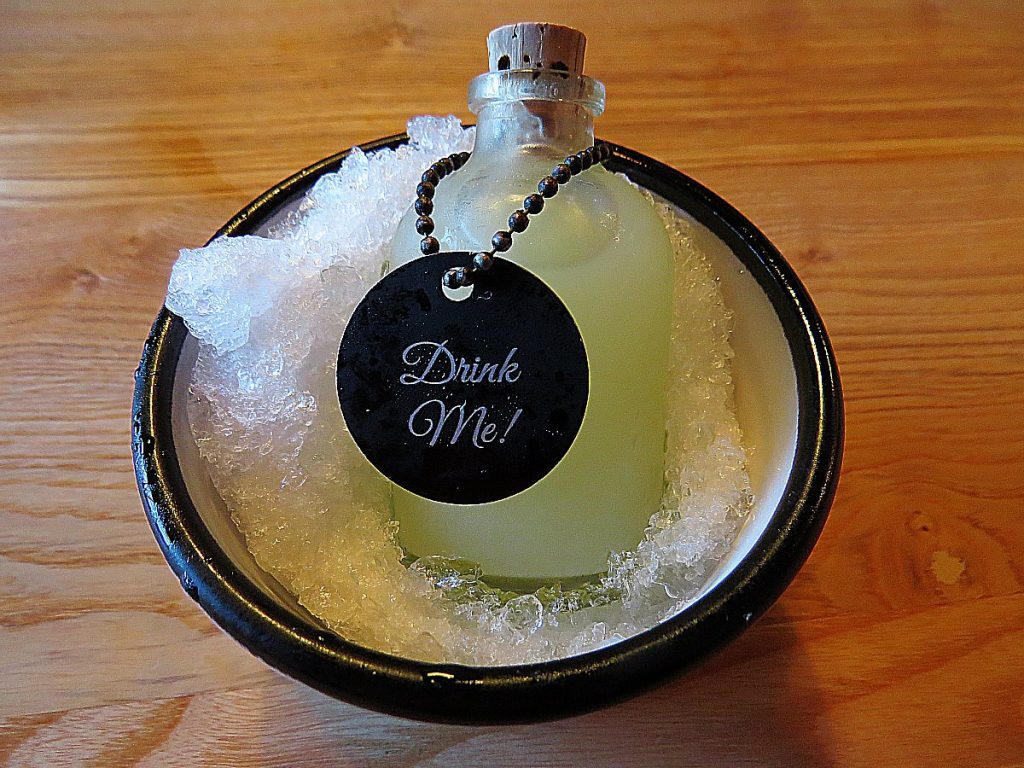 Since the restaurant only has seating for 14, you do need to buy your dining tickets in advance. Small children are not allowed to dine at Farm Spirit (thank god!). Also, the price of your dinner ticket includes the gratuity.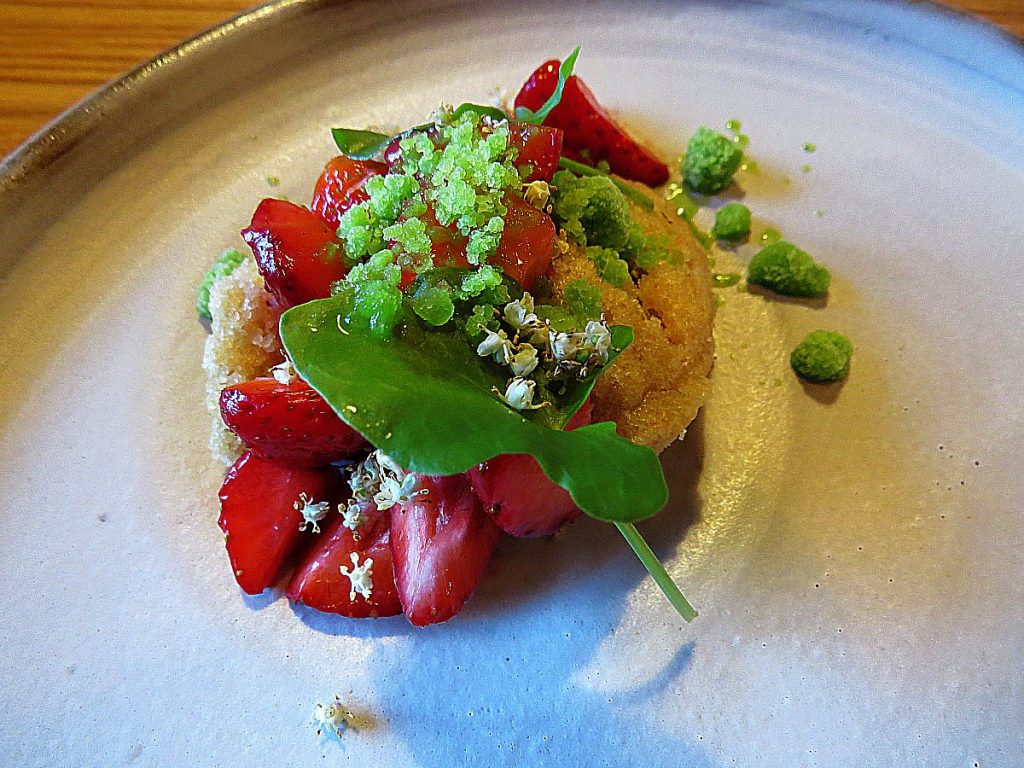 The final icing on the cake was getting sent home with homemade breakfast bread. It seems they have thought of everything at this Portland vegan restaurant, and the attention to detail and talents of the chef will leave you remembering this experience for a long time. Vegan or not.
Farm Spirit
1414 SE Morrison Street
Portland OR 97202
Like this article? Subscribe and never miss a post!