My Favorite Restaurants In St. Maarten/St. Martin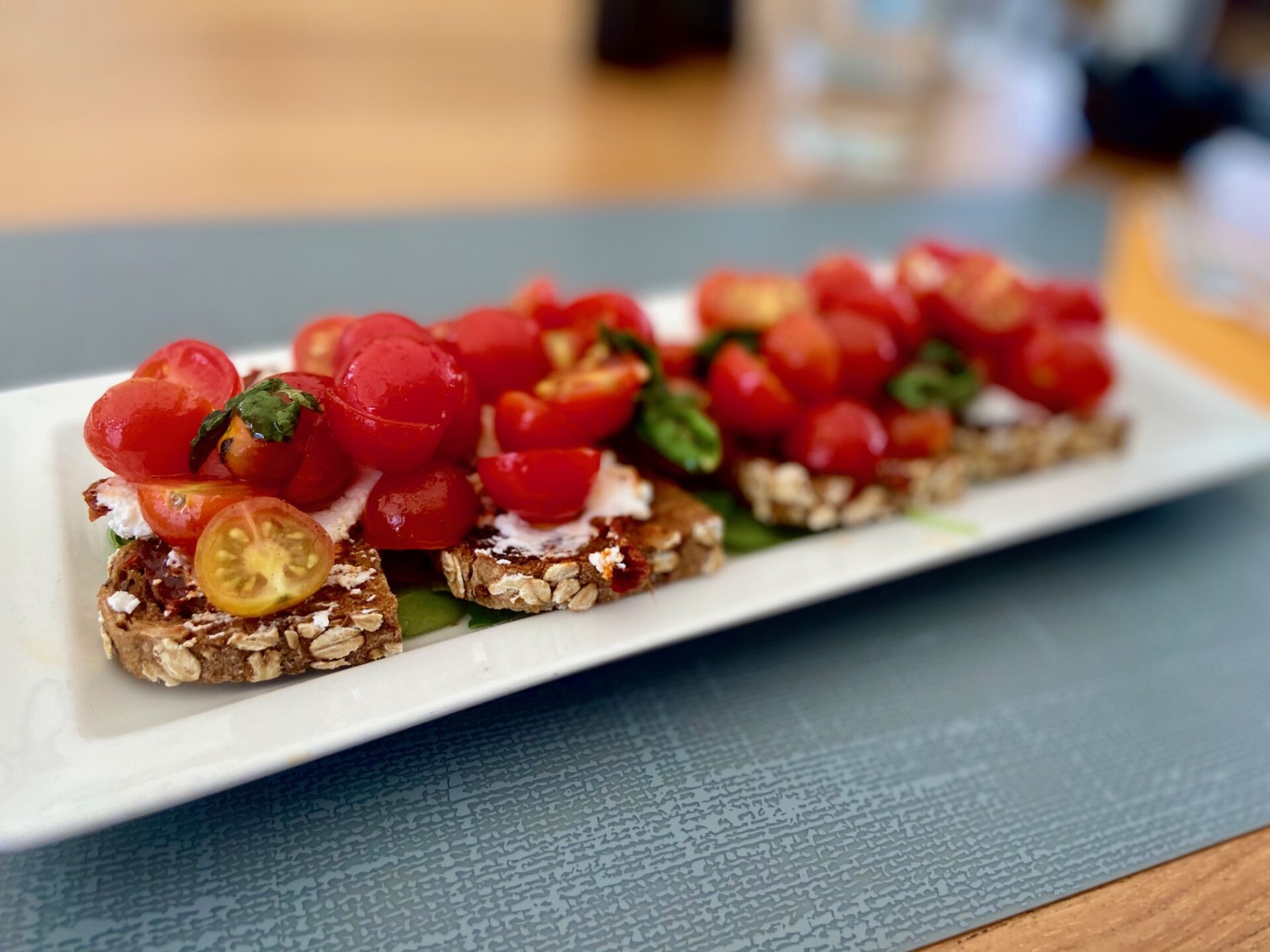 I chose to go to St. Maarten/St. Martin, not only because I heard it had some of the prettiest beaches, but also because it was supposed to have some of the best food in the Caribbean. While it definitely had some of the bluest and clearest waters I've ever seen, I wasn't as impressed with the restaurants in St. Maarten/St. Martin. The food at most of the places I dined wasn't spectacular, and it was very overpriced. With that said, here were my favorite restaurants in St. Maarten/St. Martin.
The Best Restaurants In St. Maarten/St. Martin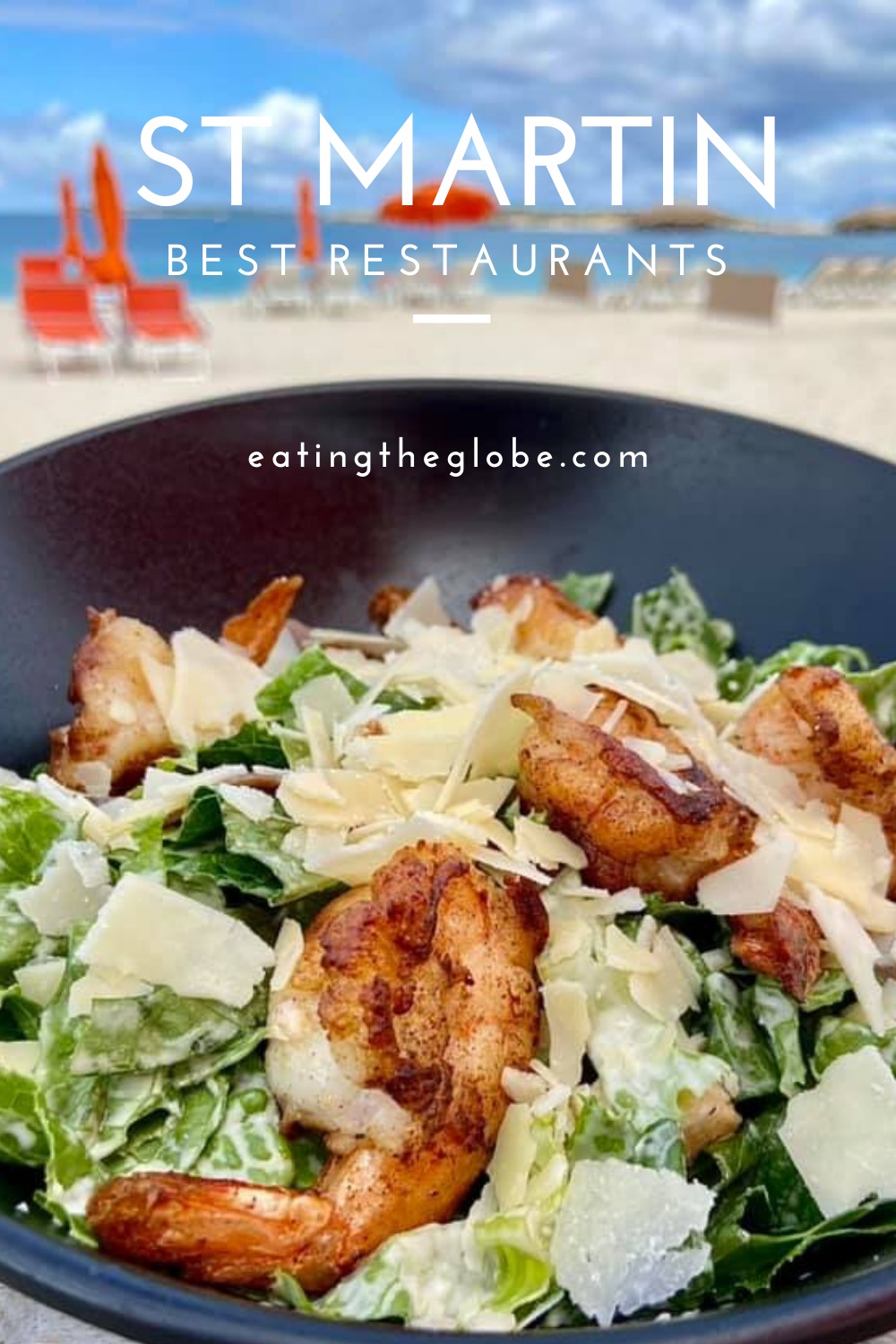 Breakfast
1. Top Carrot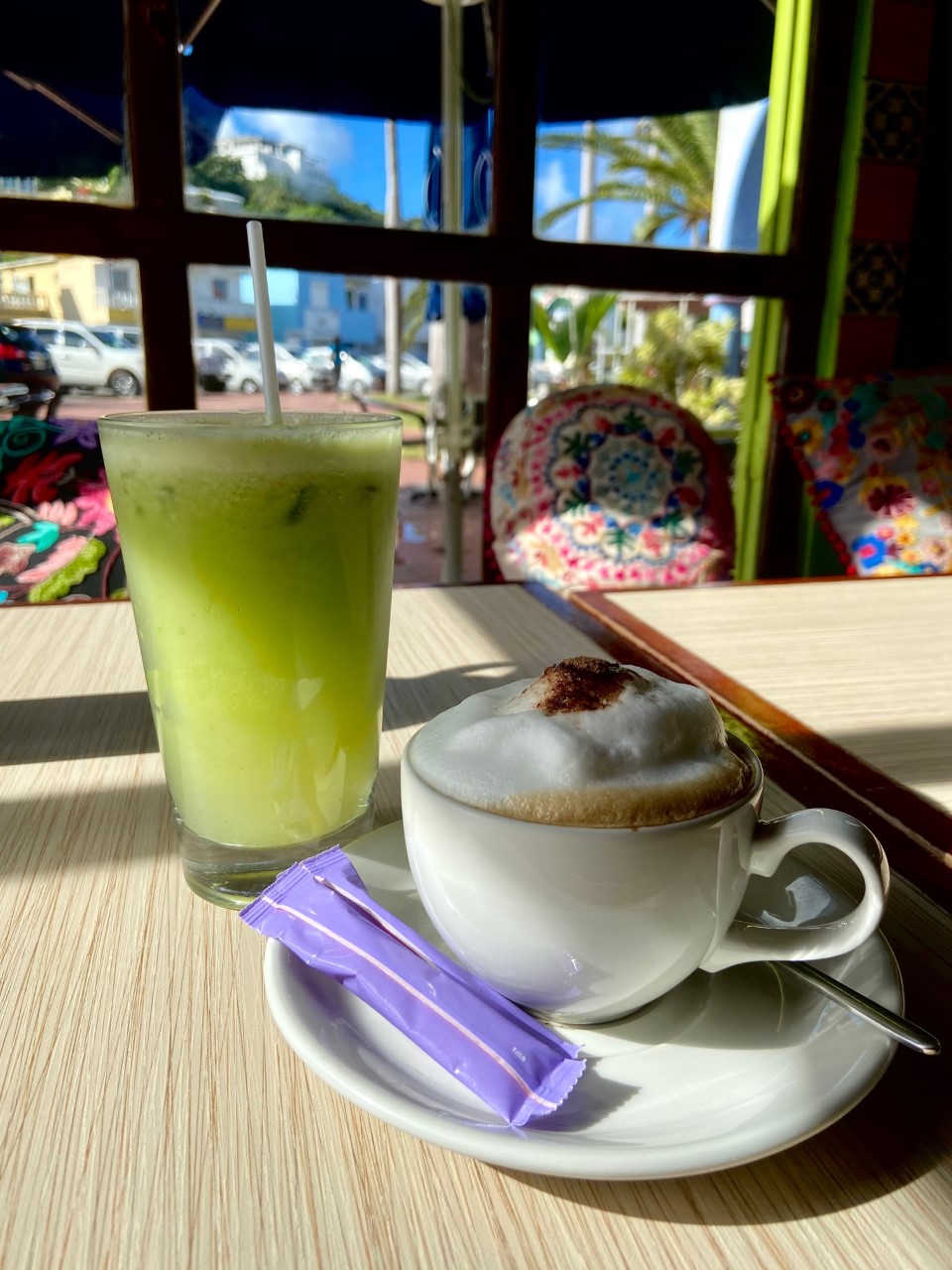 Since my favorite breakfast tends to be green juice or smoothies, my favorite of the breakfast restaurants In St. Maarten/St. Martin was Top Carrot. Top Carrot serves healthy food inside of a crystal shop. I loved the delicious baguette I had here, and the friendly service. They also had some of the best coffee I tried on the island. I would have gone here every day, but it was on the Dutch side, and so it was a long trek from the French side. Definitely stop here on your way to Mullet or Maho Bay.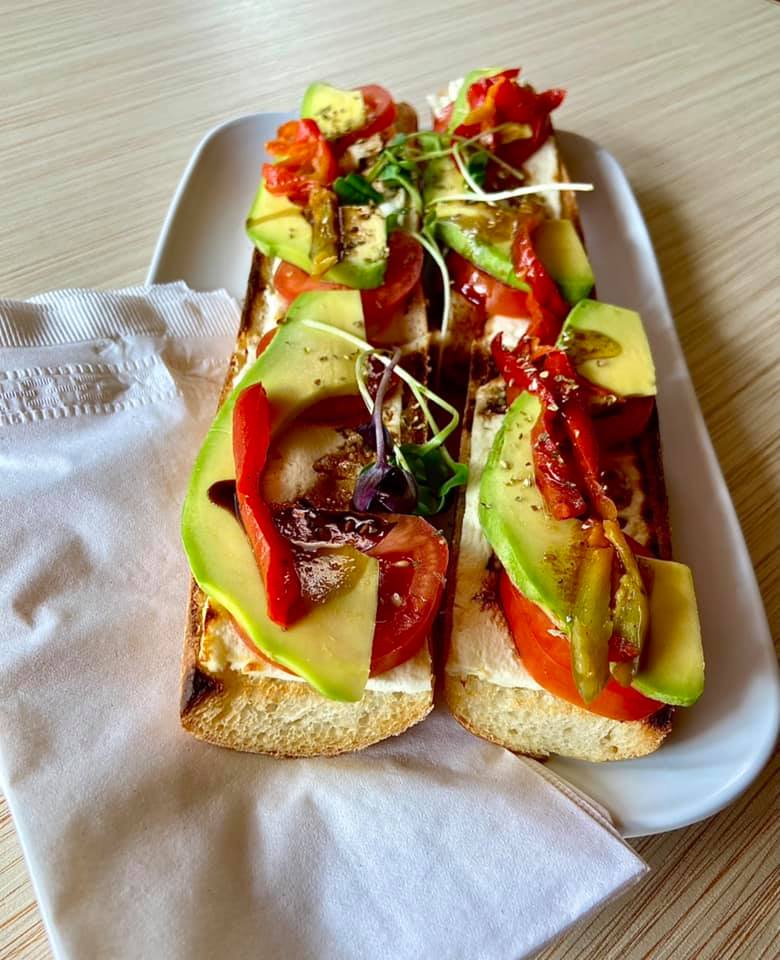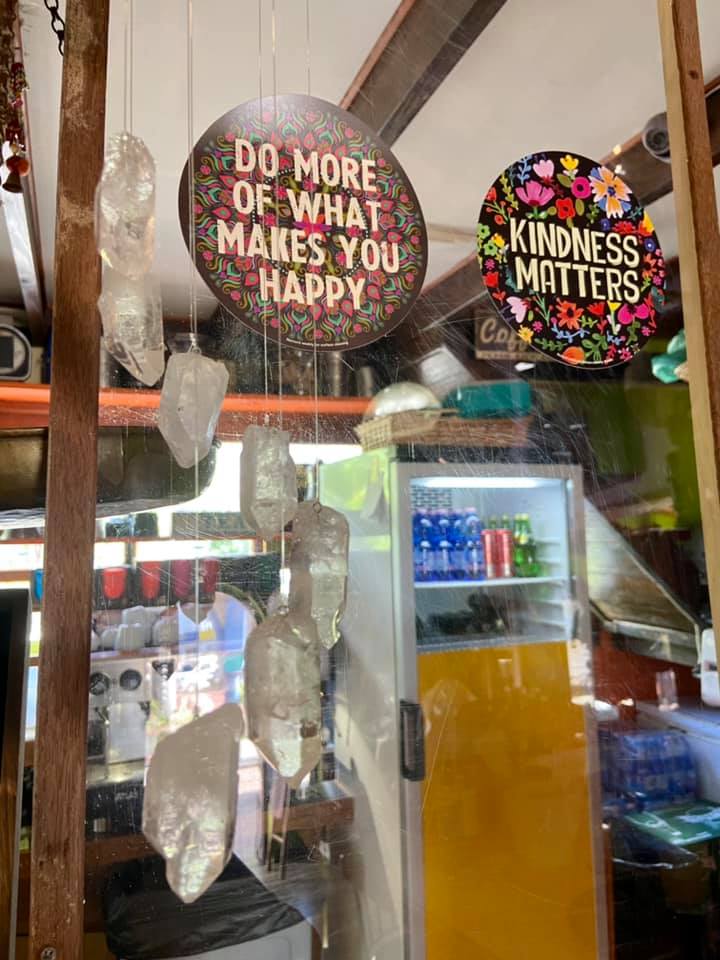 2. Good Morning Cafe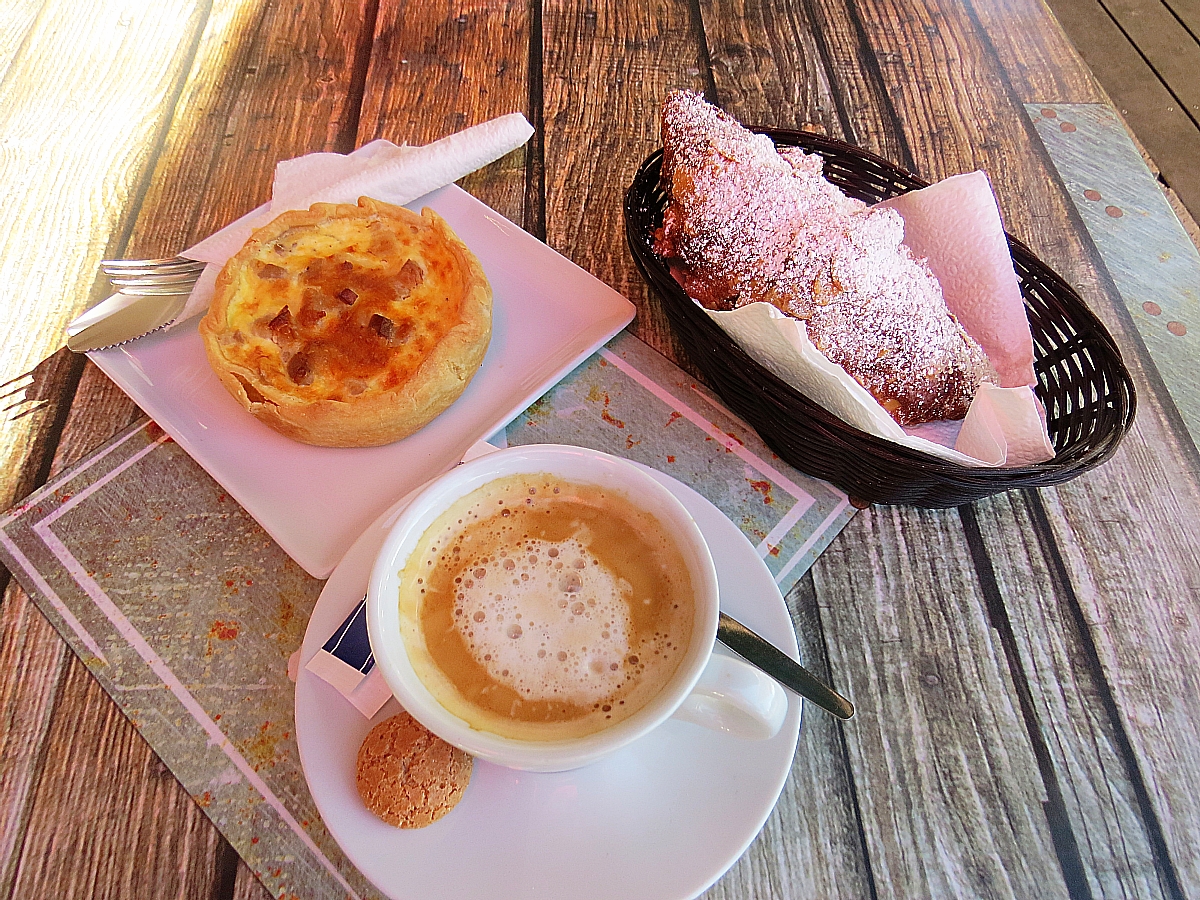 The Good Morning Cafe was my second favorite breakfast spot, and the one I ate at the most often since it was on the French side in Orient Beach. They bake some of the best quiche and French pastries that you will ever eat. They also made salads and sandwiches, so one morning when I couldn't take another pastry, I had a salad for breakfast. I also usually got a sandwich to go and took it to the beach for my lunch. They also bagels with smoked salmon, omelets, and pancakes.
I have to say the owner was so friendly and even helped me when I got a no parking sticker on my rental car that was next to impossible to get off. He saw me struggling, and let me use his razor and cleaners to get it off the car. I really enjoyed this spot, and the outdoor patio always made for a good morning indeed.
3. Creperie Cape Cafe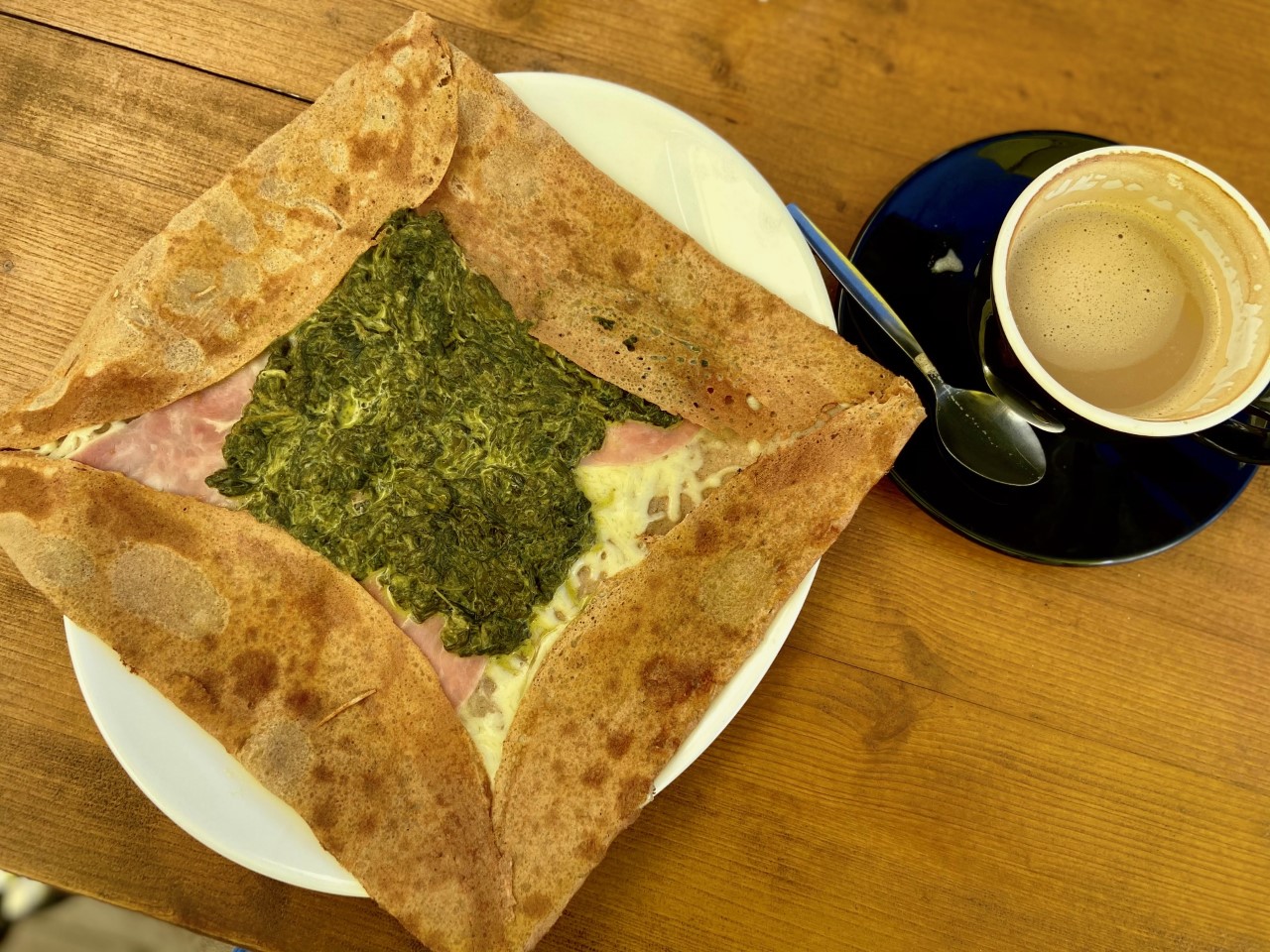 The Creperie Cape Cafe on the Dutch side, in Maho, serves up traditional buckwheat crepes, and offers them in both the sweet and savory varieties. The coffee here is also excellent, as are the the friendly owners. I had the ham, spinach, and cheese crepe. Most of the crepes are pricy at almost $19 each, but it still made for an excellent and filling breakfast.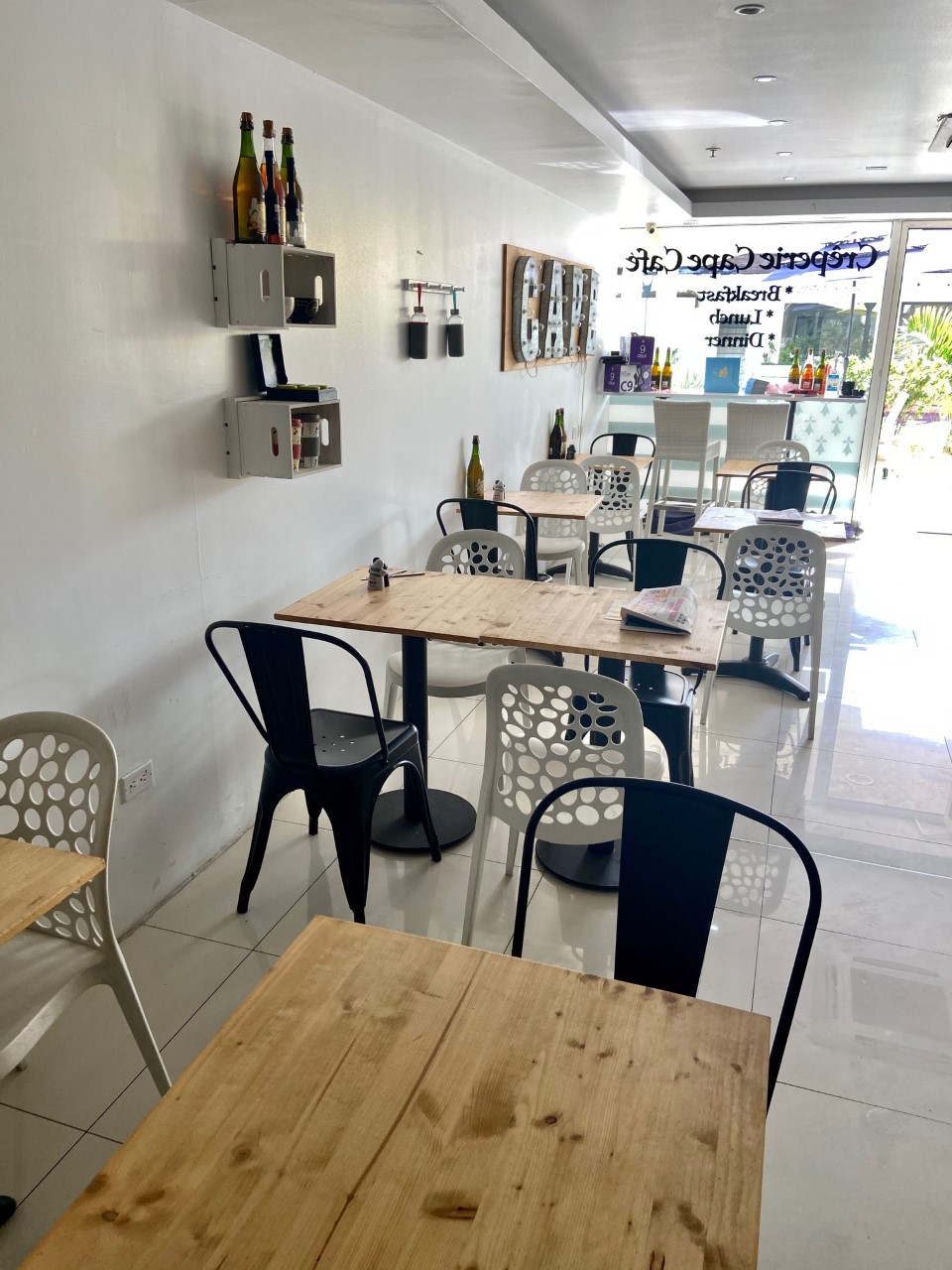 4. L'Express by Bacchus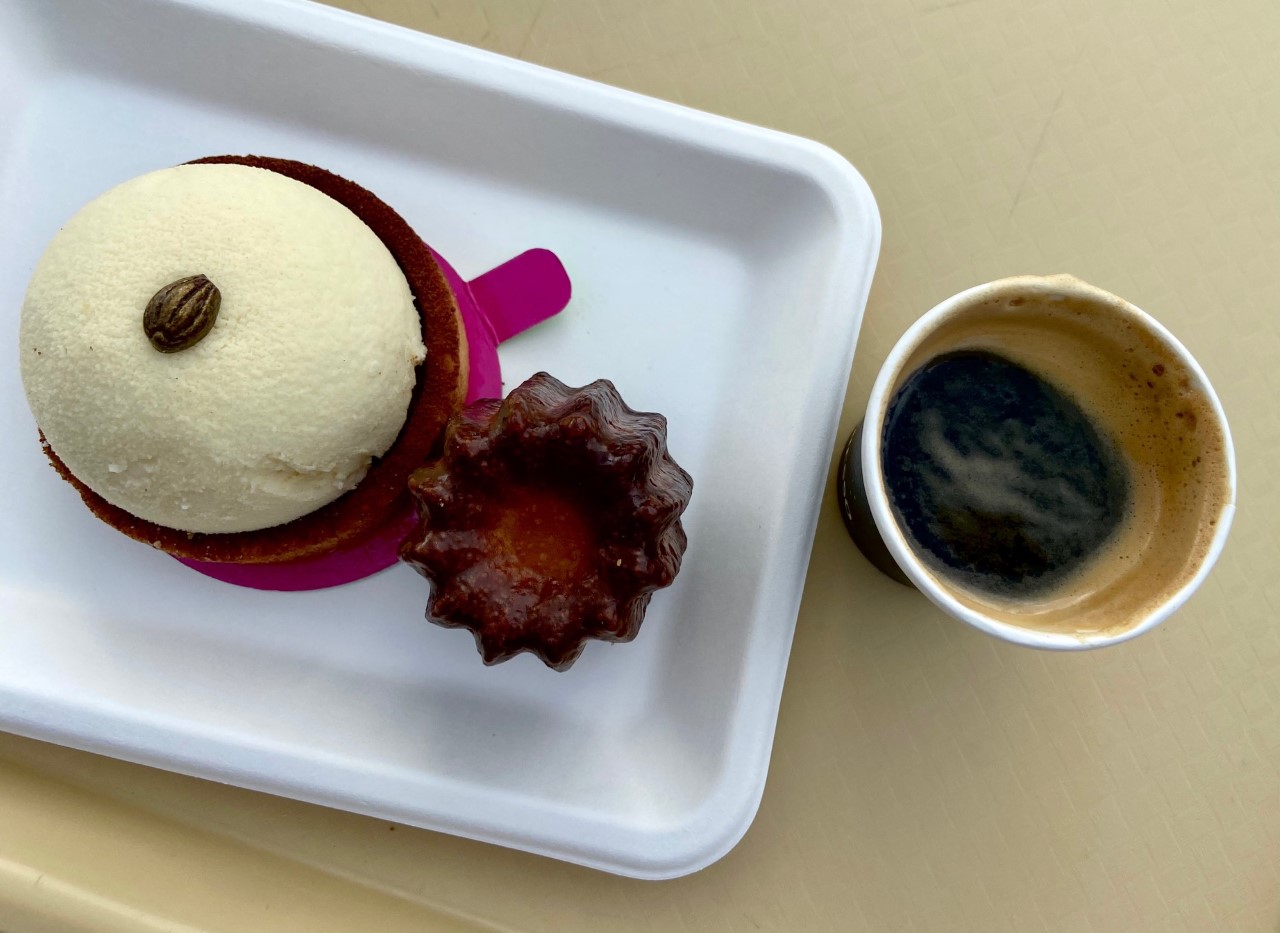 I seemed to wind up at L'Express either for breakfast or an afternoon dessert. They had locations on both the French and Dutch sides and the best French pastries on the island. They also had wonderful baguette sandwiches that I either ate for breakfast or took to go for my lunch later at the beach. Both the ham and cheese croissants and the almond croissants are magnificent.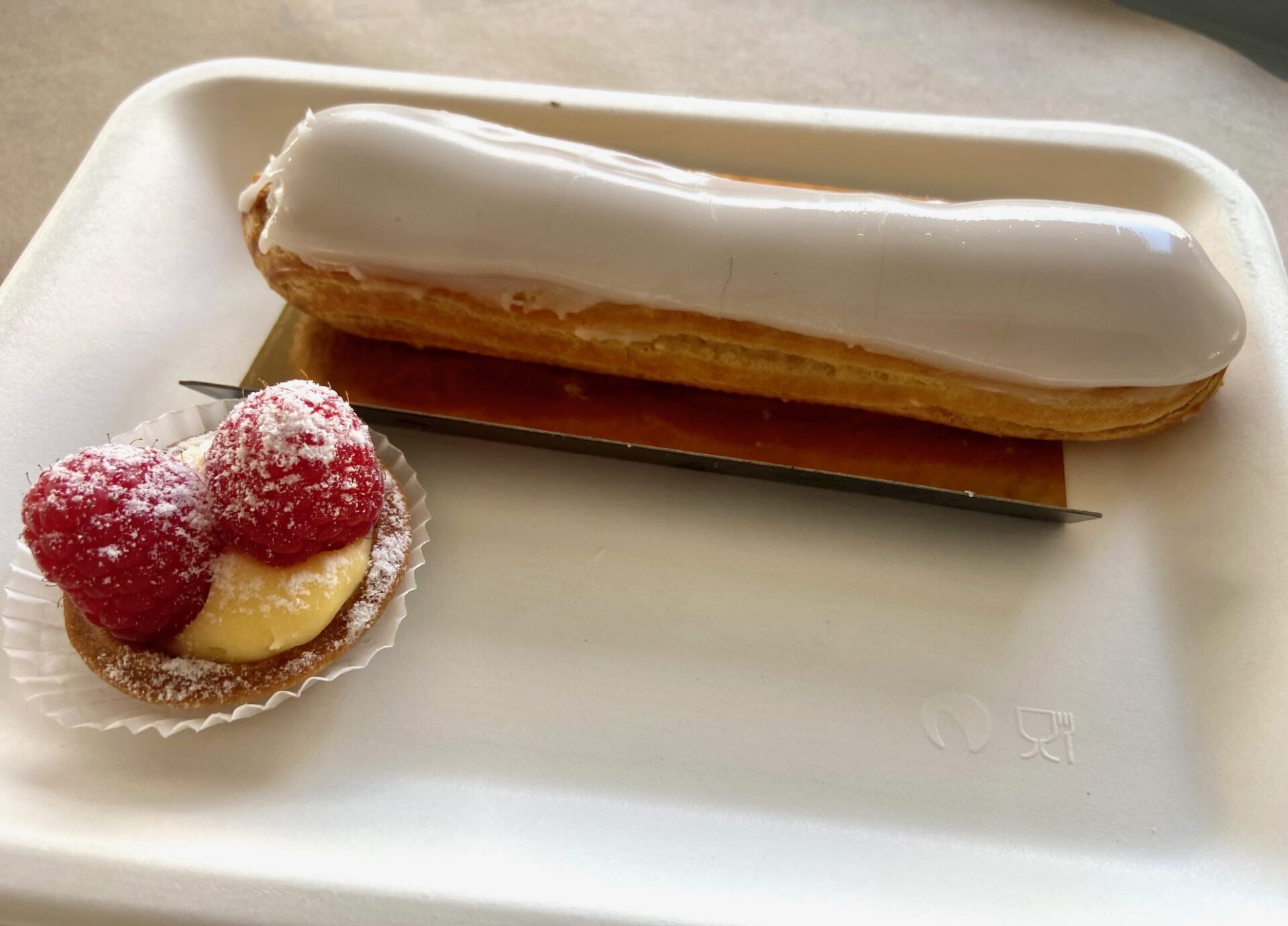 Lunch
1. Orange Fever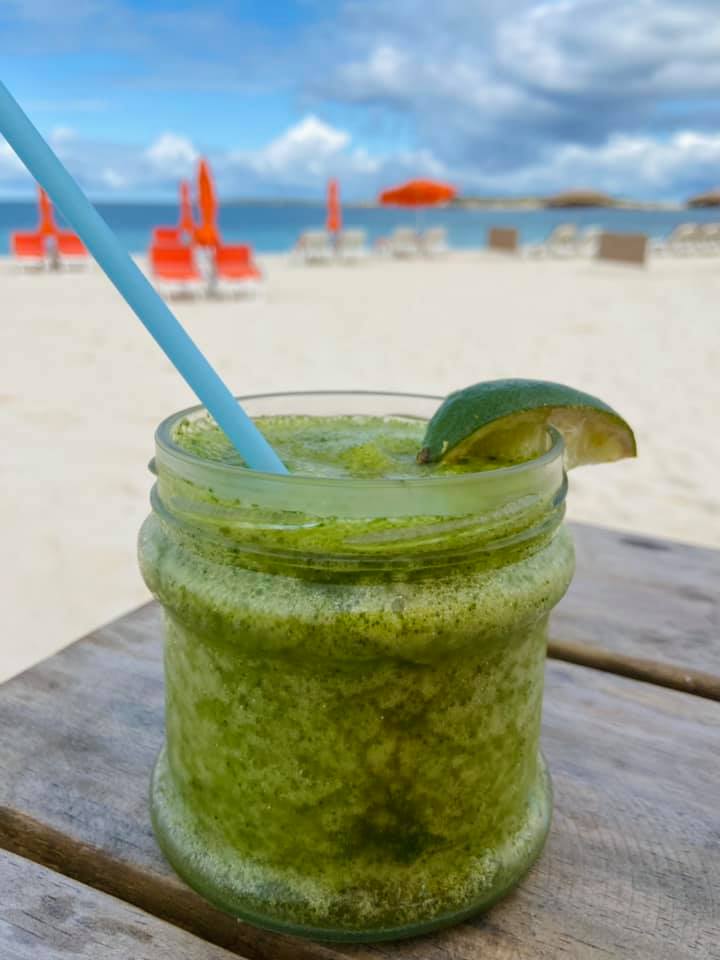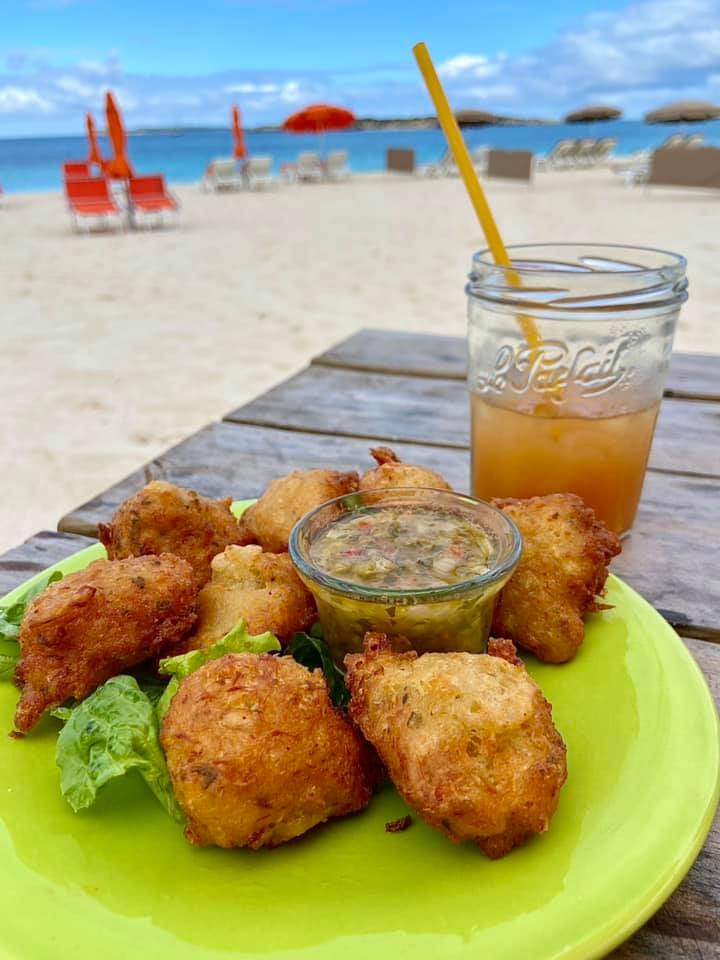 Orange Fever wins my vote for not just being the best of the lunch restaurants in St. Maarten/St. Martin, but also for being the best overall restaurant in St. Maarten/St. Martin. The frozen passion fruit mojito is to die for, but everything I had here was so delicious. Make sure to order the codfish fritters and the shrimp Caesar salad. They are both excellent. I also had a grilled octopus salad on a different day, and I also tried their pizza which was excellent. I didn't care for the ceviche, though, which didn't have enough citrus for me. Luc, the owner is an excellent host.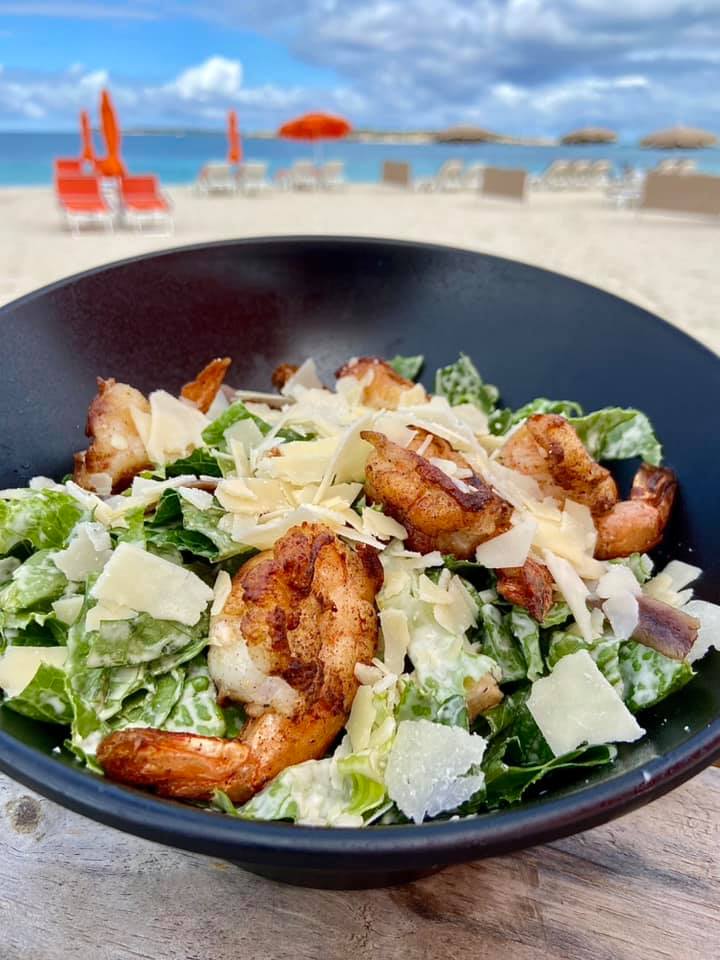 Orange Fever is a beach bar on Orient beach, so you also get stunning views with your meal. The best part is that while most beach bars charge for a beach chair even if you are dining there, Orange Fever lets you use one for free if you are having lunch.
2. Rosie's Shack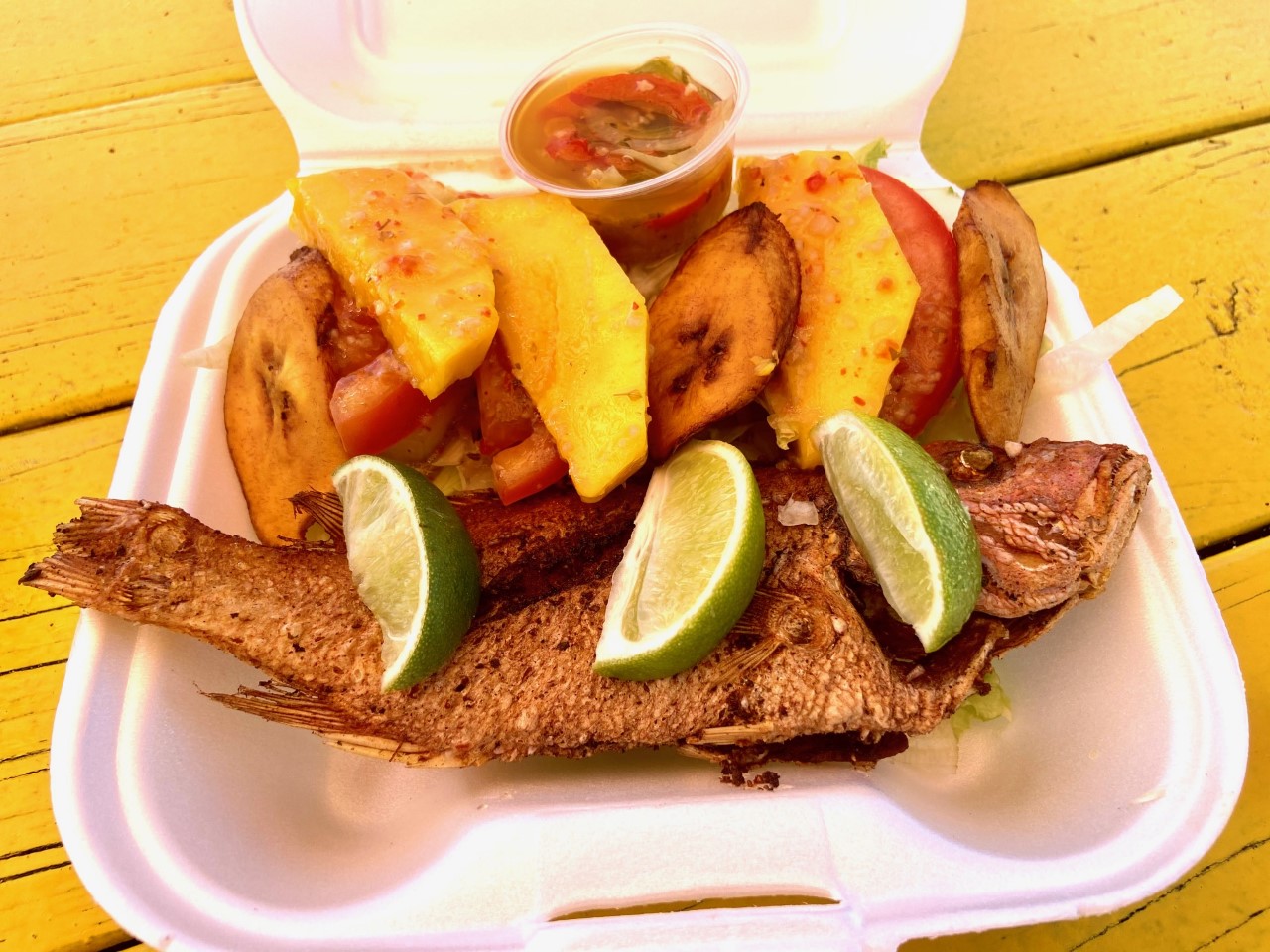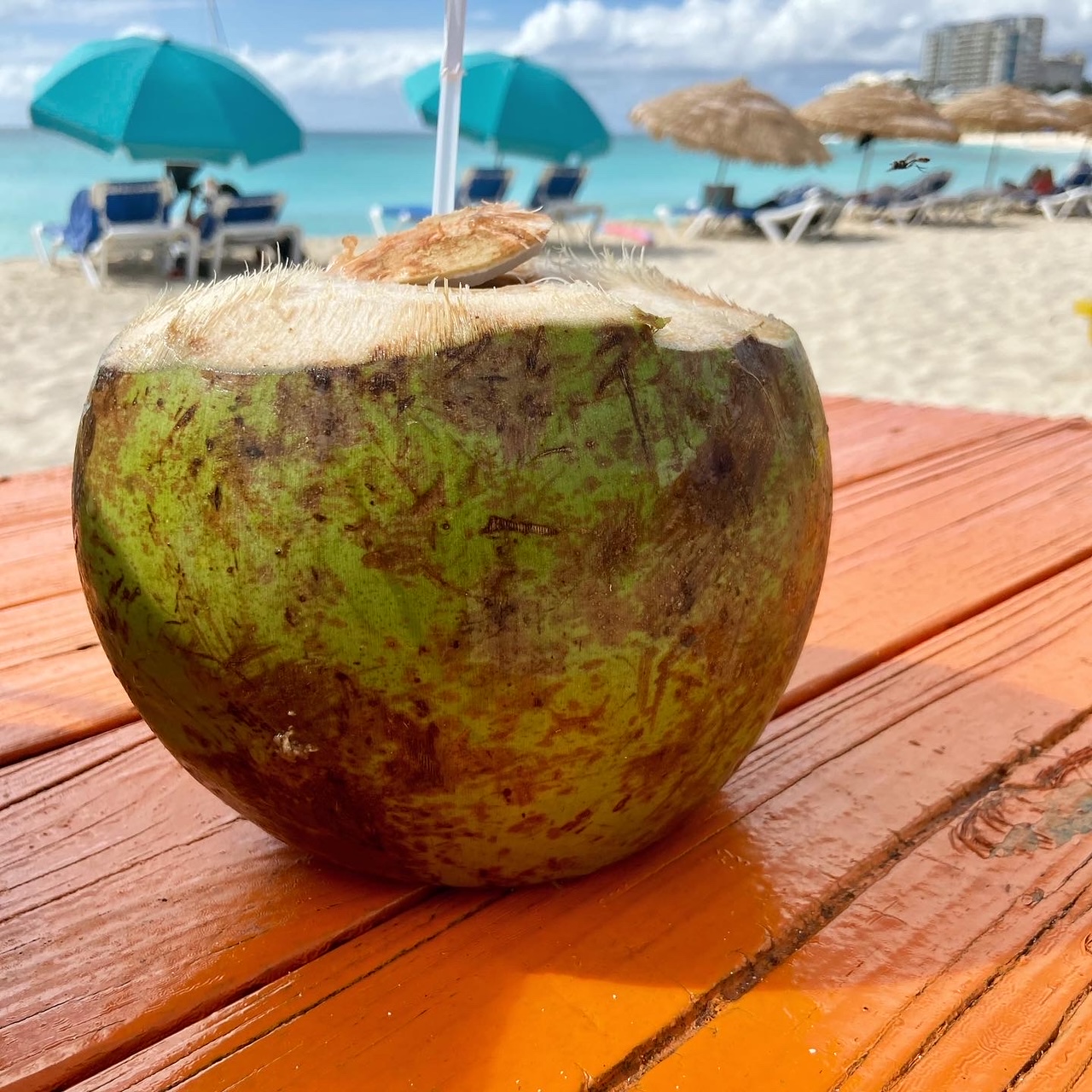 I loved the fried whole fish that was served with the mango and plantain salad at Rosie's Shack on Mullet Beach. I heard the ribs and chicken here were also great, but I always had the fish because it was so good. I had a painkiller here one day, but it was pretty weak. I also ordered a couple of coconuts from the guy who cuts them outside, but both coconuts were sour and not sweet.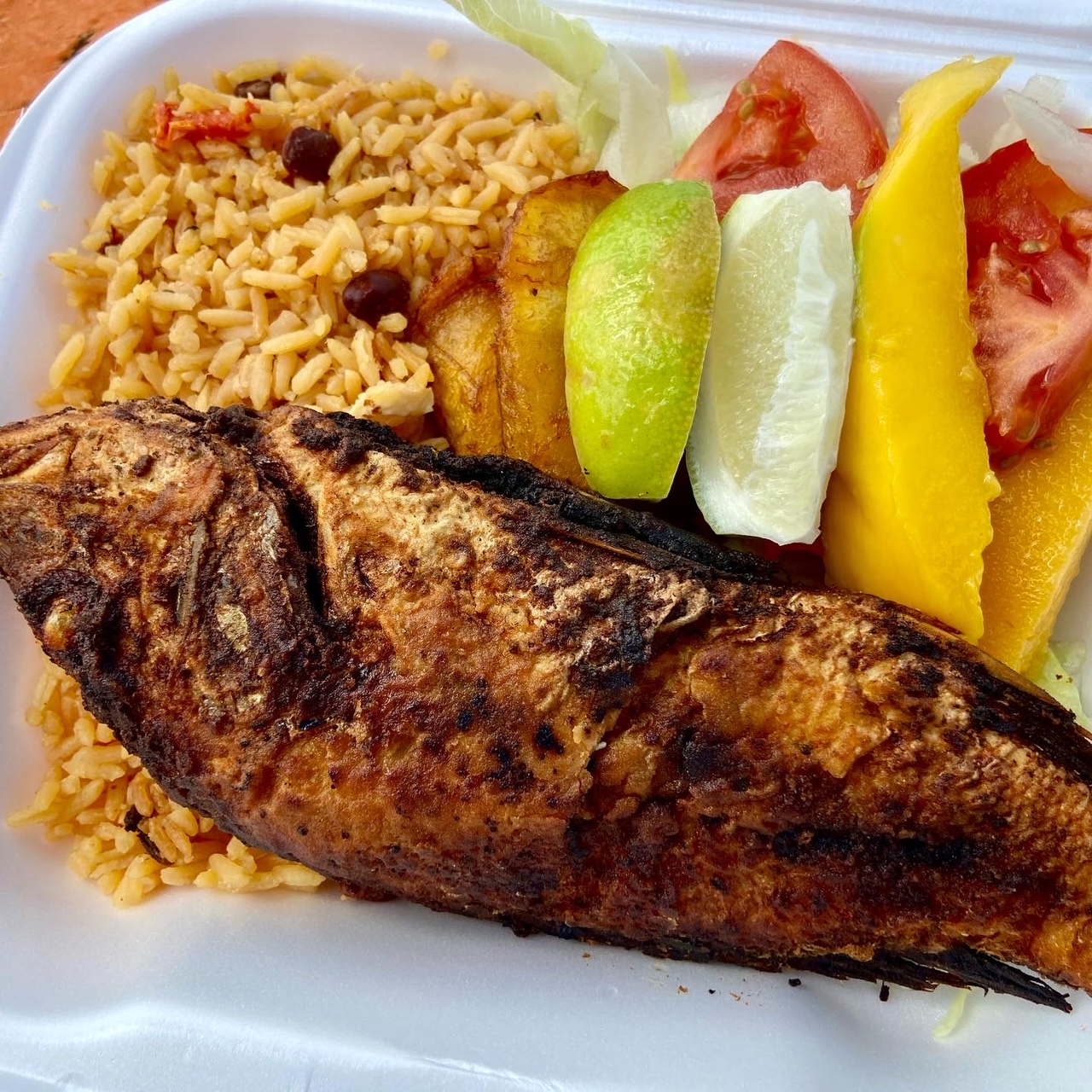 3. Rib Shack Lolo N°6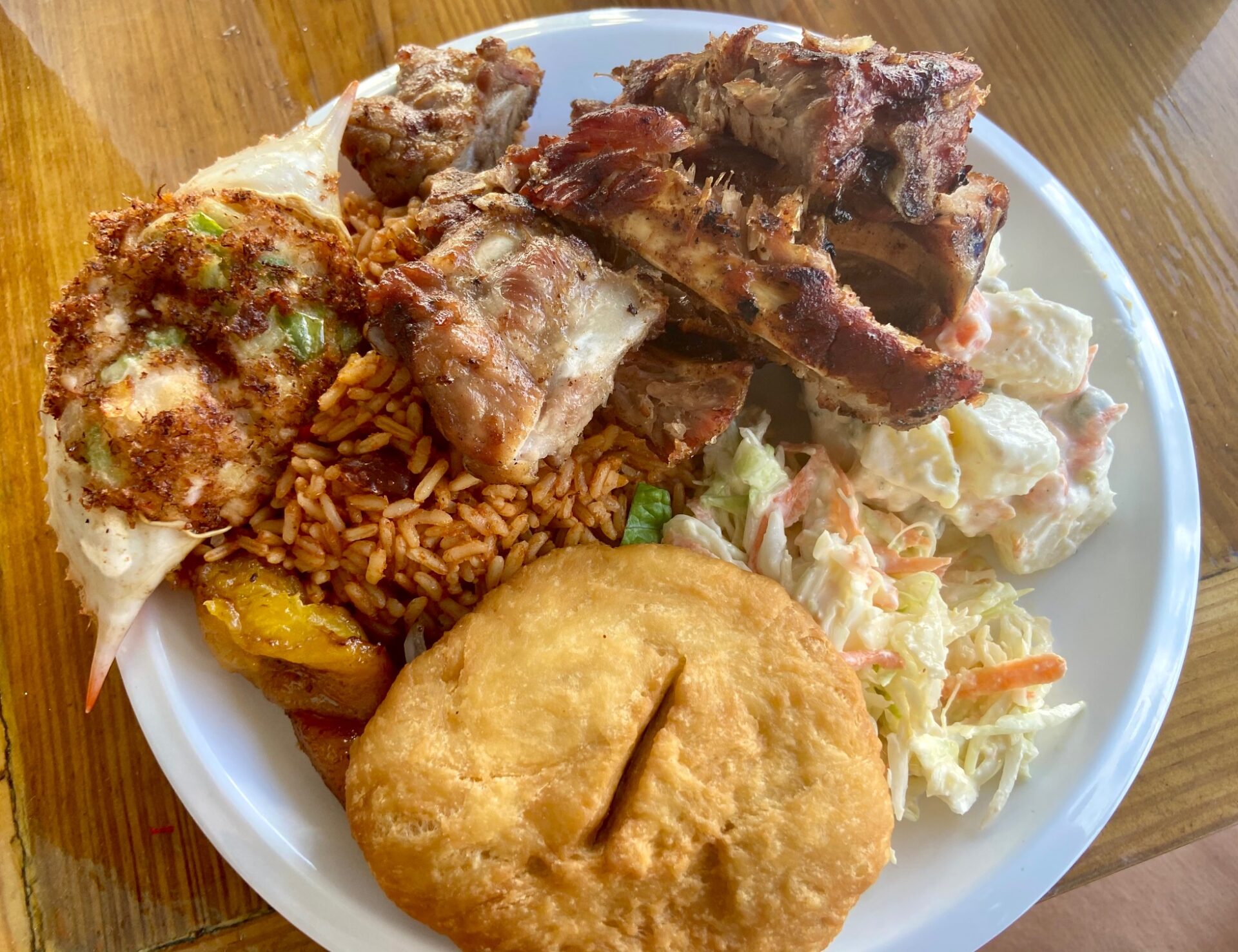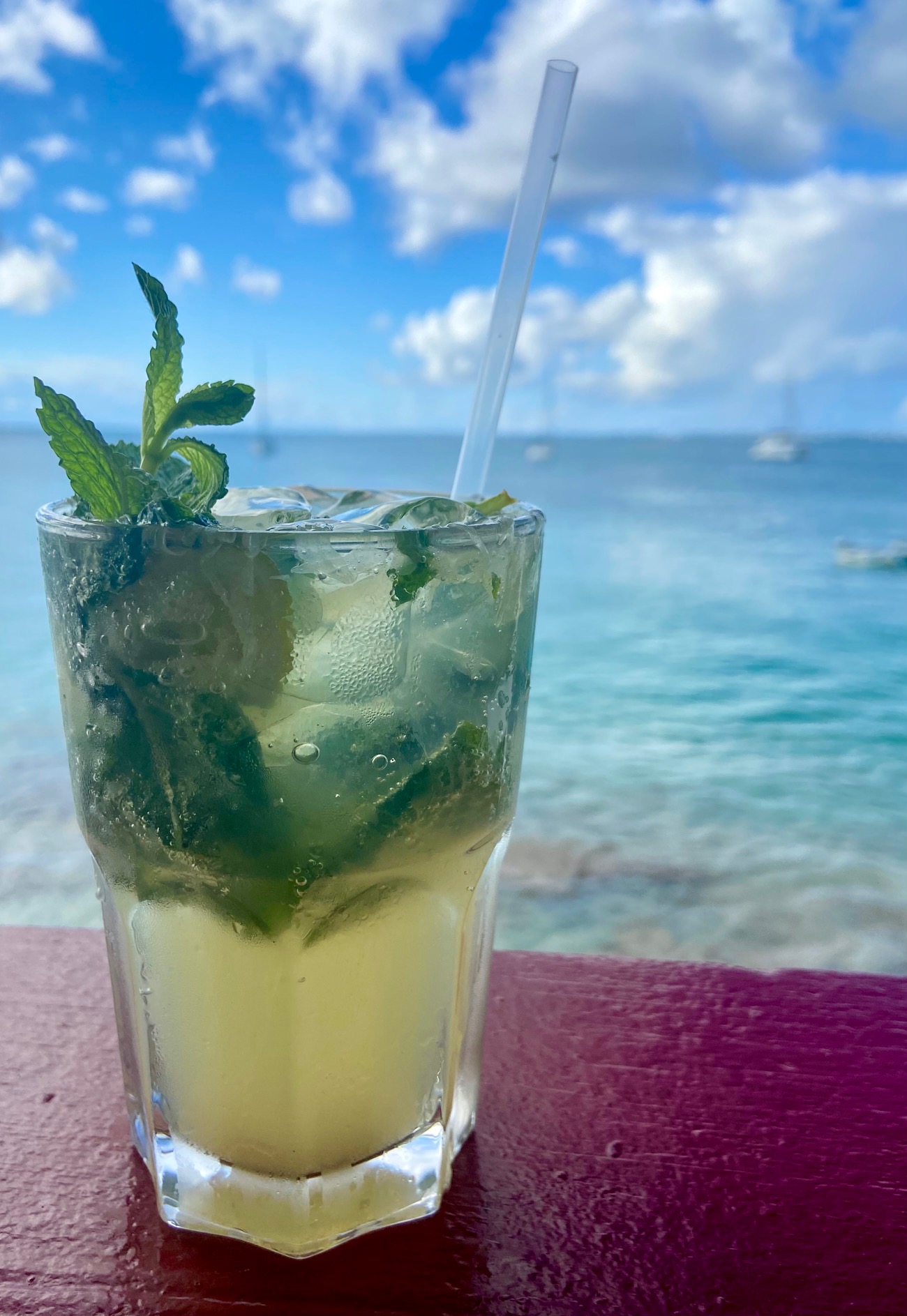 The best (and most affordable food) is found at the Lolo's on St Martin. Grand Case has a group of four of them by the pier that you can try. You can go for lunch or dinner, but since they are so casual, I'm putting them under the lunch section. I enjoyed watching all the kids jumping from the pier when I went on a Sunday. The Rib Shack is the only one that has a view of the ocean. The rib plate was $10 euro plus I added a crab back and Johnny cake. The mojito was $7 euro, and it was a perfect mojito. And you don't need to wear shoes!!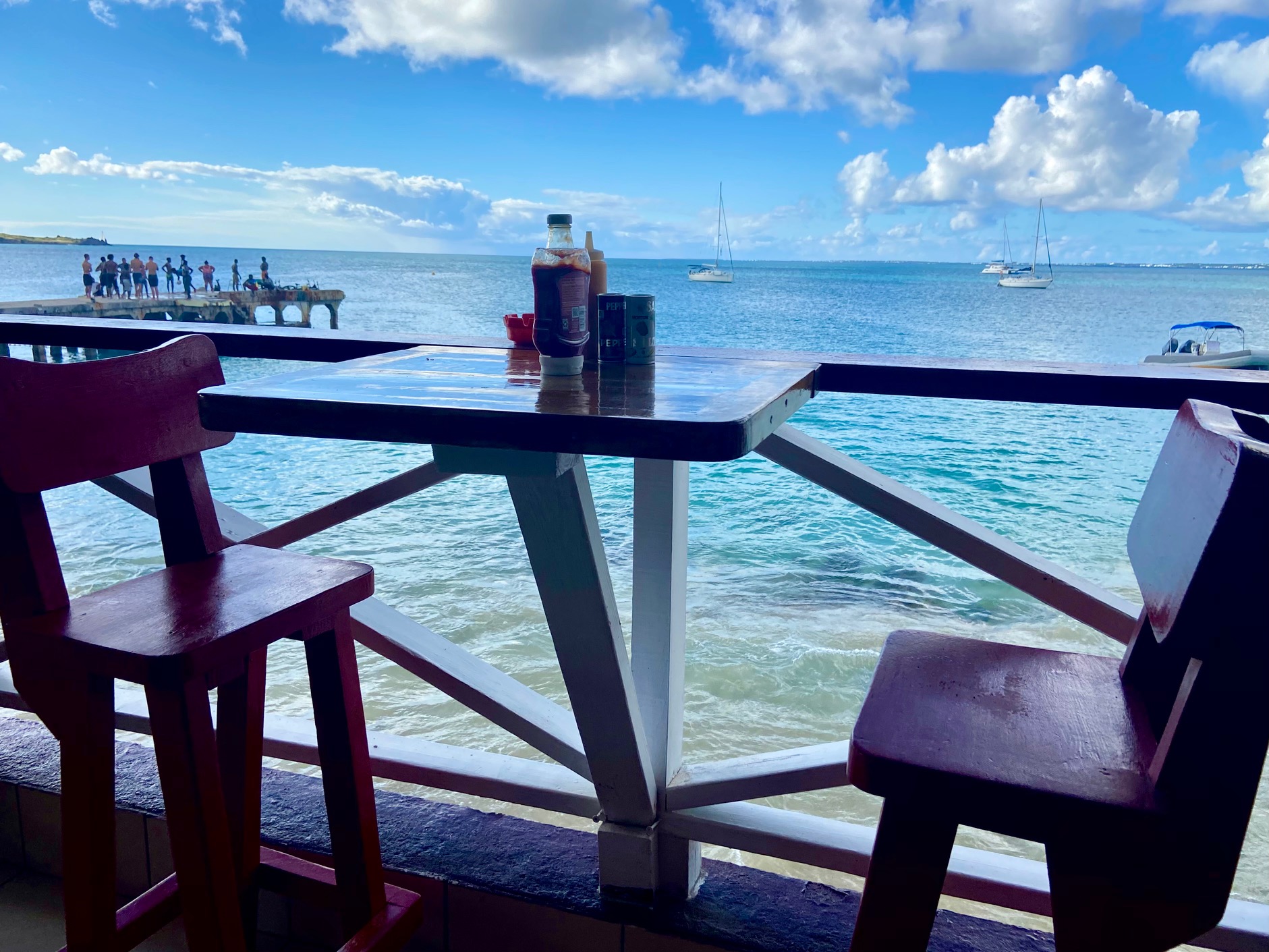 4. Sky's The Limit Lolo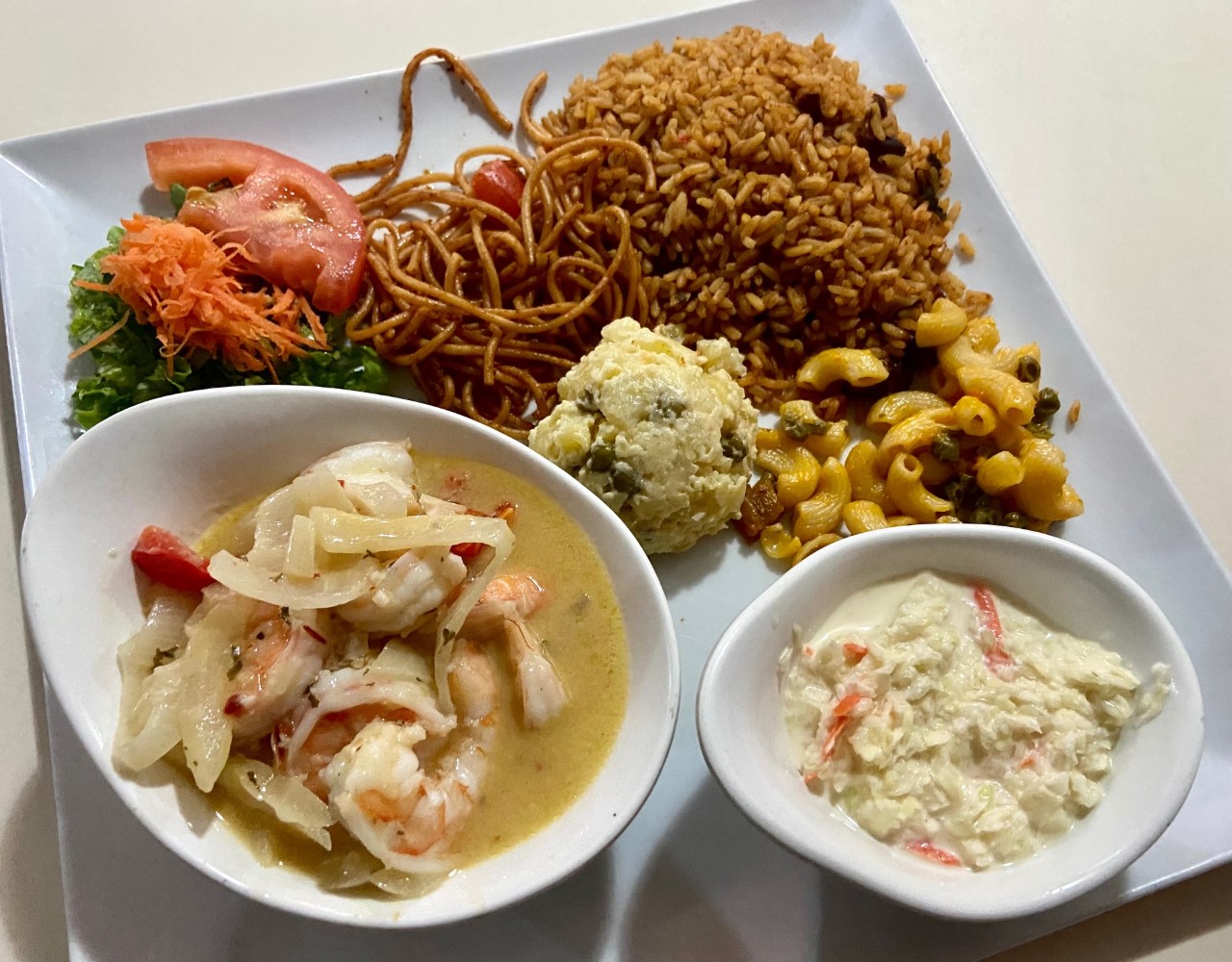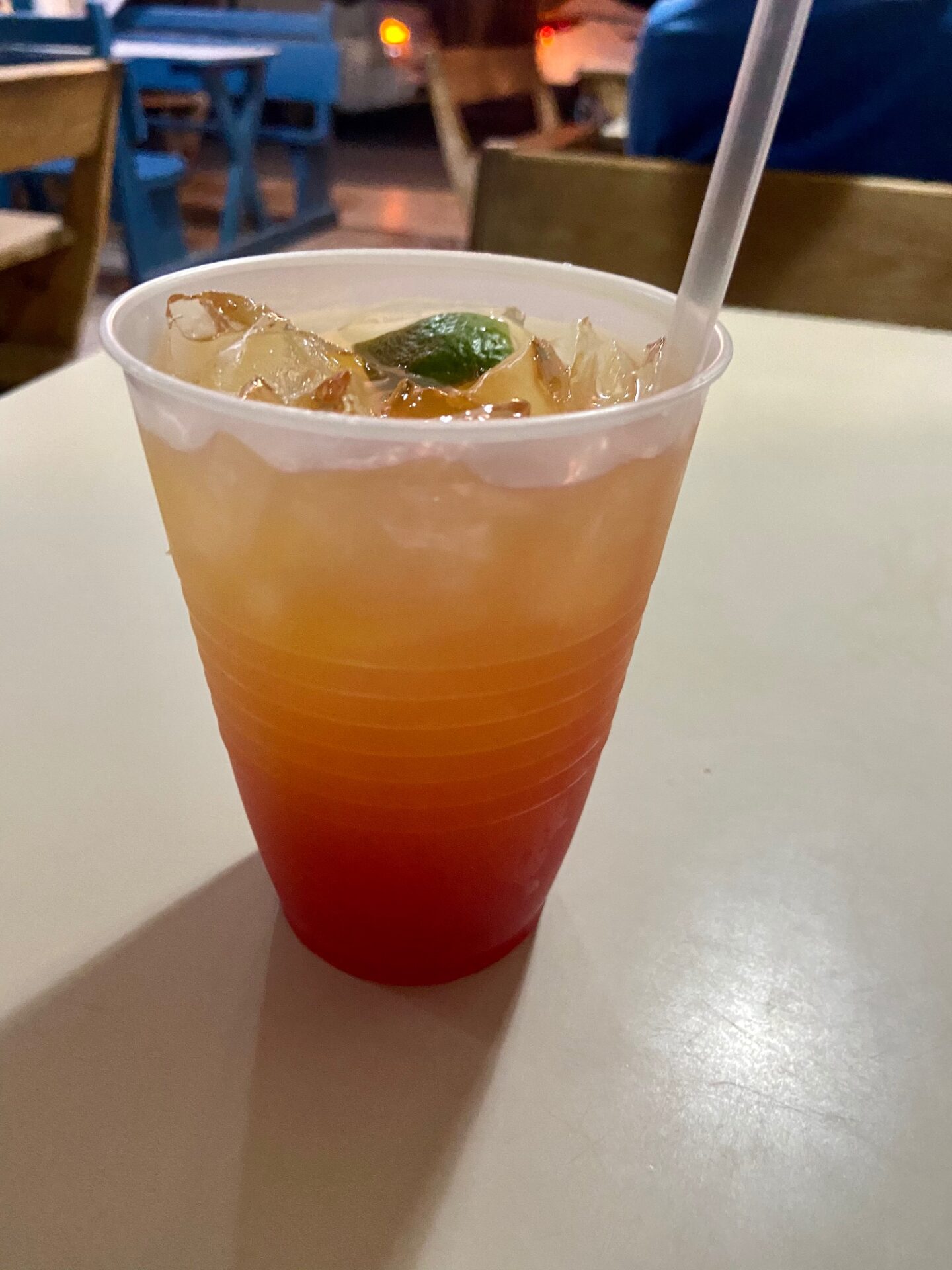 Sky's the Limit in Grand Case was also delicious, though their plate option is very carb loaded. I had the garlic shrimp. I've heard the snapper is also great here. The rum punch was perfect. And, the service was the friendliest here out of all the lolos. This place is cash only, make sure to bring some.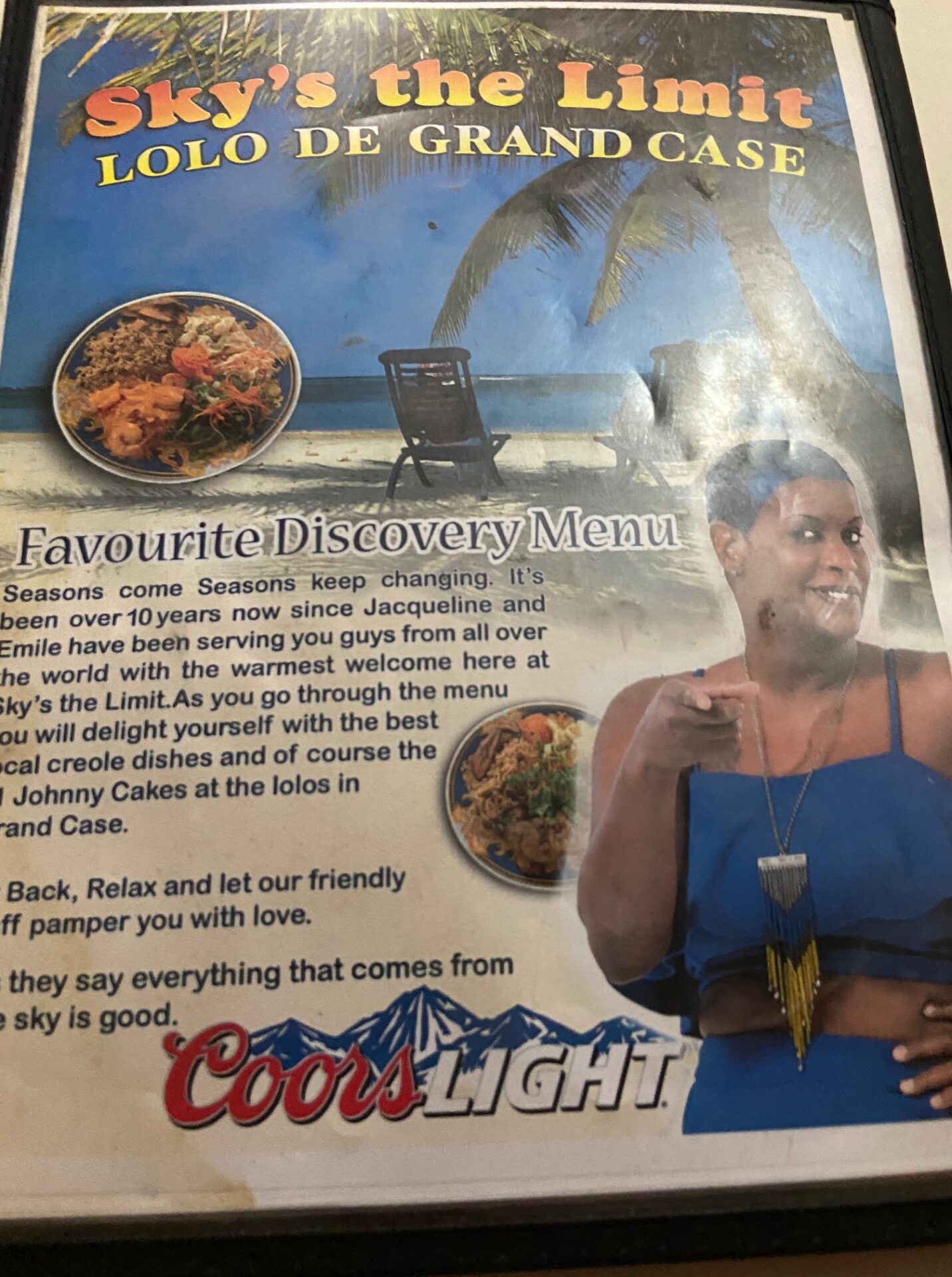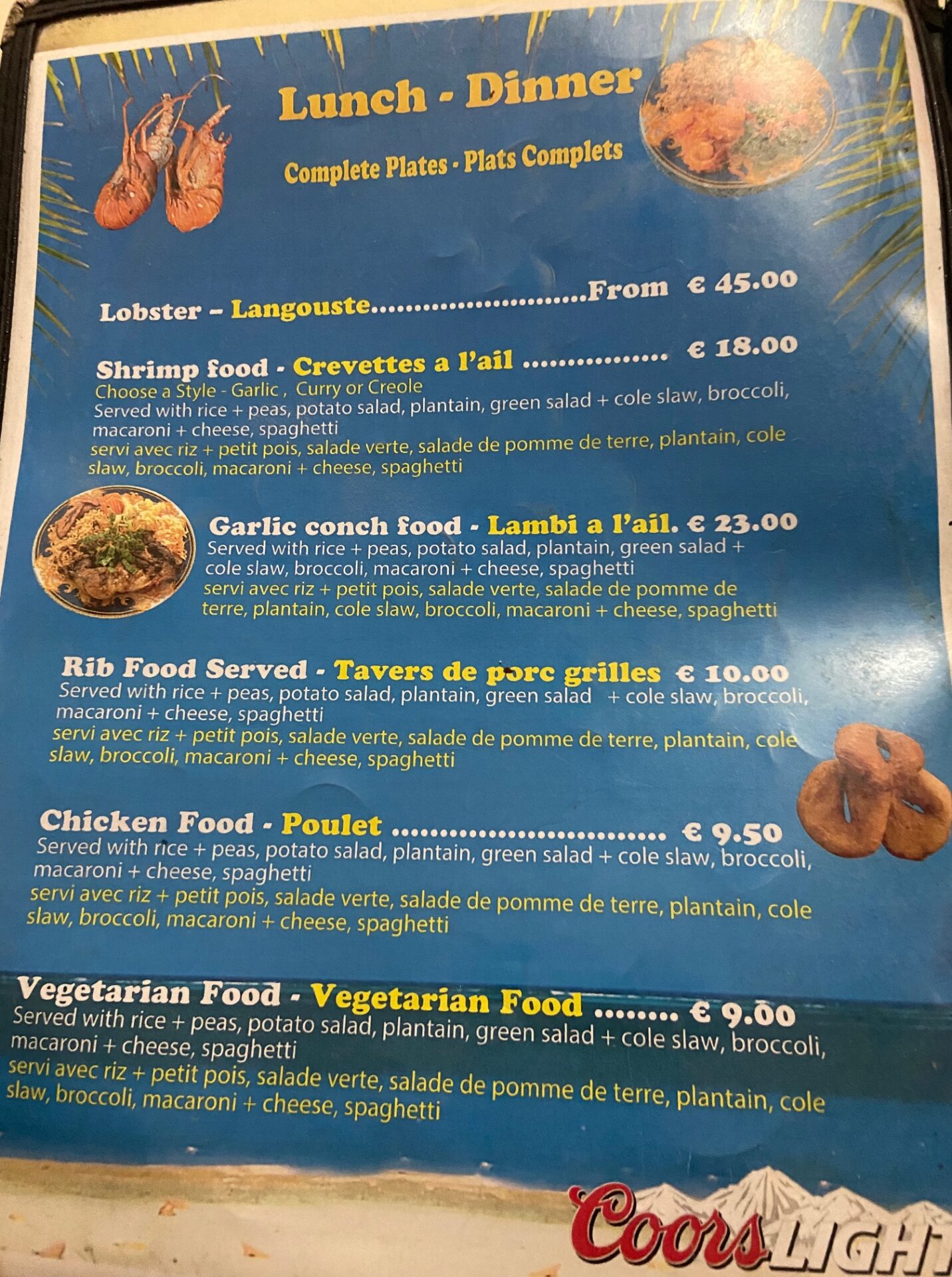 Dinner
1. Ocean82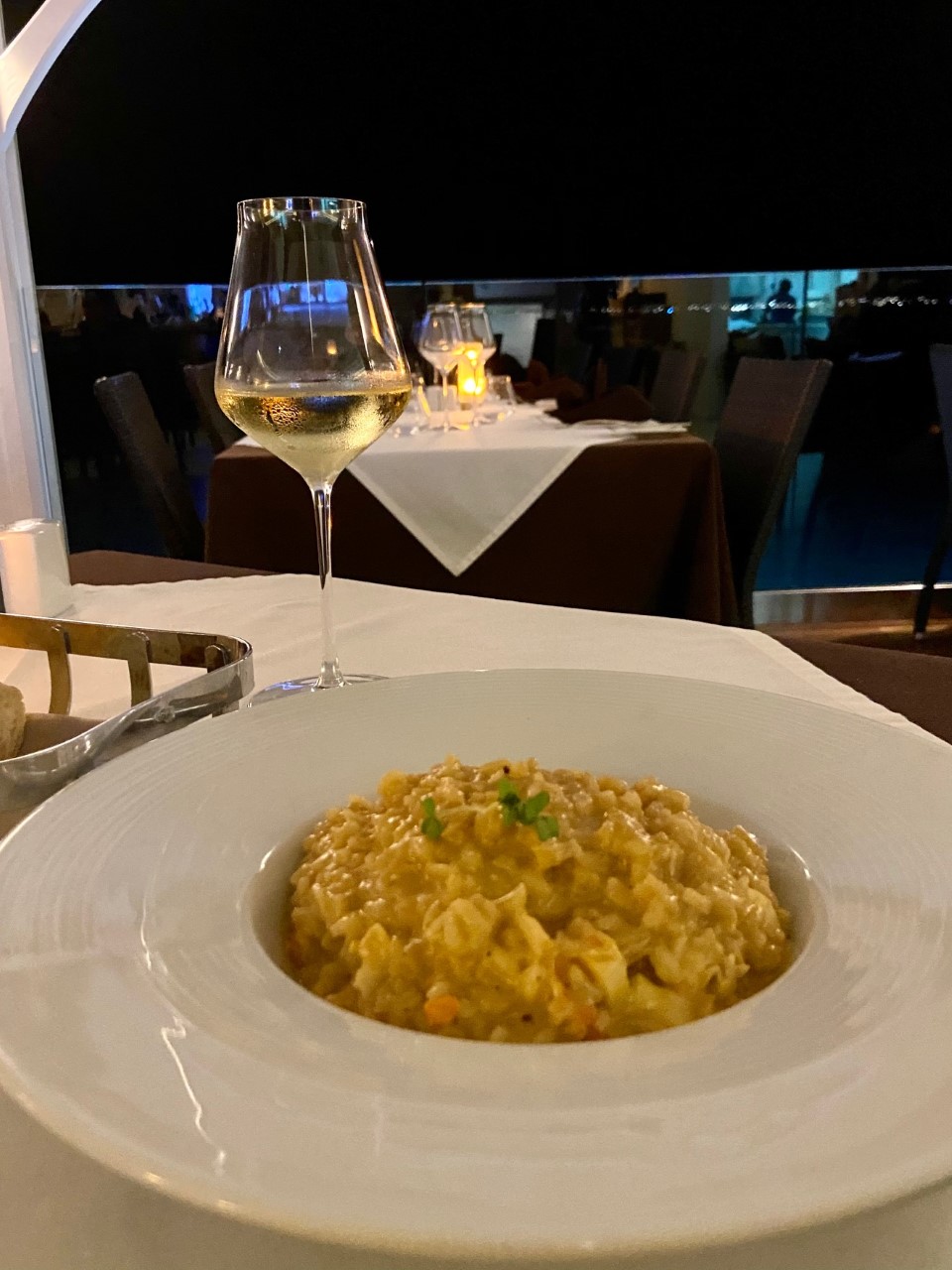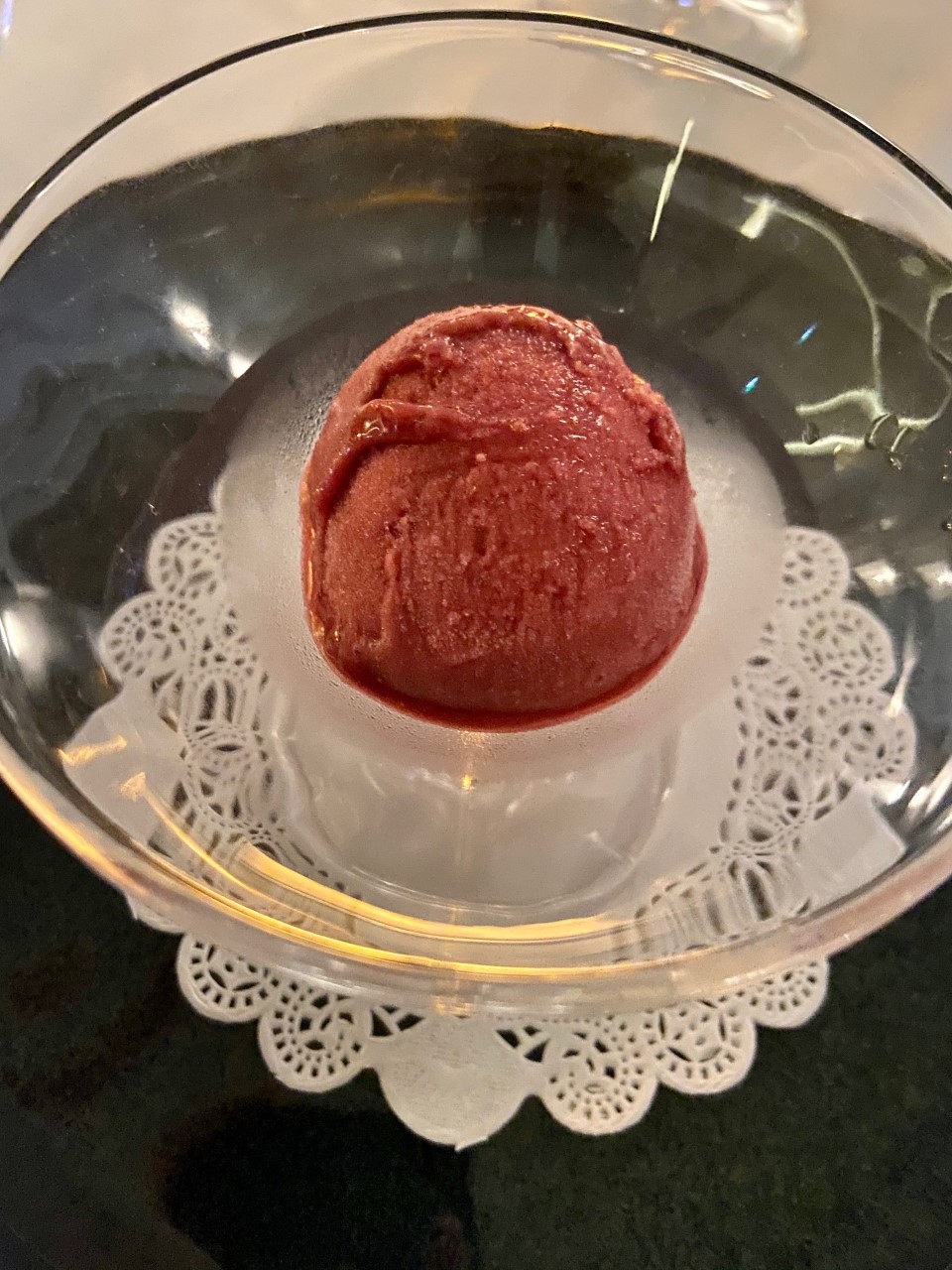 My favorite of the restaurants in St. Maarten/St Martin for dinner was Ocean82. It has a balcony view of Grand Case beach, and is a truly elegant restaurant with wonderful food to match. The service is absolute perfection especially from Cherline, who greets you as you walk in the door. I enjoyed a wonderful dinner of lobster risotto, cassis sorbet (why this isn't a standard US flavor, I don't know), and a complimentary pour of the restaurant's homemade ginger caramel rum which led me to buying a bottle since it was the best rum I've ever had. Don't leave St. Martin without trying this rum!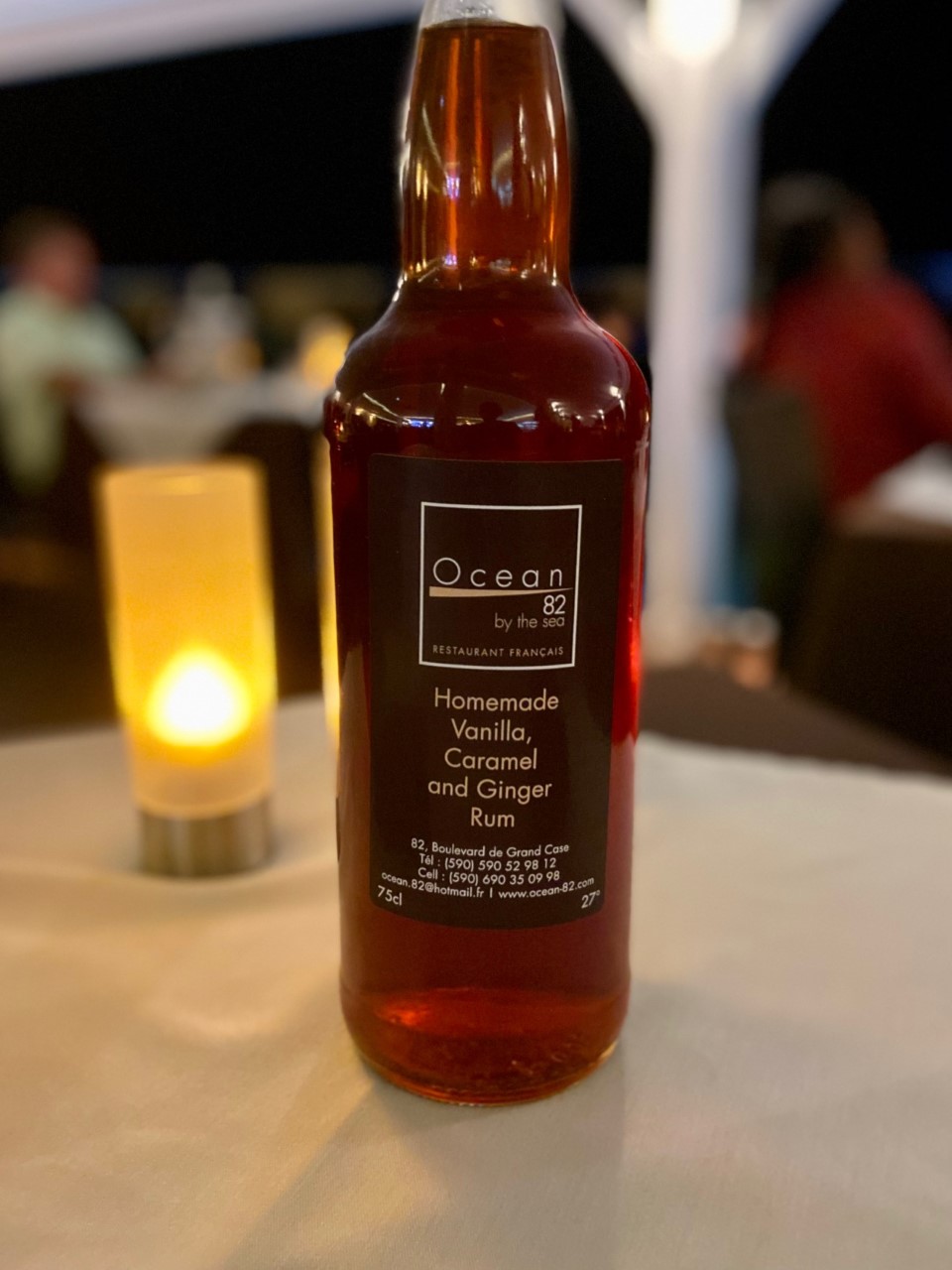 2. Mezza Luna Sxm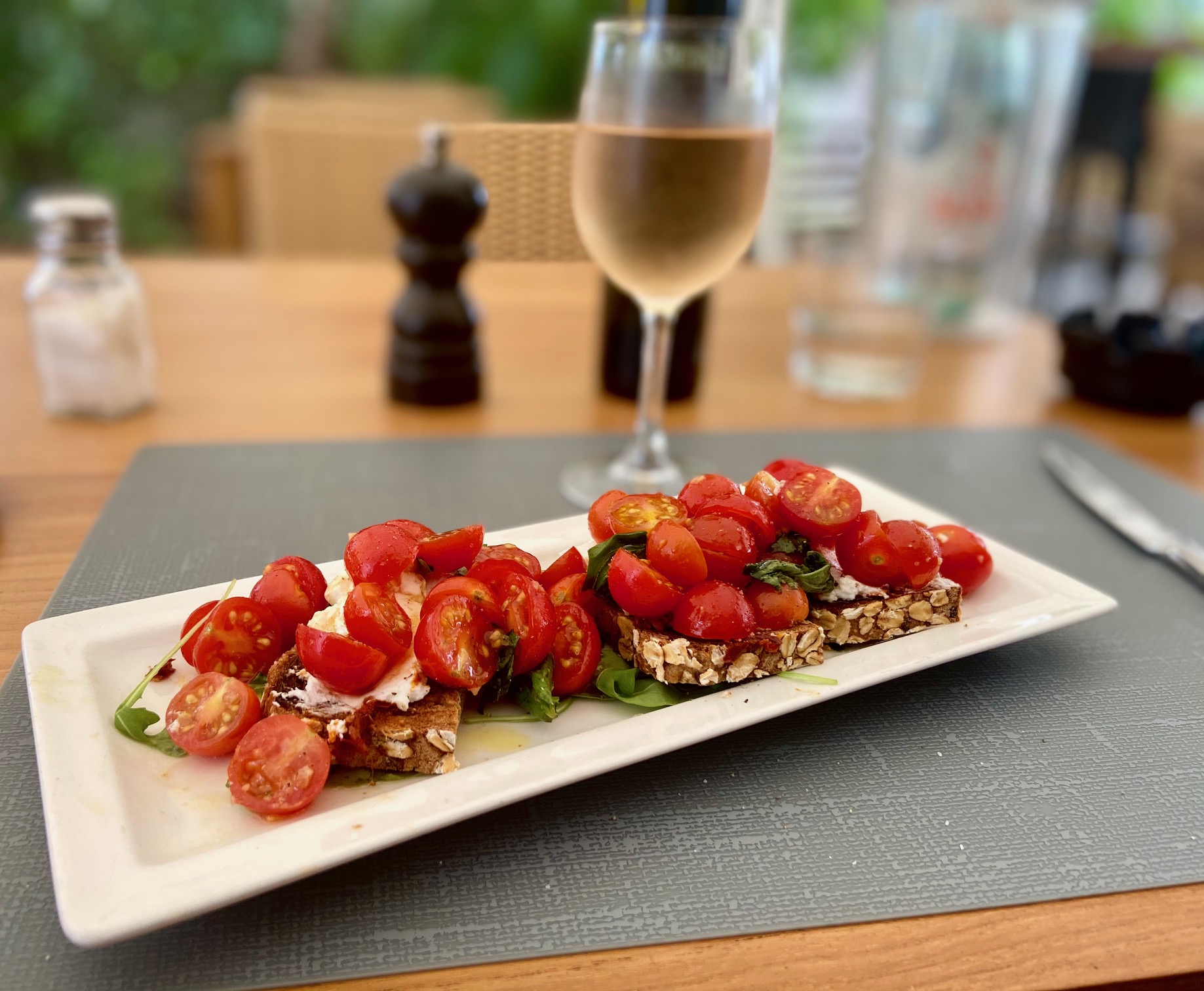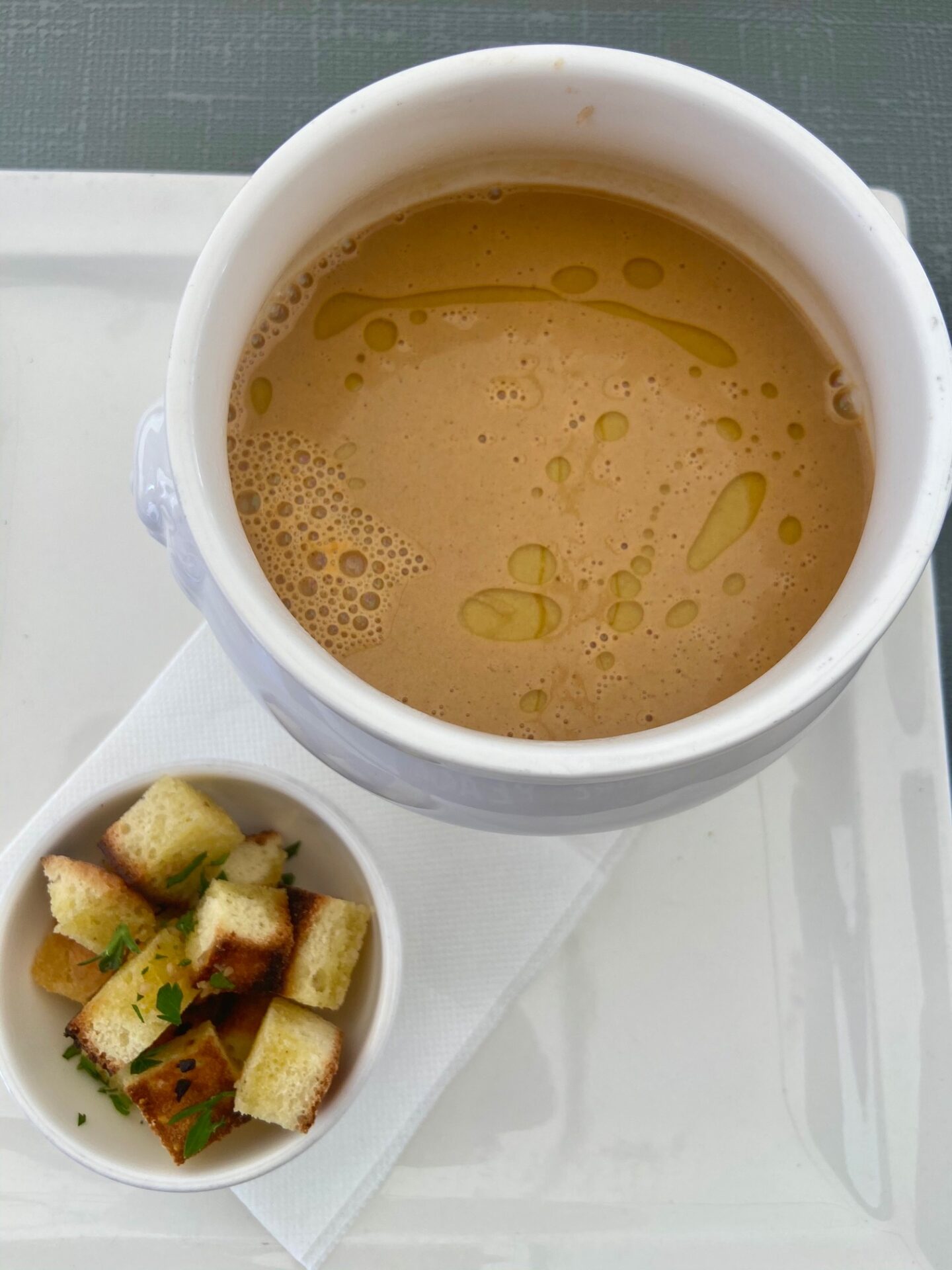 At Mezza Luna, on Nettle Bay, I had the bruschetta with ricotta and chorizo, shrimp bisque, incredible bread, and an espresso! The bruschetta was so fresh, and some of the best bruschetta I've ever had. Italian is the specialty here, and they also serve pizza for dinner which I didn't get a chance to try. This is a place that uses the best of ingredients and doesn't cut corners.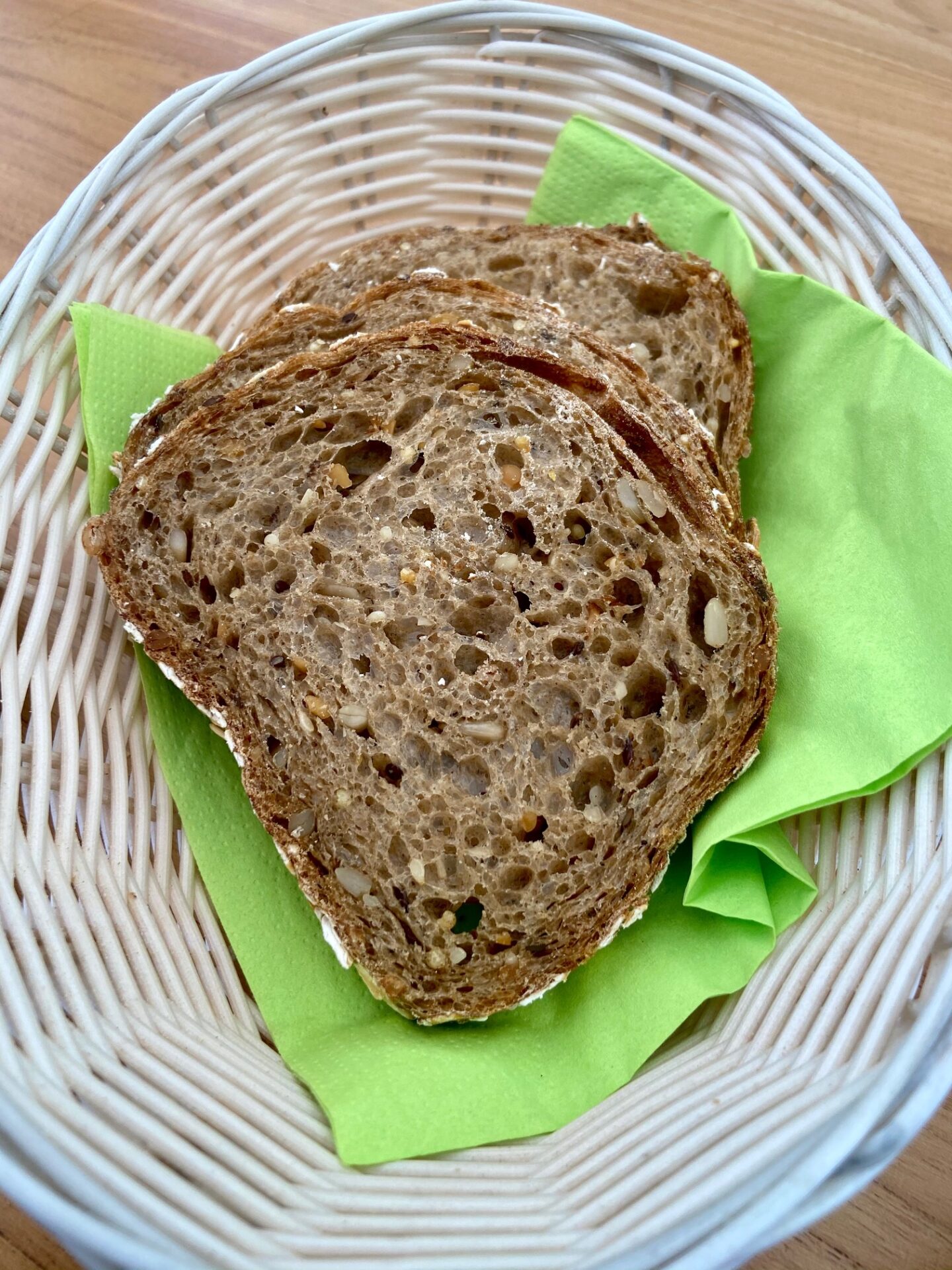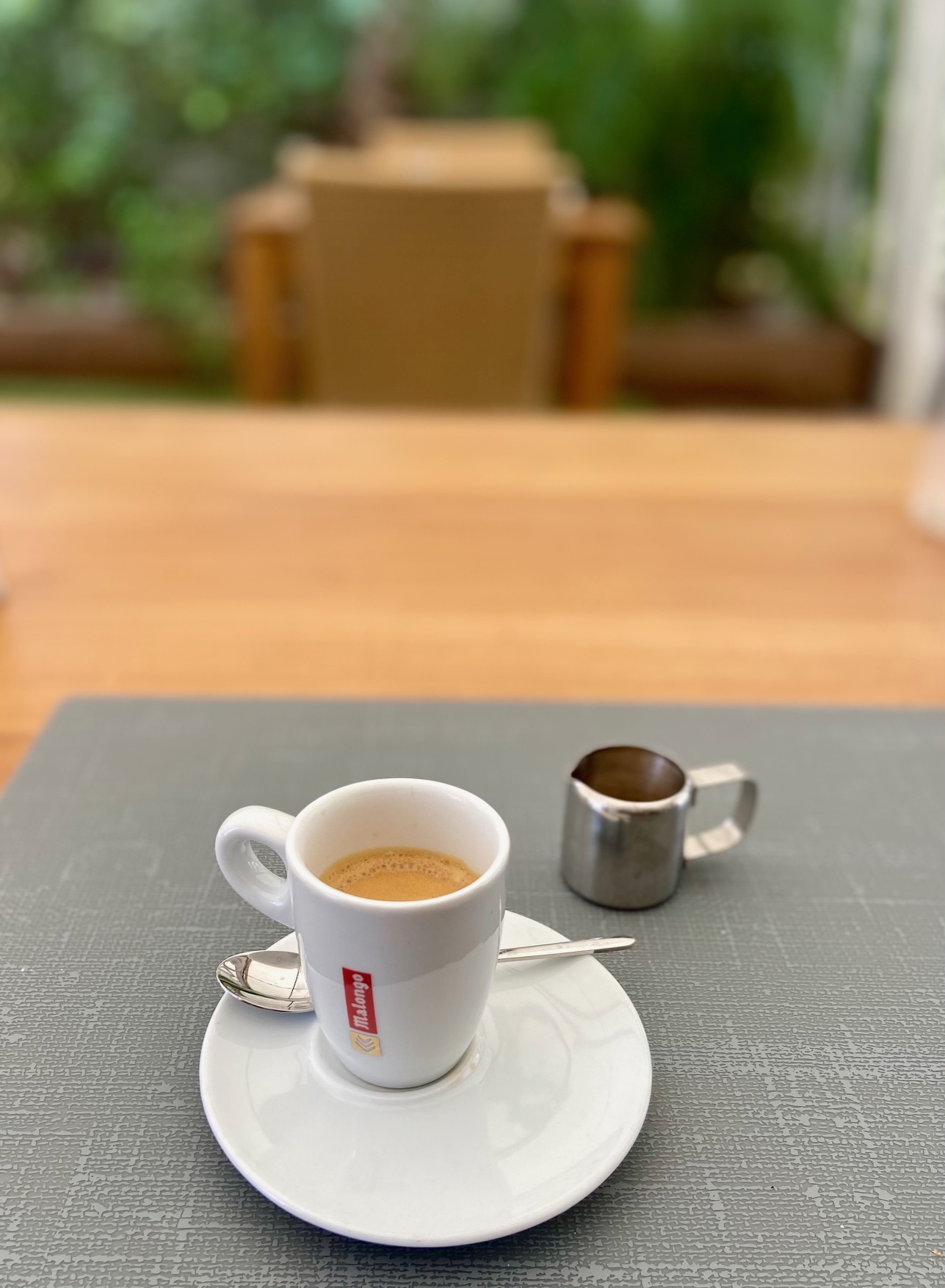 3. Villa Royale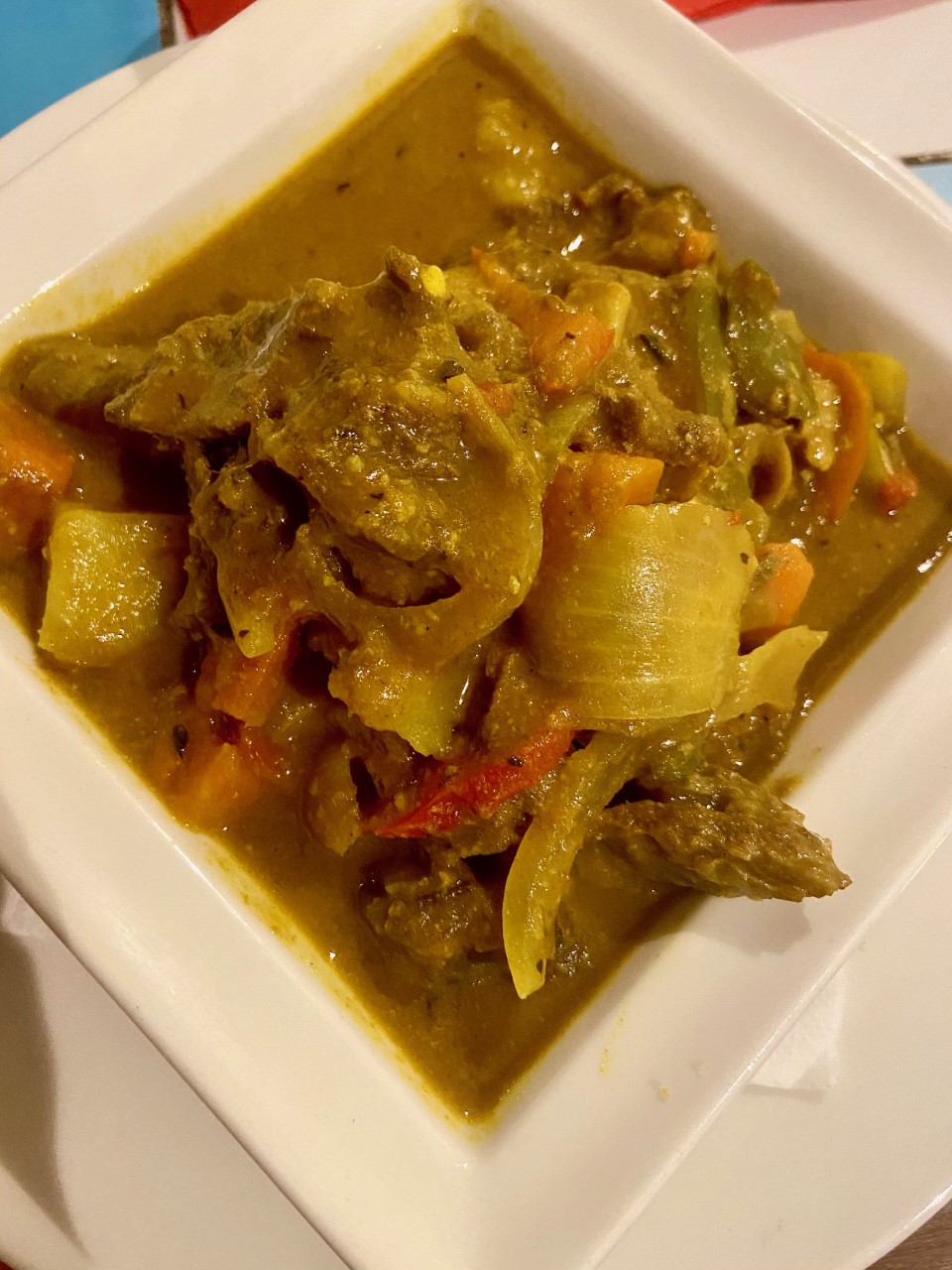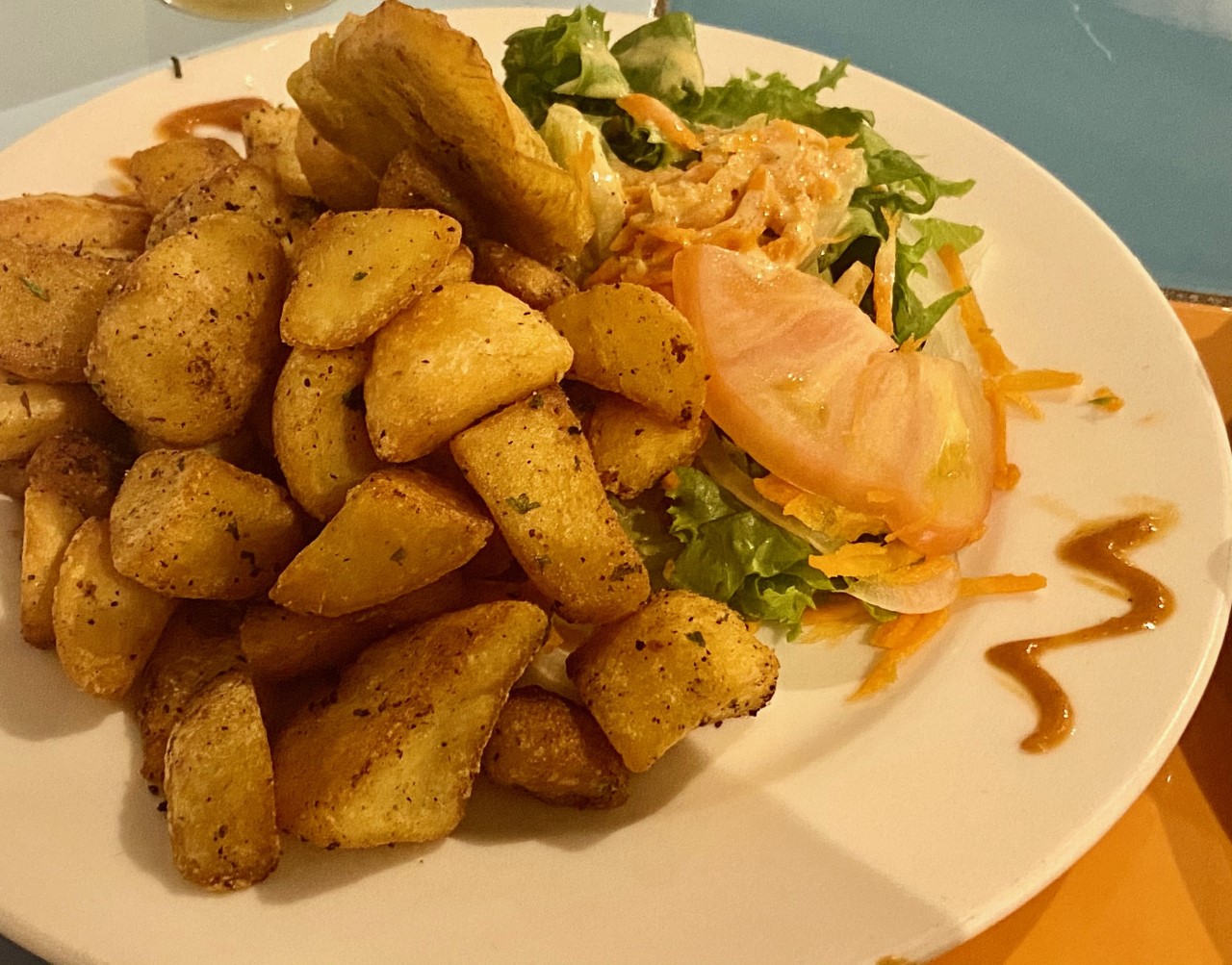 It took so long for my goat curry to arrive, I'm pretty sure they had to chase one down for my dinner. It was worth the wait. So good. And they plied me with complementary passion fruit mojitos for having to wait. So good!! This St Martin restaurant, in Grand Case, serves local Caribbean food, and was incredibly delicious.
4. Il Patio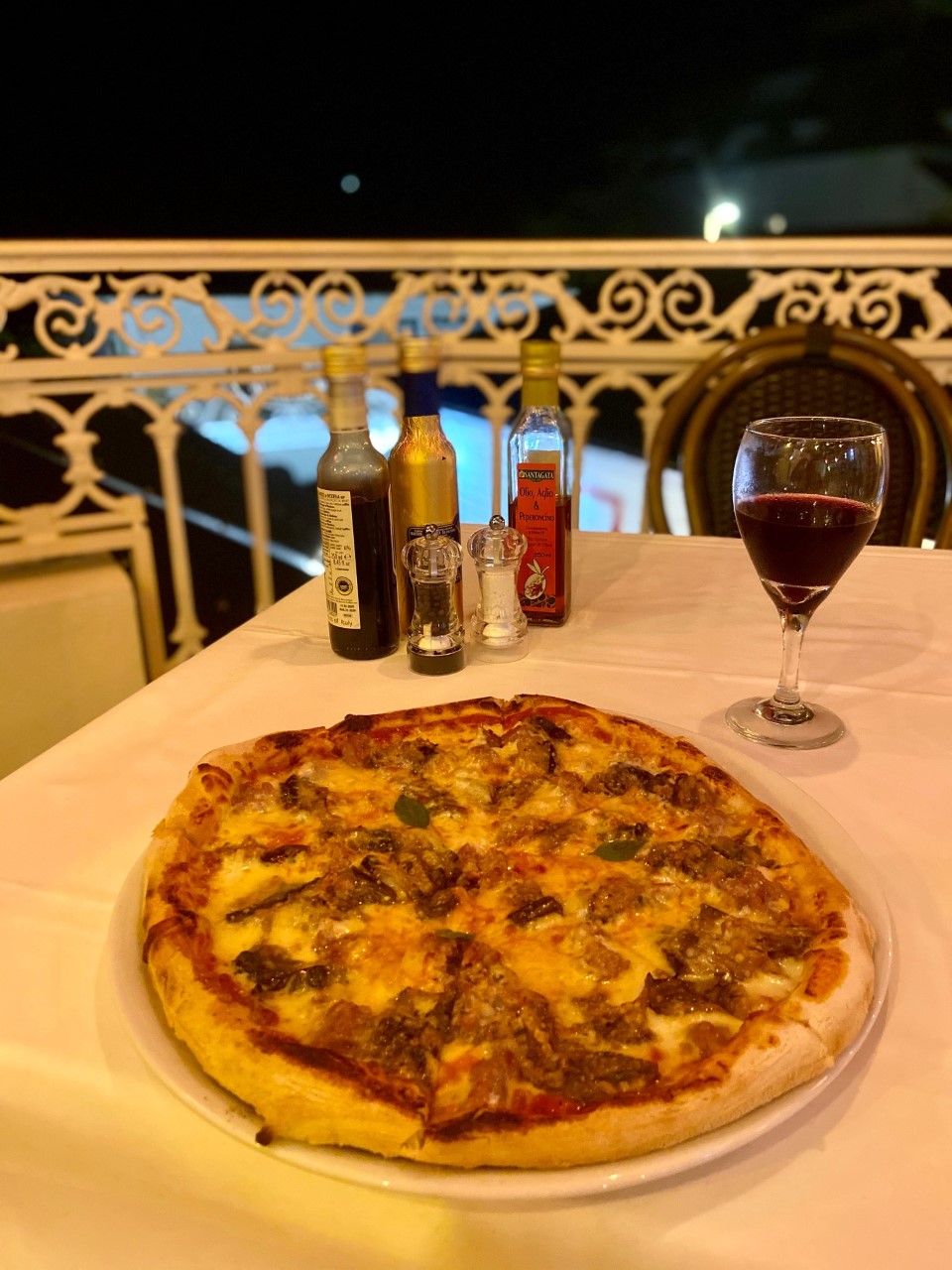 I had some of the absolute best pizza at Il Patio in Grand Case. This Italian restaurant has a stunning rooftop view of the Grand Case beach. I also had lasagna another night which was really good. I've heard the tiramisu is also some of the best, but I was always too full to try it. Great friendly service and a place where I really felt welcomed even thought I was dining alone.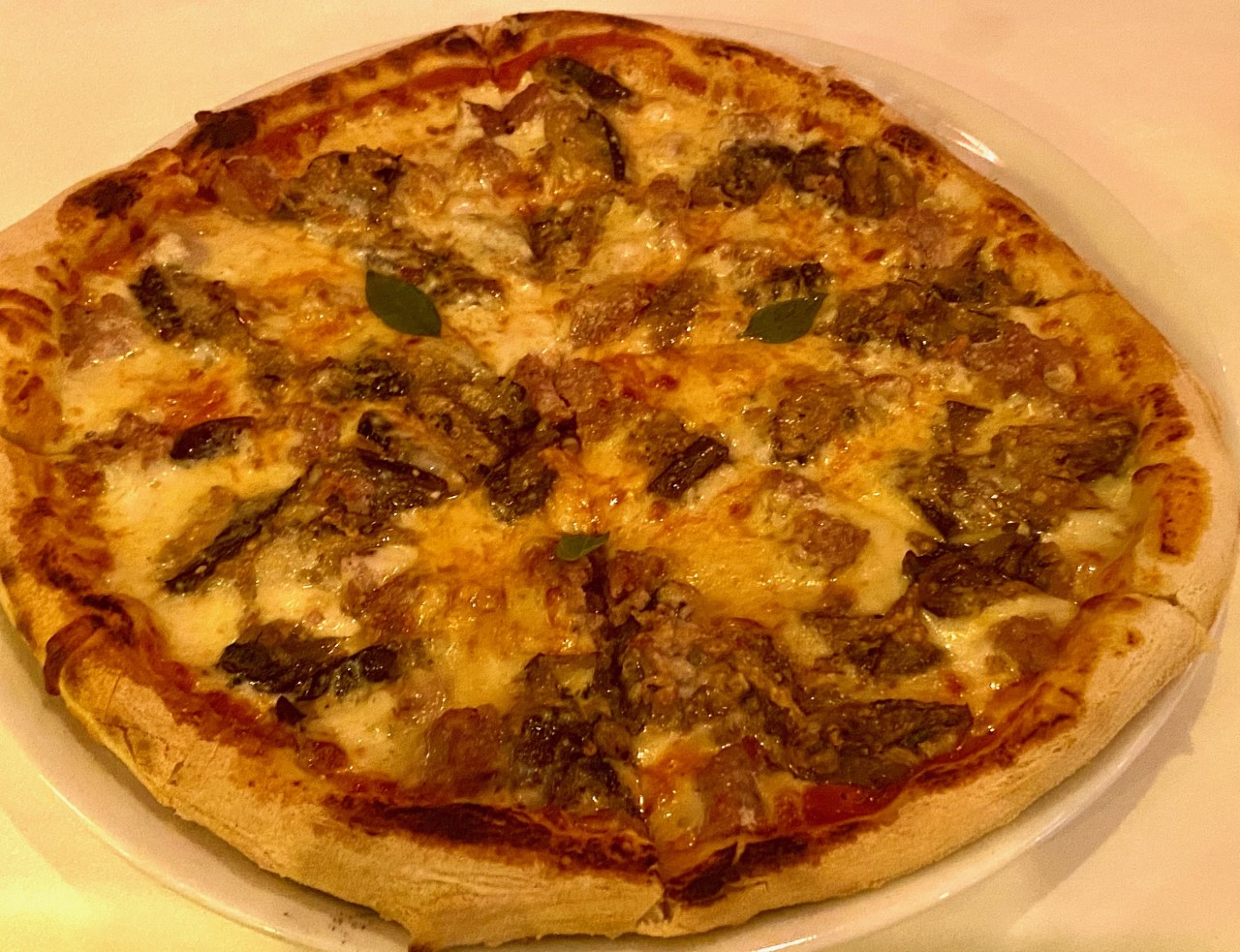 5. Captain Frenchy

Captain Frenchy served my favorite seafood dish on the island. I had the wahoo with a passion fruit and pineapple sauce. They also had the best painkiller and drinks on the island, too. Their painkiller had lots of nutmeg on top just like it should. Later on weekend evenings, they have DJ's, and I enjoyed many an evening dancing with the waves crashing just steps away.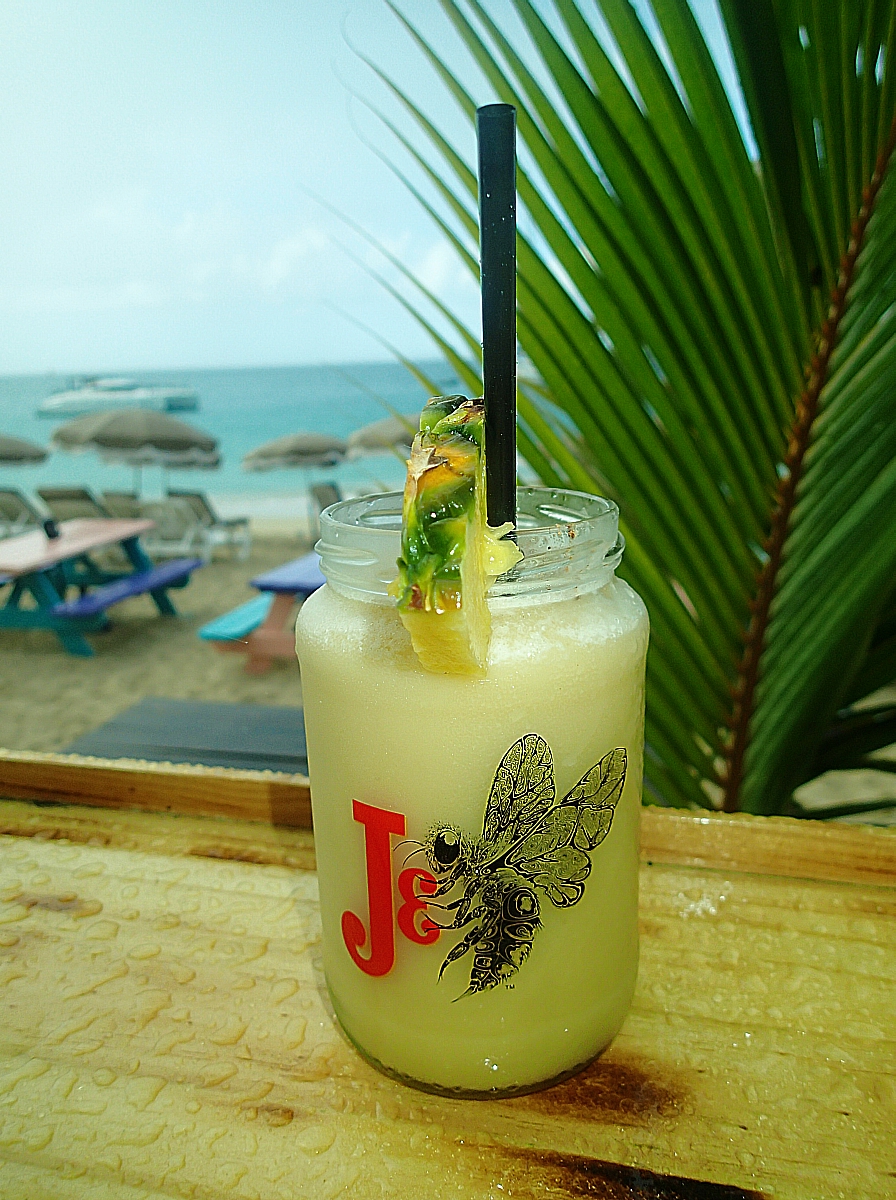 Like this article? Subscribe and never miss a post!