Your Guide To The Best Antigua Restaurants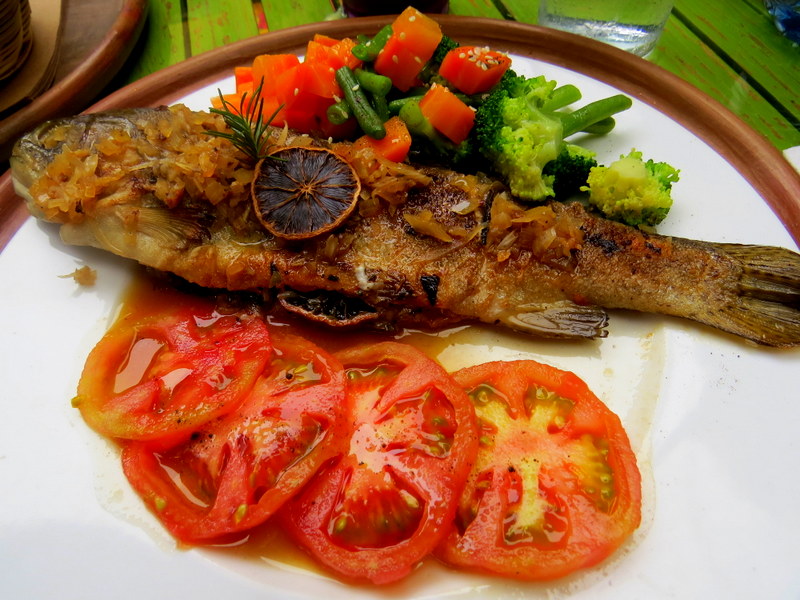 Antigua in Guatemala is a charming town with a lot of expats, so you can find just about any type of food you would like. I do warn you that the price of food at Antigua restaurants is expensive, and that disappointed me. Actually, the whole town is expensive. They seem to capitalize on the many tourists that visit there. But, you will find some great food on your visit. Here were my favorite Antigua restaurants. Thanks to Susan York of Cupcakes and Crablegs for tipping me off to most of these restaurants!
Your Guide To The Best Antigua Restaurants
1. Pappy's BBQ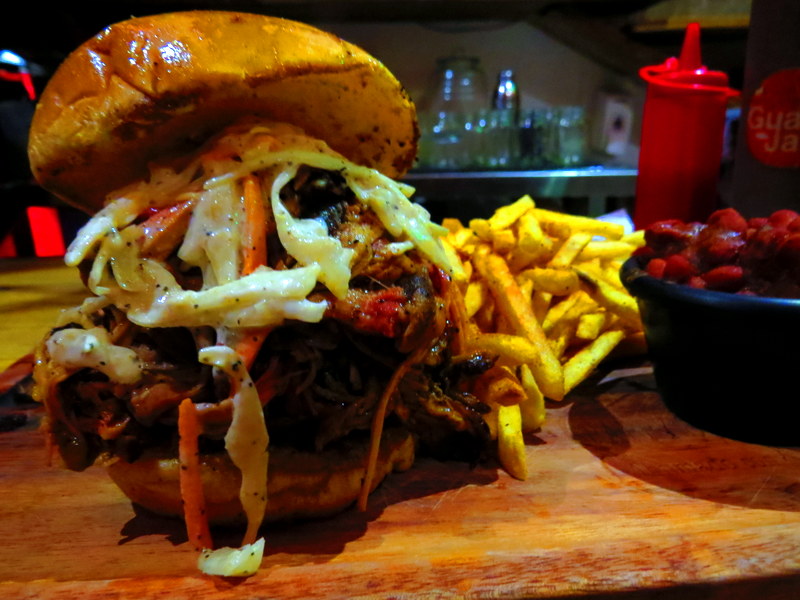 Pappy's BBQ serves great Texas-style BBQ. One of the owners is from Austin, and it shows. The meat is hormone free, and it's mouth-wateringly good. I had the Texas Buckle which was 1/2 pound pulled pork with coleslaw on top. The beans were some of the best BBQ beans that I ever had. They also serve ribs, brisket, Texas chopped beef, smoked chicken, chicken wings, and sausages. I ordered a sweet iced tea, but I was also impressed that they had kombucha on the menu.
2. Saberico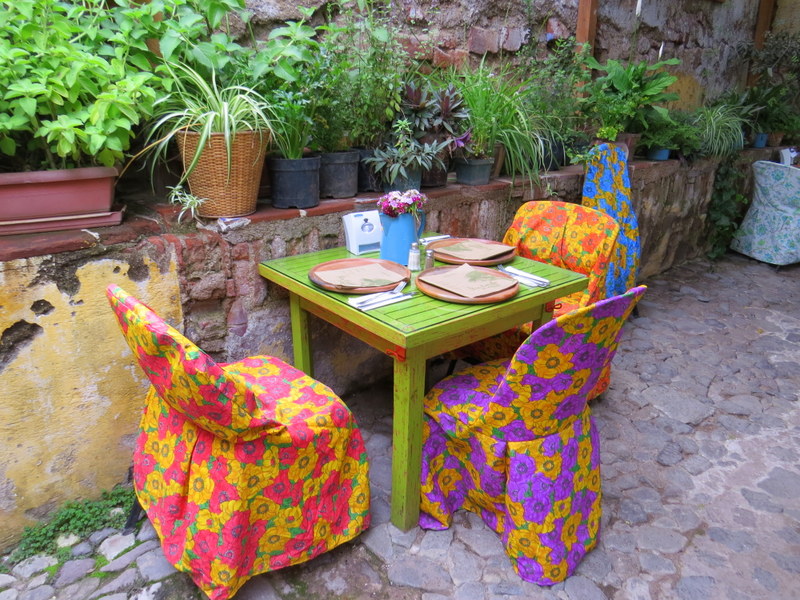 Saberico definitely gets the award for the best setting. Tables are sprinkled in little nooks and crannies in a whimsical garden that seems to go on forever. They serve healthy and organic food with mostly vegetarian selections. The bread is homemade, though I was disappointed with the fact that it didn't come with any butter. When I asked for some, I was charged an exorbitant amount for it. They also make their own chocolates, and their smoothies are delicious. (I had the pineapple/celery one.)
3. Bistrot Cinq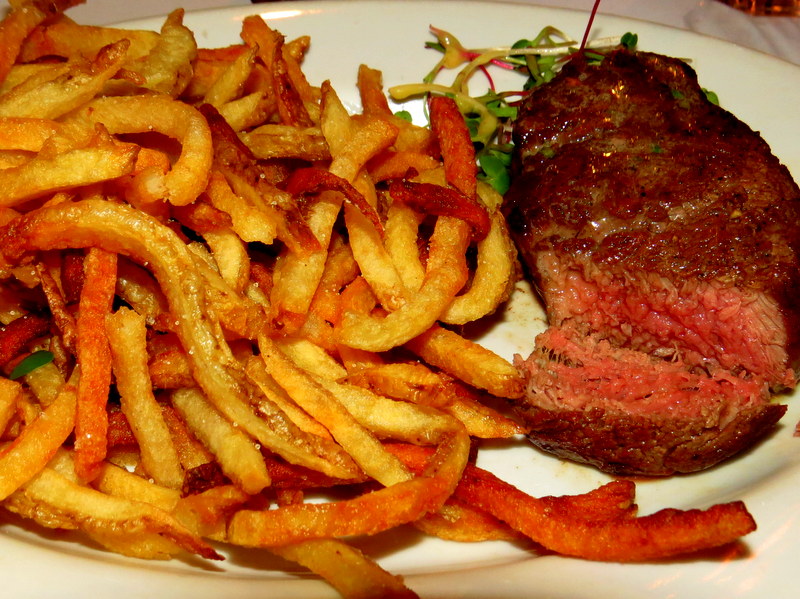 Bistrot Cinq specializes in all things French. Escargot, mussels, steak tartare, and trout amandine were just some of the things on the menu. I had a cup of incredible french onion soup, and the steak frites. This is the most expensive place that I ate at in Antigua, but the food was excellent.
4. Miso Korean Restaurant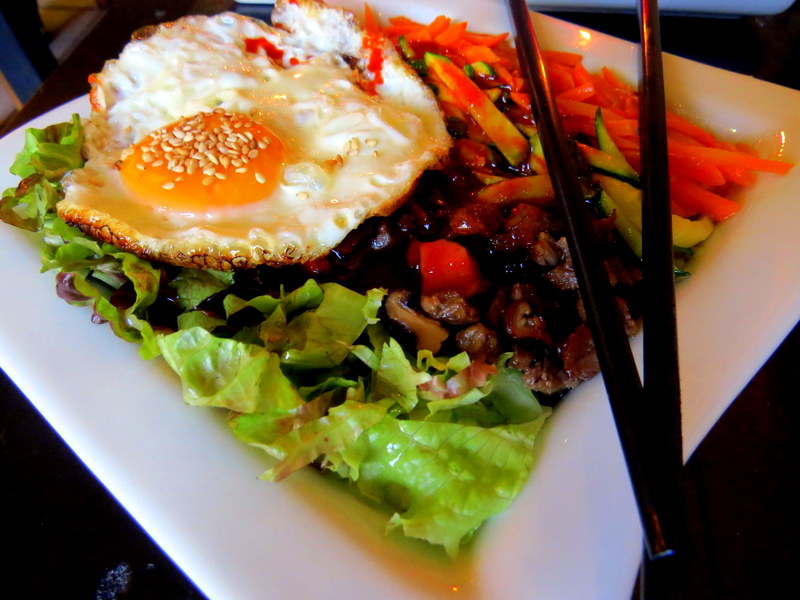 Miso Korean Restaurant was my favorite of the Antigua restaurants I visited. The food tastes like it's made by a Korean mother, and, in fact, it is. Also, the prices were incredibly reasonable, really the only reasonably priced place I found to eat at in Antigua. I had the Korean dumplings and my favorite, Bibimbap, which is sticky rice served with vegetables, beef, and a fried egg on top. I was also impressed that they served Japchae, the Korean sweet potato noodle dish. They also have Korean sushi, and the kimchi is homemade. Don't miss this place!!
5. Helados Exoticos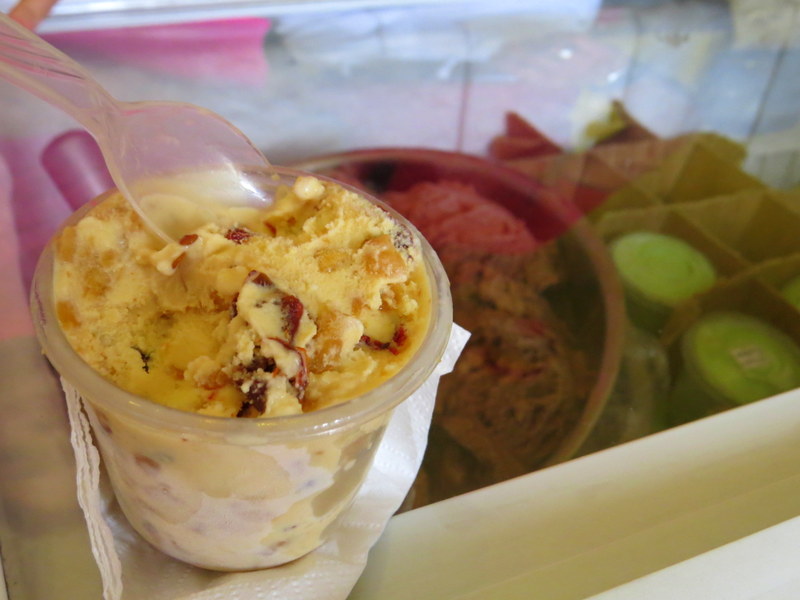 I'm pretty sure ice cream was the first word I learned in Spanish. I don't want to miss out on any of it. I especially love unusual ice cream flavors, and Helados Exoticos nails it. My favorite was the Cuban ice cream which was a combination of tobacco, rum, and fig. The blueberry cheesecake was also excellent. The flavors change constantly so you never know what they will have, but they sometimes make Dark Beer with Espresso Brownie and Apple Chipotle.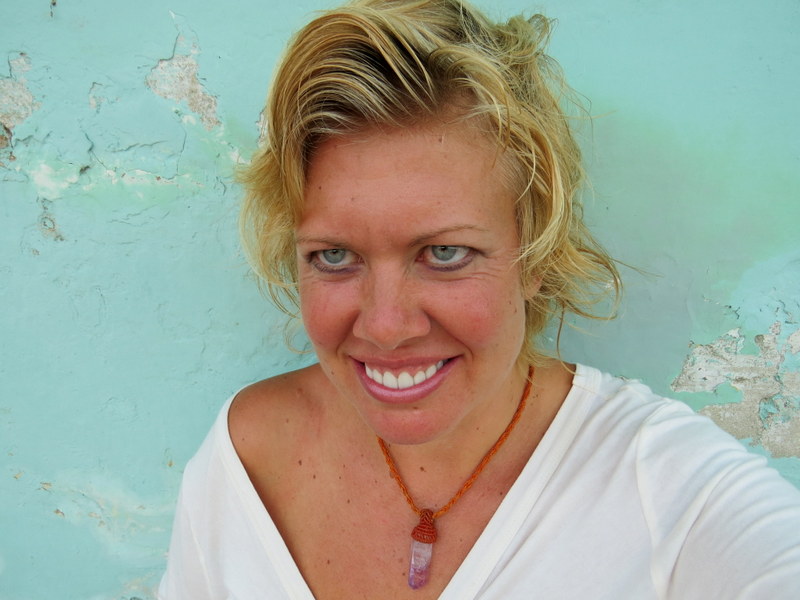 If you liked this article, then please follow me on Twitter and Facebook.
Like this article? Subscribe and never miss a post!