7 Foods You Must Eat In The Algarve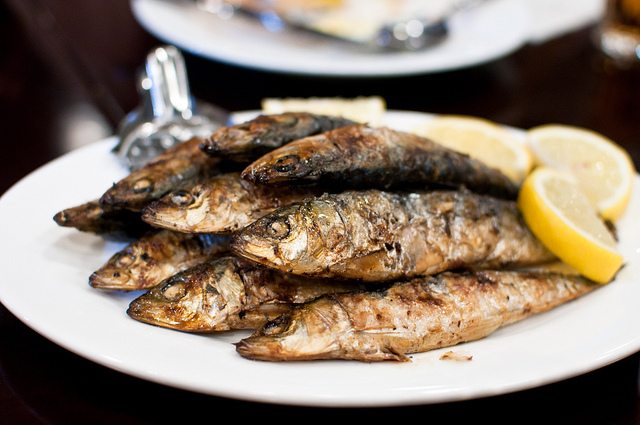 The Algarve in Portugal is one of my favorite areas that I have traveled to. The beaches of the Algarve are breathtaking, the local food and wine are fantastic, and the people are friendly.
The Algarve has wonderful markets where you can stroll and shop for fresh, local ingredients, perfect if you like to cook your own meals. However, no vacation is complete without going out to sample the traditional cuisine of the country you are visiting, so with that in mind, here's a food guide to the Algarve.
7 Foods You Must Eat In The Algarve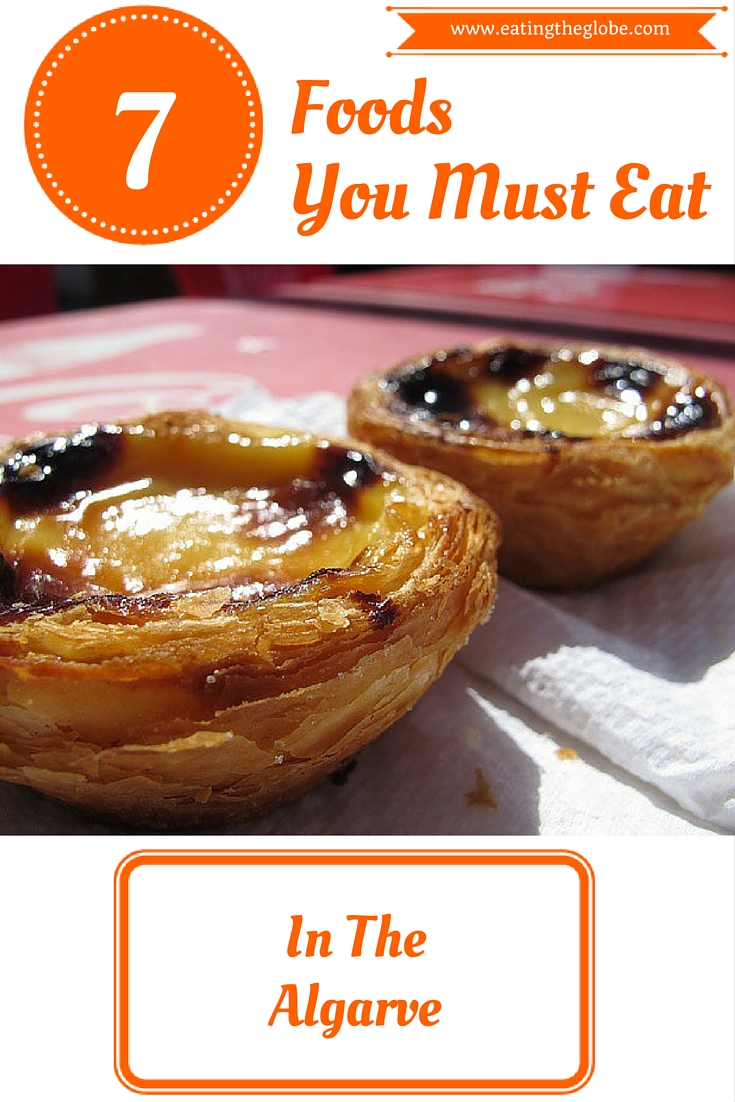 1. Clams and Cockles Cooked In Garlic & Olive Oil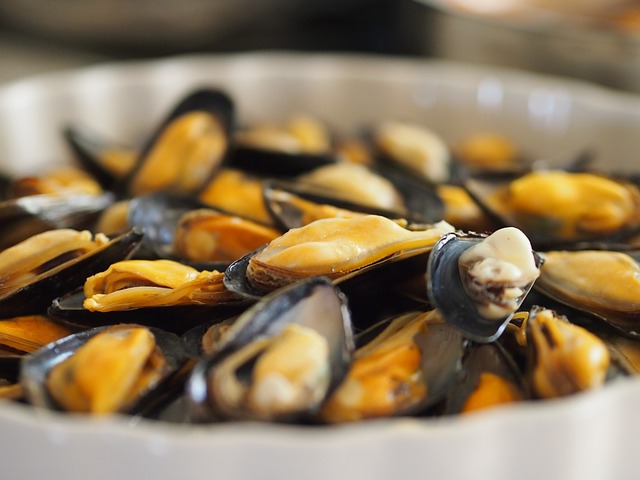 The seafood of the Algarve is so fresh, I'd recommend eating as much as you can while you are there. My favorite was the clams and cockles, cooked simply in garlic and olive oil. These are great paired with the local Super Bock beer.
2. Fresh Fish
The Algarve boasts some of the best fresh fish in the world, and this is why I highly recommend renting a villa with a kitchen, so you can cook it yourself. Go to the local markets, and you will find tuna, sardines, swordfish, sea bass, and more. If you can, grill it, just like the fishermen do.
3. A Michelin Star Meal

Photo at Vila Joya by Rota das Estrelas, Flickr CC
There are 6 Michelin star restaurants in the Algarve. Take your pick!
Henrique Leis, Almancil (French cuisine influenced with Brazilian flavors-rack of Iberian pork with chestnuts and carob, impressive wine list)
Amadeus, Almancil (seasonal ingredients, Modern European, ettoufe" served with chantrelle mushrooms)
Ocean Restaurant at Vila Vita Parc, Porches (haute cuisine, menu changes weekly)
São Gabriel, Almancil (Al fresco dining, Smoked salmon trout with braised cucumbers and bacon)
Vila Joya at Hotel Vila Joya, Galé (local fish and produce, 2 Michelin stars, ocean views, menu changes daily)
Willies Restaurant, Vilamoura (Central European cuisine, hand-made seafood ravioli in a Vermouth cream sauce)
4. Piri piri Chicken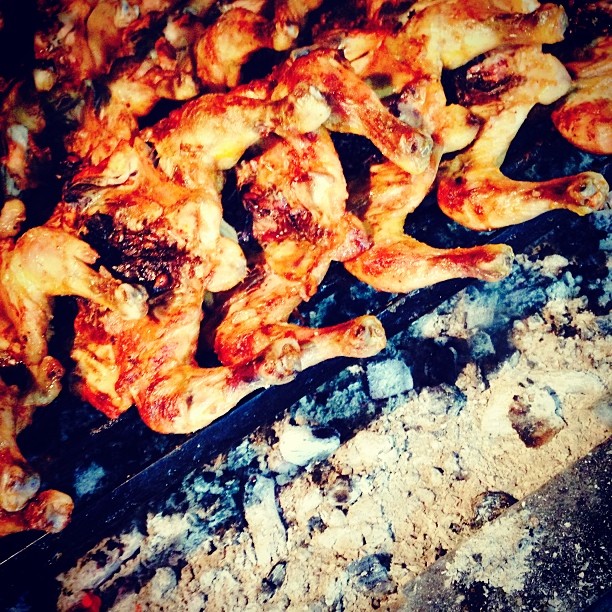 Image credit: This Is The Best F5. rango Assado In The World Incl Piri-Piri via free images (license)
Piri piri grilled chicken is made from a spicy South African marinade. It got its start in the Algarve's city of Guia. For the best Piri piri chicken, looks for the hole in the walls that have nothing on the menu except this mouth-watering dish.
5. Grilled Sardines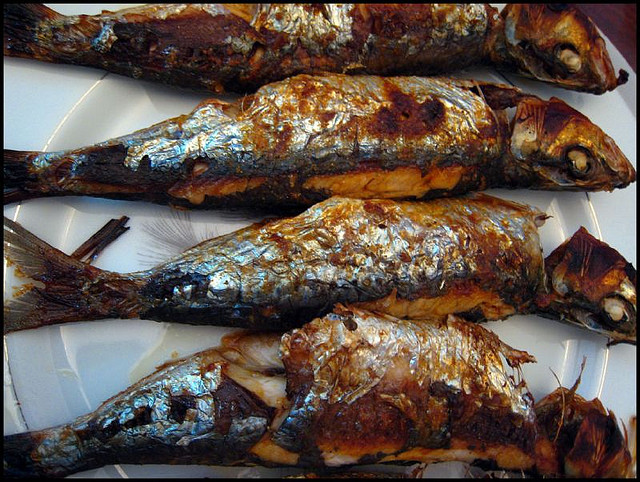 Photo by umami, Flickr CC
I didn't even know that I liked sardines, until I tried the grilled sardines of The Algarve. These aren't the small sardines found in the can. They are big, fresh, and so very juicy. Sardines are the perfect grilling fish. Many people say the best ones are found in Portimão. Sardine season runs from May-October. They are also very inexpensive.
6. Pastel de natas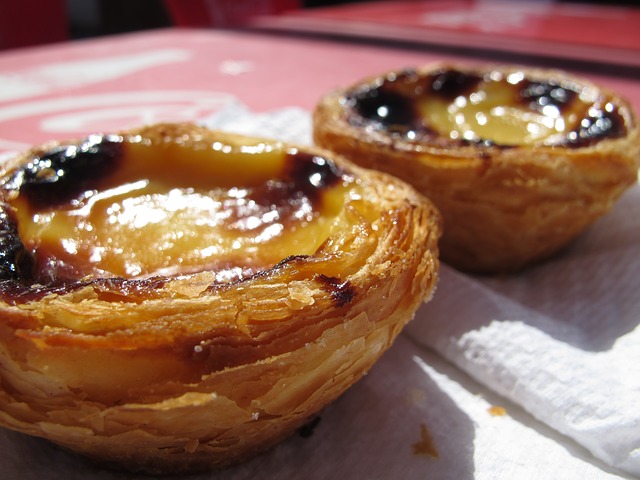 You will find the Pastel de nata all over Portugal, but don't visit the Algarve without having one (or two.) Find a place that serves this creamy custard tart fresh from the oven, as they are so much better served hot. Served with cinnamon and icing sugar, this is one of my favorite foods in Portugal.
7.  Chouriço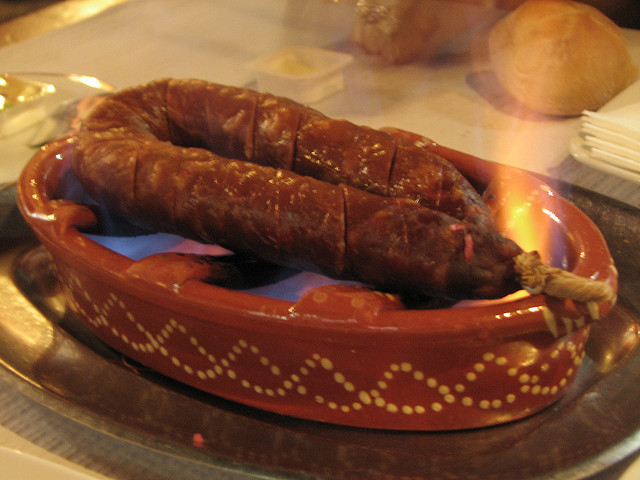 Photo by Renata F. Oliveira, Flickr CC
Chouriço is very similar to Spanish chorizo. This Algarve food is marinated with herbs, wine, and smoked spicy red peppers. It is usually flame-cooked over alcohol at the table. The sausages turn crusty black after being flamed, and they taste so good.
Stay connected while travelling and blog about delicious recipes and cuisines with a virtual desktop on your smartphone along with your cloud storage using Apps4Rent.com, Add MS office to the same desktop by visiting O365CloudExperts.com.
Featured photo by Michelle Lee, Flickr CC
Click here for my Algarve Travel Tips On Saving Money! 
Like this article? Subscribe and never miss a post!