All You Need To Know About The Food In Dubai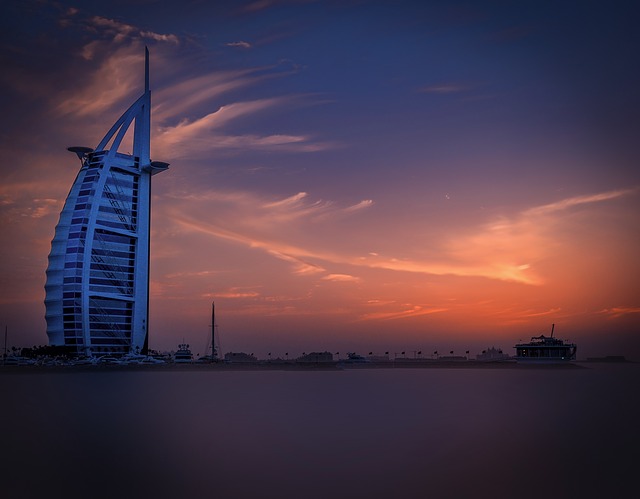 Dubai is a tourist mecca with 5-star hotels, mega malls, not to mention all the things to do in Dubai. You are likely to get hungry while visiting the Dubai attractions, so I've made a food guide so you will know all you need to know about the food in Dubai. You will find food here that's different from anywhere else in the world, so make sure to enjoy the Emirati cuisine and try some of the local food. It's inspired my Asian and Middle Eastern food, so it may seem familiar, but you will also find some things that are quite unique. Enjoy the food of Dubai.
All You Need To Know About The Food In Dubai
1. Shawarma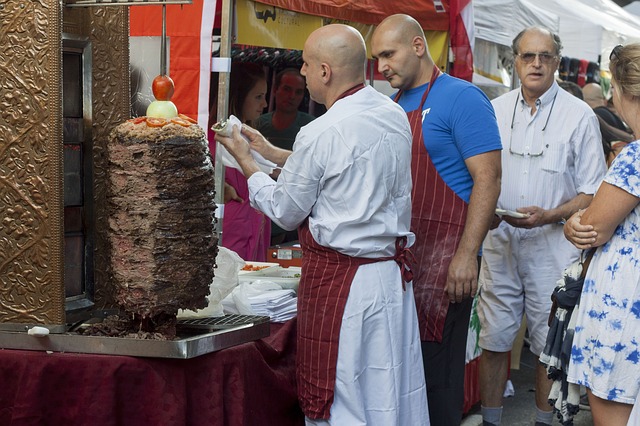 Shawarma is an authentic Emirati dish and is made of spicy meat that is served in a wrap with mint sauce. It's considered fast food, so it's cheap. Al Mallah is one of the oldest and best places to get one, and Al Ijaza Cafeteria is a local's favorite.
2. Mutton Achar Handi At Ravi Restaurant

Dubai has a huge expat culture, so you will find all types of food, especially Pakistani food. Fresh green chili and spices combine in a mouth-watering way that will make you want to go back for more.
3. Turmeric Fish At Bu Qtair 
Bu Qtair is the fish curry shack where Anthony Bourdain went on his trip to Dubai. It's the kind of place where the locals go, and the standard set menu is made of 1 deep-fried turmeric fish, sour Assam curry, and basmati rice. They also have delicious shrimp.
4. Camel Burgers
You can find camel burgers in quite a few restaurants all over Dubai. The meat is a lot like bison, very lean, since the meat has no fat. The meat is rich in vitamin C and low on calories. You can find a lot of dishes made with camel throughout Dubai. It can be hit or miss, since the meat can tend to be tough.
5. Al Harees
Al Harees is a Middle Eastern dish that takes hours to make, and consists of wheat and meat that are slow cooked together and then baked for several more hours. It has the consistency of a porridge and is very popular during the month of Ramadan.
6. Koshari
Koshari is the national dish of Egypt and is very popular in Dubai. This comfort food is made of rice, macaroni and lentils mixed together, topped with a spiced tomato sauce, and garlic vinegar. It is garnished with chickpeas and crispy fried onions. It's popular among workers and laborers.
7. Falafel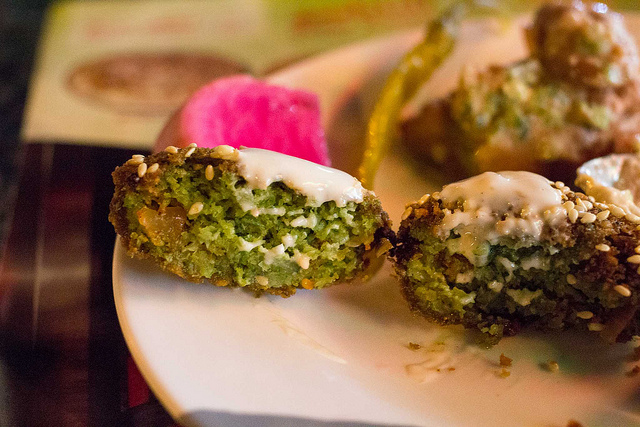 Photo by Krista, Flickr CC
Falafel is another popular street food in Dubai. And, the place to get the best is at Qwaider Al Nabulsi on Al Muraqabat Street. This Palestinian-Jordanian restaurant stuffs their falafel with onion and chili paste for something a little different from the rest. Also, make sure to get the gooey, cheesy, sweet kunafa pastry for dessert.
Do you have any tips for the food in Dubai? Let me know in the comments below!
Like this article? Subscribe and never miss a post!