Where To Eat Traditional Iceland Food: Islenski Barinn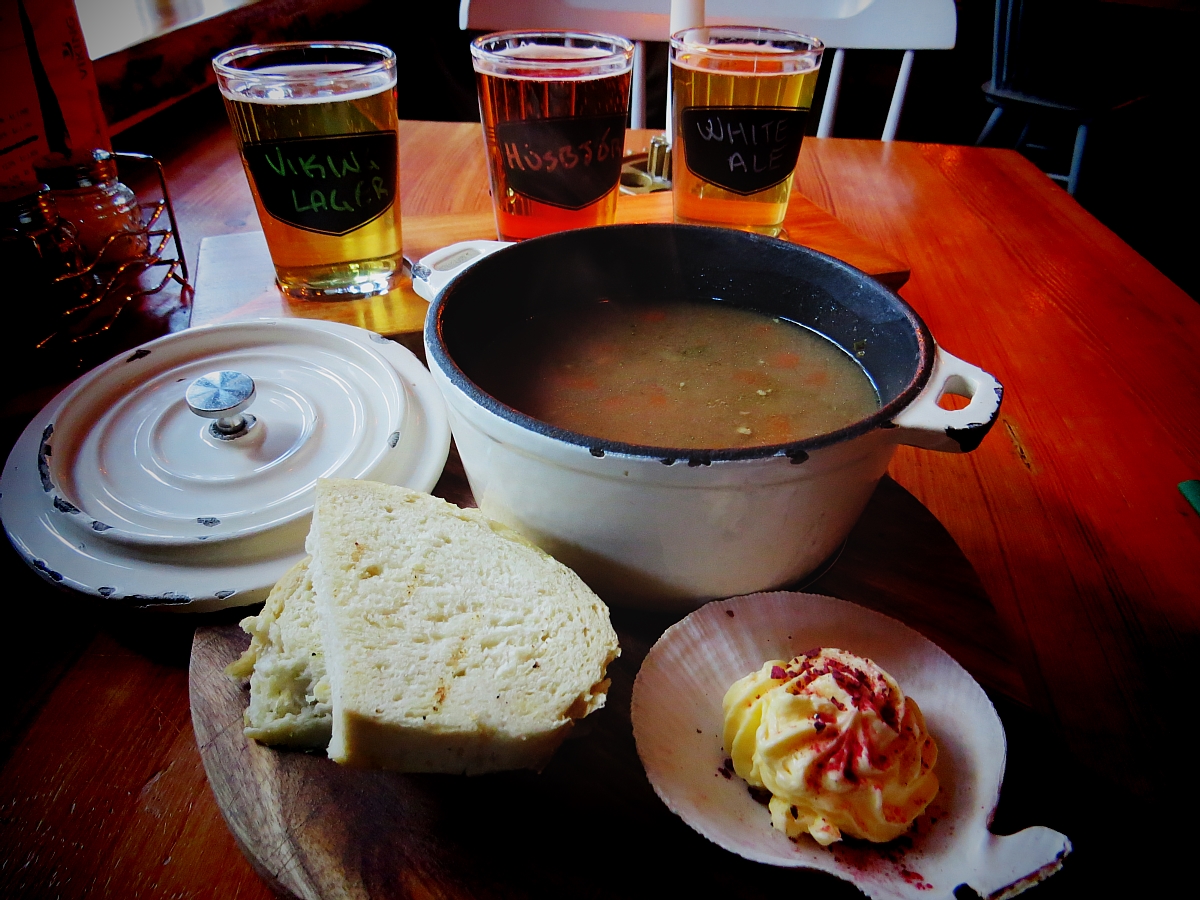 When you visit Iceland, you don't want to miss the specialty Iceland food that you can't get anywhere else in the world. Just as important, you don't want to miss the Icelandic beers, either. Islenski Barinn is a great Reykjavík restaurant/bar where you can try both.
The pub atmosphere was unpretentious, and the service was friendly. Candles provided a welcome glow to the tables offering a cosy and warm setting.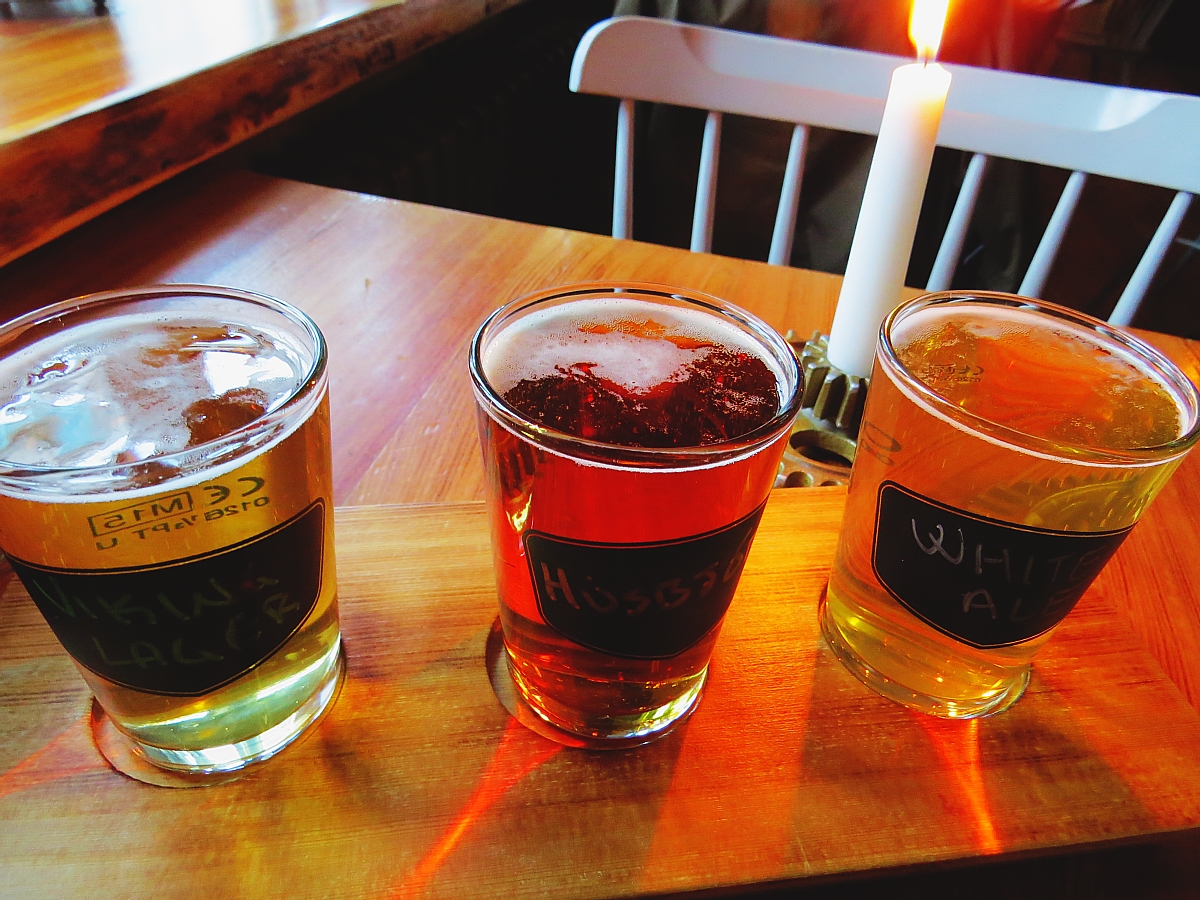 Try Traditional Iceland Food At Islenski Barinn
I started with a beer sampler. I really liked that you got to choose which beers to put in the sampler, rather than the restaurant choosing for you. I went with the traditional Viking lager, the house English pale ale, and the white ale. They were all great, but I enjoyed the white ale the most.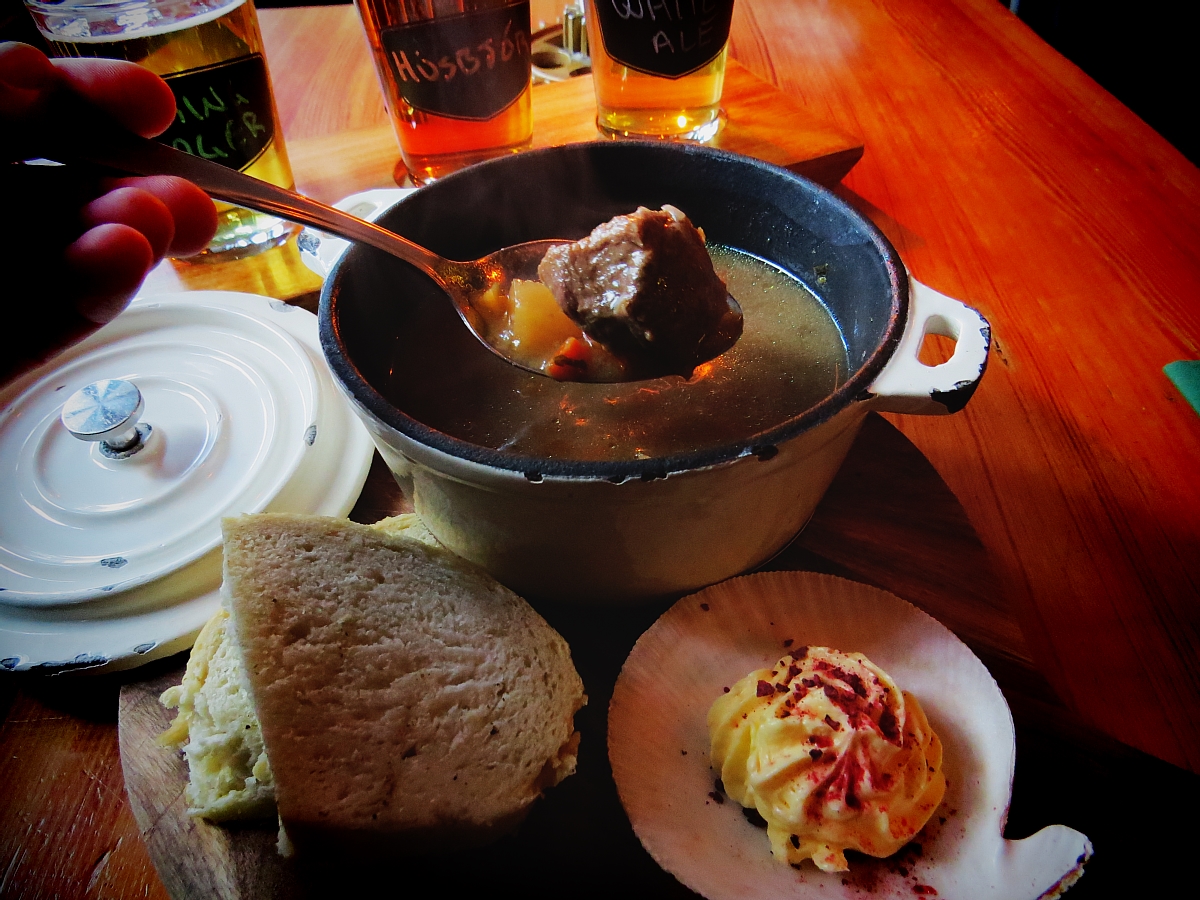 A traditional Iceland food is the meat soup (made with lamb). I ordered that, as it has become a favorite of mine. It was served piping hot with delicious bread and was the perfect comforting meal on a really cold day.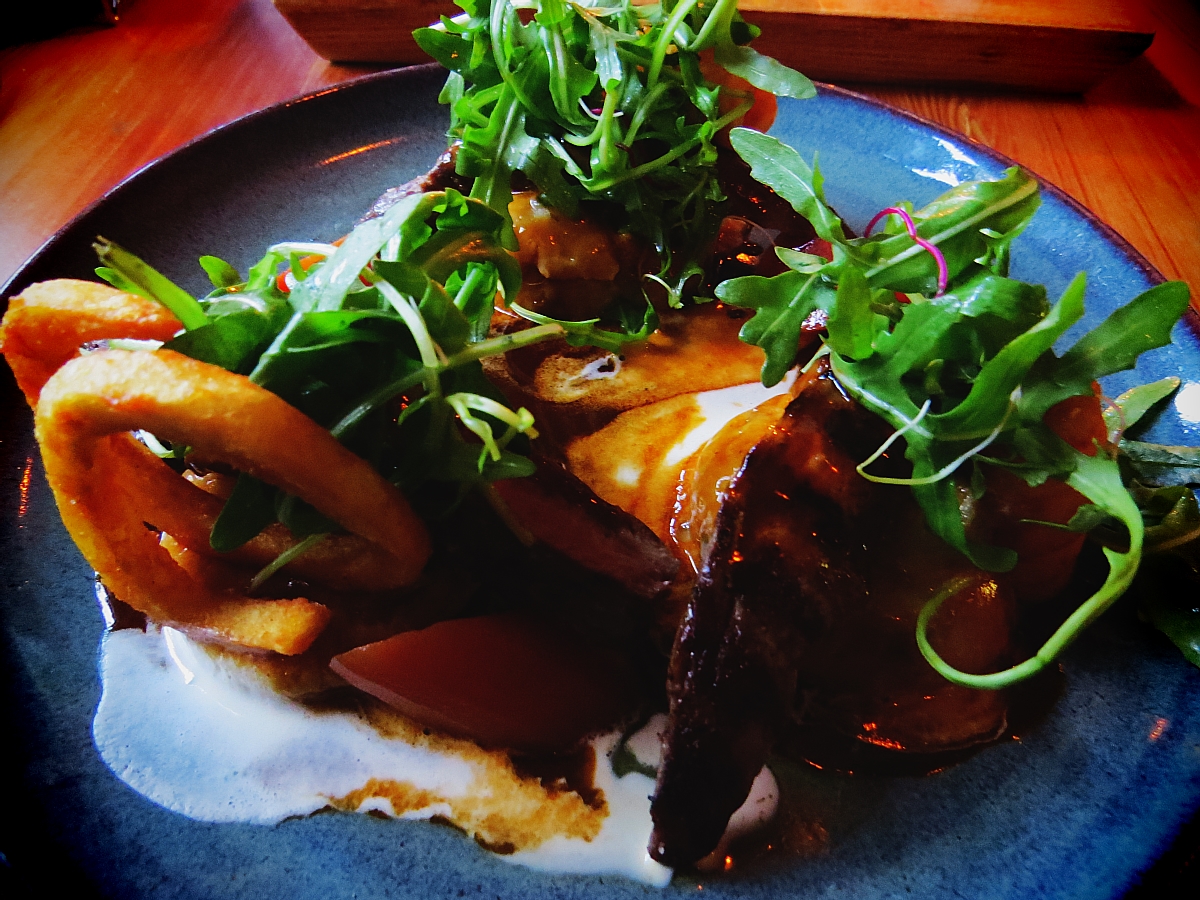 For the main course, I had the grilled sheep's tenderloin that came with an orange demi glace. The plate looked a bit busy in its presentation, but the tenderloin was melt in your mouth delicious, and I ate every bite! It was served over mashed potatoes and the carrots with it made for a perfect melding of flavors. The portions were huge at Islenski Barinn, and the prices very reasonable for Reykjavík.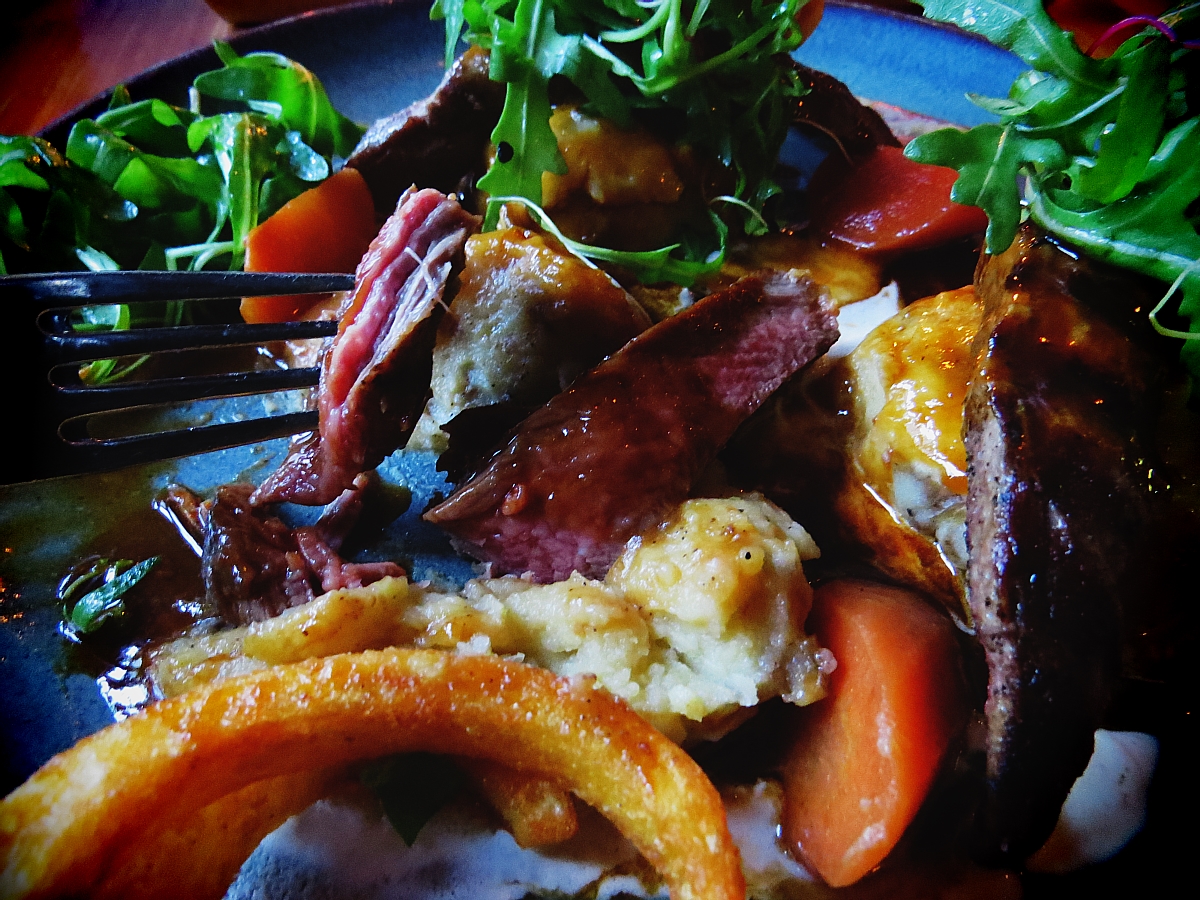 They had a lot of authentic Iceland food selections on the menu. Some of the other choices were minke whale, fermented shark, thyme cured puffin, a fish choice of the day, and fish and chips. Besides the traditional Iceland food ,Islenski Barinn is known for its burgers. They had a twisted doughnut burger that came with bacon marmalade that I was incredibly tempted to order. They had another one that came with an Icelandic pancake that was filled with bacon and cheese.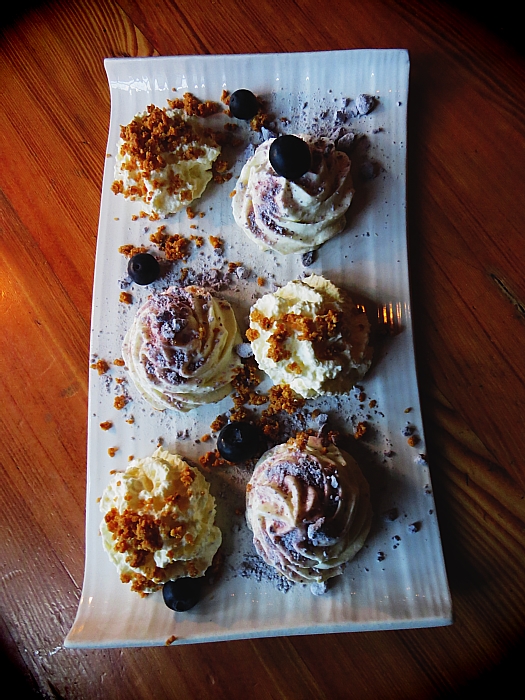 I ended the evening with my favorite of all Iceland food, Skyr. It was beautifully presented and was made of a white chocolate Skyr that came with a lemon glaze and blueberries. The Iceland blueberry is a treat in itself and are some of the sweetest blueberries I've had.
If you're looking at sampling authentic Iceland food and trying some of the local beers, I'd definitely recommend a visit to Islenski Barinn.
Location And Hours
Ingólfsstræti 1, 101 Reykjavík
Sun-Thu 11:30-01:00, Fri-Sat 11:30-03:00
http://islenskibarinn.is/
Like this article? Subscribe and never miss a post!