The Best NYC Restaurants for Business Meetings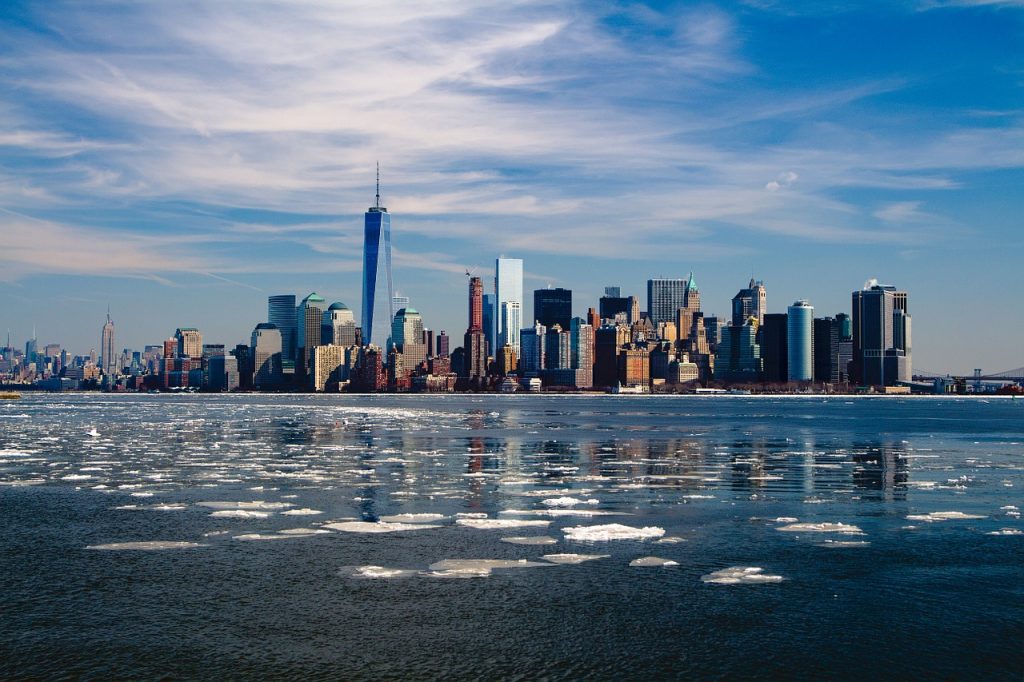 If you plan on visiting NYC for work, it's likely that you'll have to choose a venue for that all-important meeting. If you're not quite sure where to wine and dine your potential clients, here's a choice of the best restaurants in New York that are suitable for both business lunches and dinners.
Gramercy Tavern
The Gramercy Tavern, which is located in the flatiron district, offers a charming rustic decor bound to appeal to a variety of personalities. If you're looking to book a meal for an informal business dinner, make sure to ask for a table in the front room. Or, if your aim is to wine and dine important clients, ask for a table in the exclusive back room.
Examples of some of the American style fare available includes ricotta style ravioli, sea bass, served with lobster sauce and Wagyu beef, which is served with pears. Ensure to continue talking business over dessert as the Gramercy Tavern is known for its award-winning desserts, which include chocolate and cherry fudge cheesecake, goat cheese mousse and home-made sorbet. 
Bobby Van's Steakhouse & Grill Restaurant 
For business meetings in New York's financial district, it's worth making a reservation at Bobby Van's Steakhouse & Grill Restaurant, which is located within a stone's throw of the New York Stock Exchange and boasts a spacious dining room with a lofty ceiling, leather seats, natural wood flooring and tasteful Edwardian light fixtures.
Bobby Van's Steakhouse & Grill Restaurant boasts an impressive fine dining experience that is sure to win over your guests. The menu has Beef Bordelaise (dry housed for 28 days), lobster tails and sesame crusted tuna. However Bobby Van's Steakhouse also caters those who prefer comfort food as it also features a variety of gourmet burgers.
Lilia 
If in doubt, you can't go wrong treating your business guests to a meal at Lilia, one of New York's most popular Italian restaurants. Lilia is renowned for its hand-made pasta, which is prepared on-site daily. Examples of some of Lilia's most popular dishes include sheep's milk filled agnolotti, Parmigiano filled tortellini, fettuccine served with spicy sausages and grilled swordfish served with peppers.
You can be sure that your guests will be impressed with your choice of venue as Lilia is the brainchild of Missy Robbins. An award-winning chef, who spent five years working at a Michelin star restaurant. 
Ai Fiori
Ai Fiori is incredibly popular among businessmen and women who are a fan of power lunches. Should you visit Ai Fiori for a business lunch, you'll be able to opt for a tasting menu which is composed of either two, three or five courses. If you prefer hosting business lunches over a relaxed dinner, you'll have the option of opting for a five or seven course set dinner. 
Whilst Ai Fiori specializes in seafood dishes, it also serves a wide choice of steak, chicken and beef dishes as well as tasty vegetarian meals.
Hopefully one of these restaurants will be the perfect setting for your next client meeting in NYC. If you haven't booked your flights yet, it's well worth visiting SkyClub.com, where you'll find the cheapest business class flights to New York, for a fraction of the price that you'd expect to pay online. With lie-flat seats and fine dining at 35,000 feet, you'll arrive at your destination feeling refreshed and ready to rock 'n' roll.
Like this article? Subscribe and never miss a post!