The Almost Forbidden Meal You Must Eat After Sunrise At Angkor Wat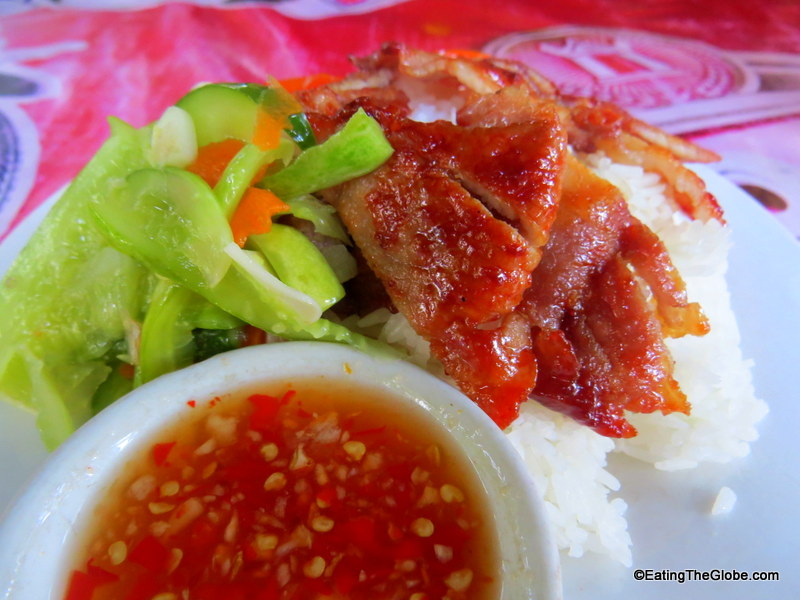 Your tuk tuk driver will try to talk you out of it. He will tell you it's not safe to eat. After watching the sunrise at Angkor Wat, he will instead try to steer you to have breakfast at one of the many expensive (for Cambodia) mediocre tourist restaurants that surround the temple. One of the many tourist restaurants that pays him a commission for taking you there.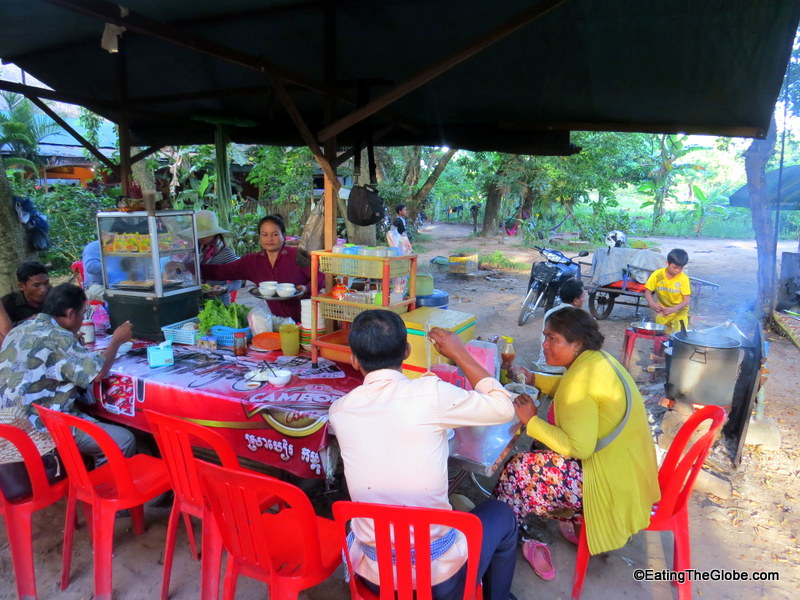 Stand your ground (trust me, it's worth it) and ask to be taken to the back area directly across the street from the temple. You can't see it from the road.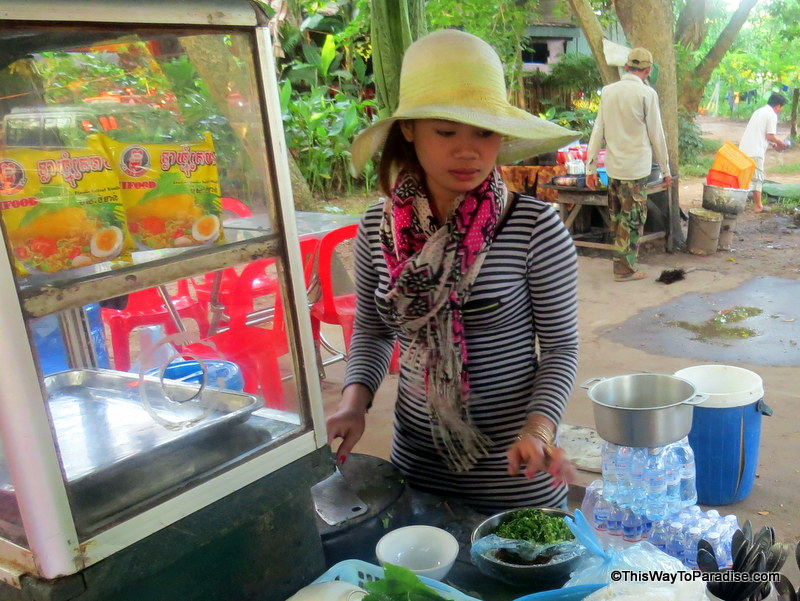 Just ask to be taken to where the tuk tuk drivers eat. Of course, mine tried to convince me that he ate at the restaurant where he tried to take me. Don't listen.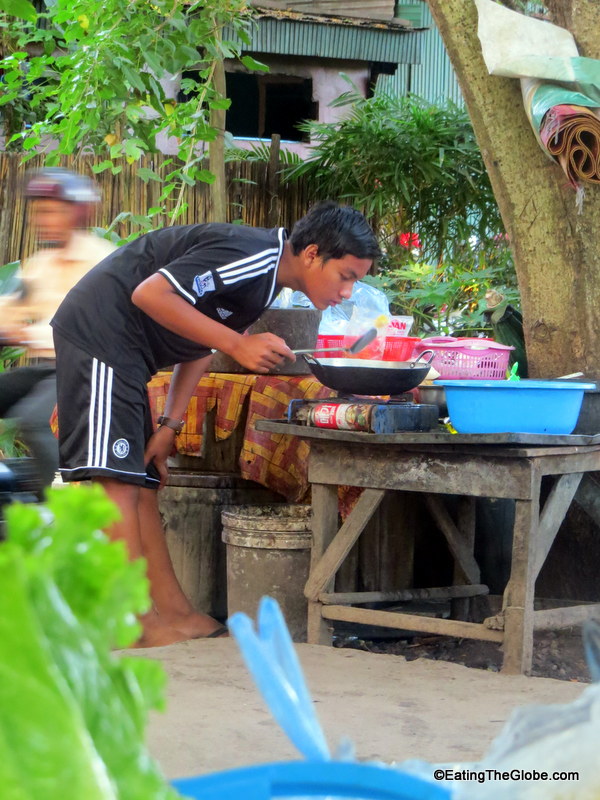 In this back area, you will see a stand where a family will be cooking succulent pork and rice that is so much better than anything the tourist restaurants offer. Look for the smoke from the early morning fires where delicious concoctions are being stirred.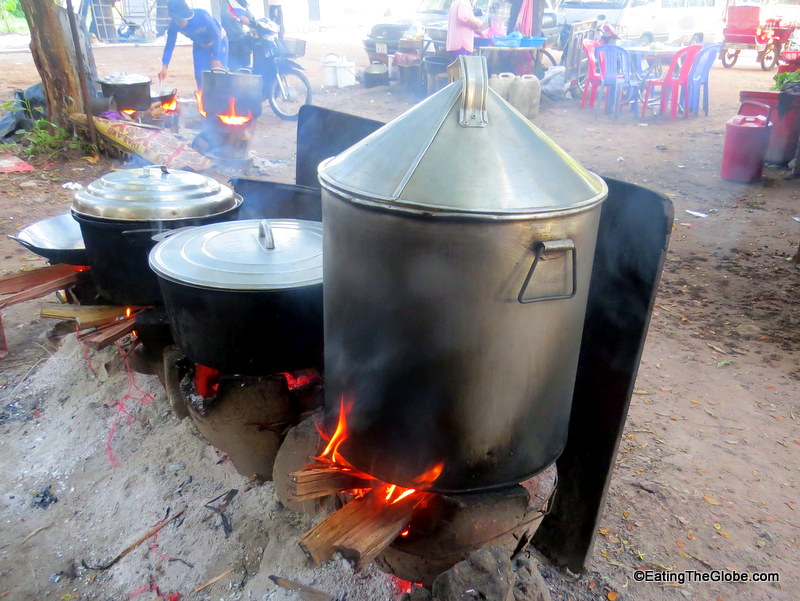 Enjoy the scenes of local life that you just won't see at the restaurants. Talk to the other tuk tuk drivers. Most of them speak English and will get a kick out of you being there .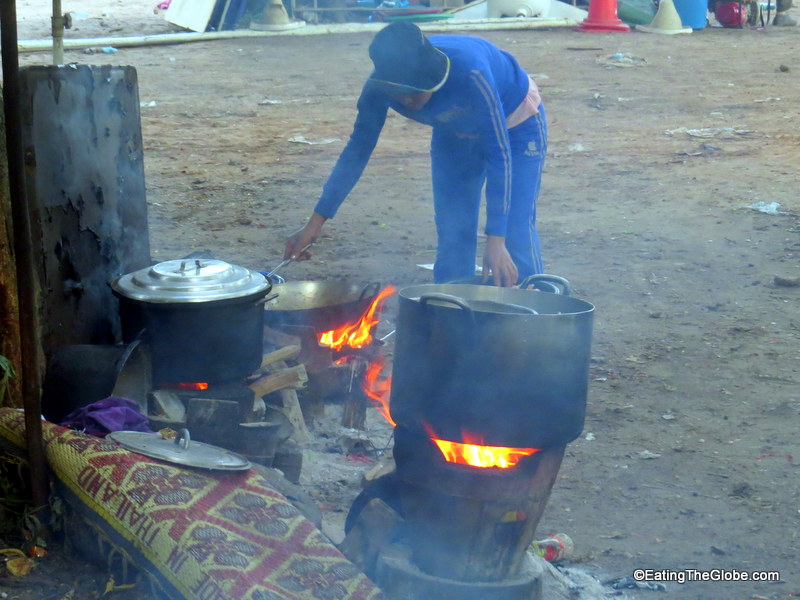 When you get your plate, enjoy this mouth-watering pork and the tart homemade pickles that come with it. As you hand over your dollar, the price of the meal, say "aw-koon ch'ran" (thank you very much) for the delicious meal you just devoured .
For more about the food in this country, check out this article on Cambodian food.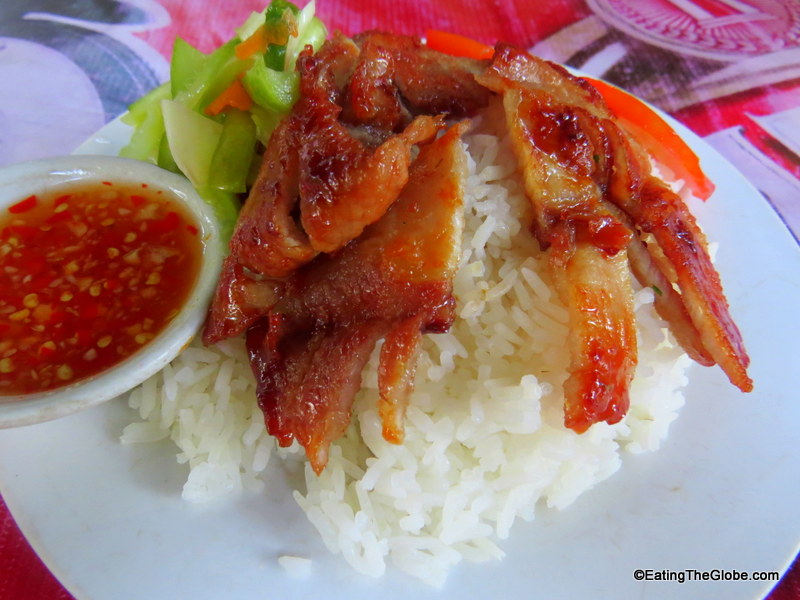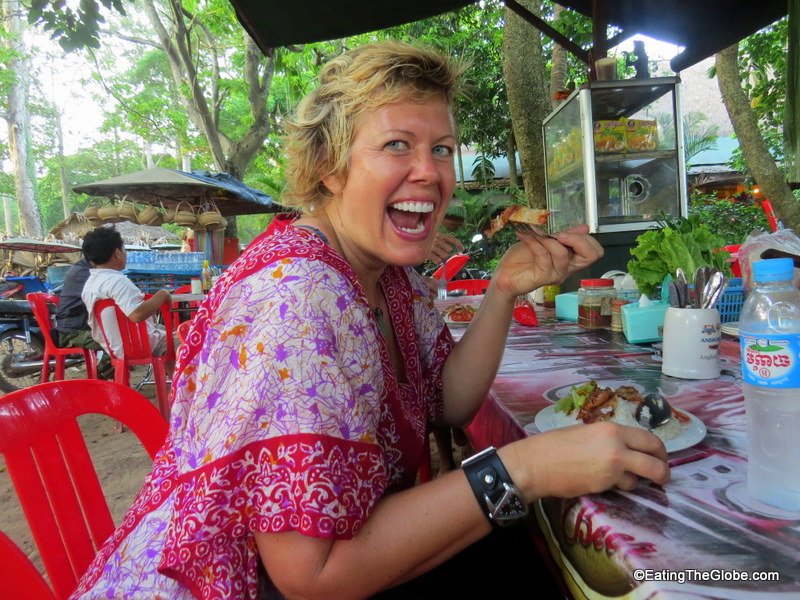 Like this article? Subscribe and never miss a post!