A Moveable Feast: In Praise Of Street Food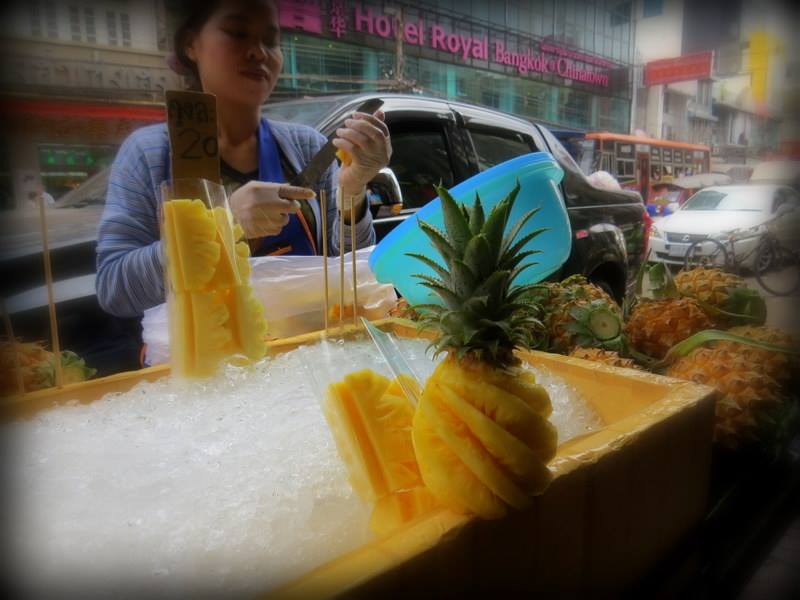 Breakfast is a ritual for me, probably the thing that I look forward to most when I awaken each day. For me it is mindful. The squeezing of living vegetables and fruits. I grind my coffee that I roasted the day earlier by hand. I think nothing of making a frittata just for me.
But, I have to say, while eating on the streets is such a different way to eating breakfast, I absolutely love this way of devouring a meal. (there is just enough junkyard dog in me to appreciate this!)
I buy an entire pineapple. As I am savoring its acidic sweetness, I find roasted pork buns. I opt not to buy the face of the pig, and save that for someone else. I alternate bites of bun with bites of pineapple wondering why no one has thought to combine the two. I then find the iced coffee vendor, where I smile in anticipation of drinking its sticky strong liquid which will keep me awake for the rest of breakfast.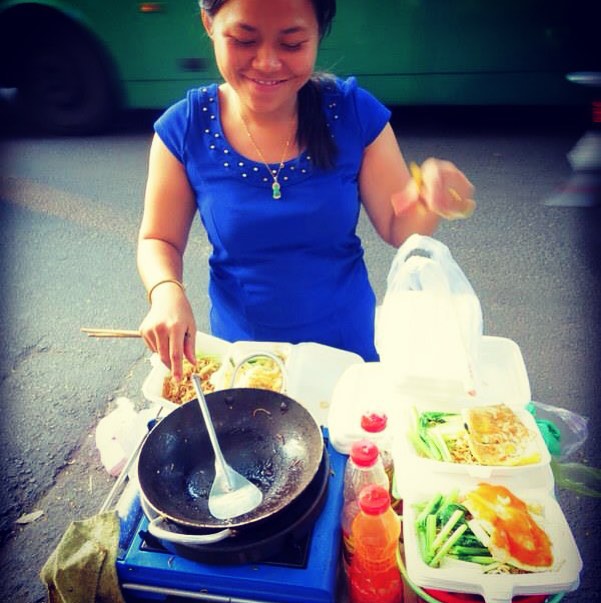 A few grilled chicken sates cap off the meal when I realize I am risking my life with these sharp sticks so close to my throat. I am jostled by someone who causes me to bump into a motorcycle loaded down with over 50 roasted duck.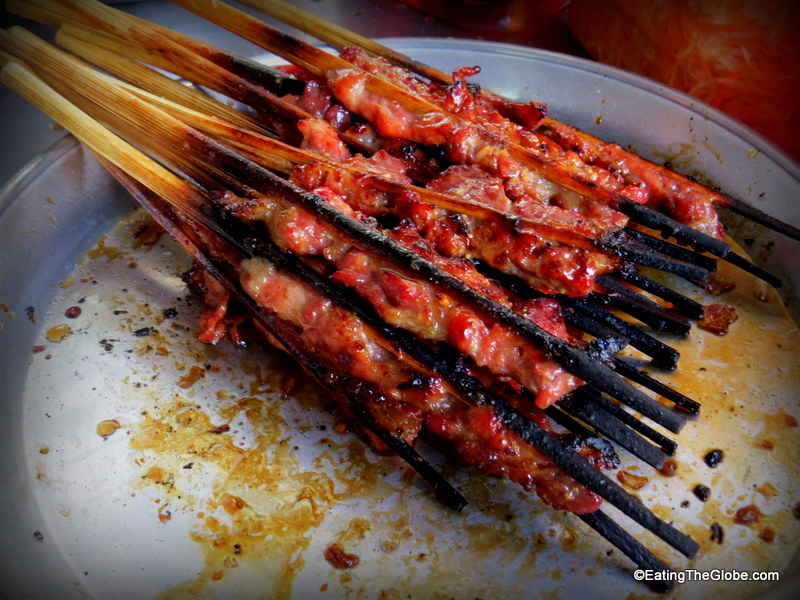 I find a woman selling my favorite sandalwood soap on the sidewalk and juggle the sharp sticks, the coffee, the camera so I can pay her. Oh wait, there's more.
My eye captures the corn fritters and I head over there for just one more part of breakfast. She chops them up and pours sticky chili sauce on top, sprinkles them with roasted peanuts, and I am handed another sharp stick to scoop them up with. Now I must buy another iced coffee to accompany them.
Breakfast at the hotel would have cost $8, but here I have spent less than 5, and I avoided plates of mediocre undercooked eggs and underwhelming fried rice. I'll take the junkyard dog route any day. (Howl.)
Like this article? Subscribe and never miss a post!