Remembering The Best Restaurants In New Orleans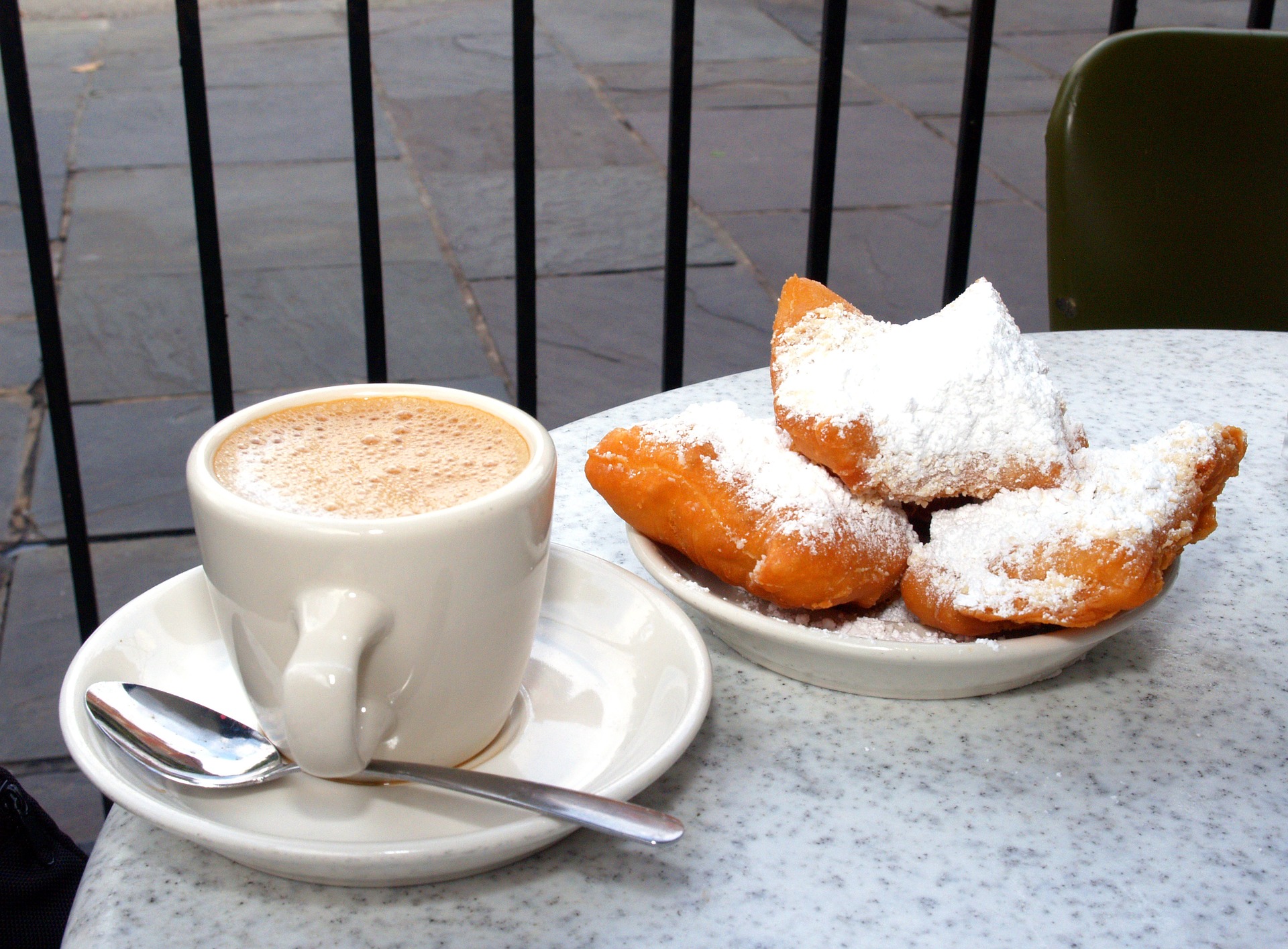 I grew up in Louisiana, and my heart aches for how Hurricane Ida has devastated Louisiana and surrounding states right now. It will be a while before the restaurants in New Orleans can open again for tourists, so I'm currently making some Monday night instant pot red beans and rice while creating a list of my favorite New Orleans restaurants. Here are my favorites, the ones you will want to visit when they reopen. They will definitely need your support.
The Best Restaurants In New Orleans
1. Barrow's Catfish
Barrow's Catfish started in 1943 and is a New Orleans institution. Besides catfish, they also serve BBQ shrimp, charbroiled oysters, seafood platters, and crab claws. The catfish's light cornmeal batter is perfectly seasoned and pairs perfectly with their famous potato salad.
2. Cafe Amelie
Cafe Amelie, in the French Quarter, is known for both their brunch and dinner. They have one of the most beautiful and romantic courtyards in the Quarter, but you can also dine inside in the Carriage House if you prefer A/C.  The decor is reminiscent of a private farmhouse in the French countryside, and reservations are recommended. Some of the food choices are gulf shrimp and grits, poutine, short ribs and johnny cakes, and mussels.
3. GW Fins
Executive Chef Michael Nelson and Chef/Owner Tenney Flynn ensure the highest quality seafood by flying in products from around the globe and featuring only the best from local waters at this wonderful restaurant. Some of the food choices are lobster dumplings, snapper ceviche, shrimp remoulade, and bluefin tuna. The superb service gives a nod to old, classic fine dining. The atmosphere is enjoyable here, and you will have a perfect evening.
4. Brigtsen's Restaurant
This famous Riverbend restaurant has delicious items such as pork chops served with tasso sweet potato hash, catfish and cheddar grits, veal parmesan, and roast duck with dirty rice. This restaurant has revitalized Creole/Acadian cooking, and the menu is unique and changes daily.
5. Mambo's
Mambo's serves authentic New Orleans food and has the only rooftop bar on Bourbon Street, right in the heart of the French Quarter. Crab cakes to die for, blackened redfish, crawfish etouffee, BBQ shrimp, and the bread pudding are just some of the things that will delight you. They are open until 1AM, so it's a good place to go for late night dining.
6. Olde Nola Cookery
Olde Nola Cookery is another great restaurant in New Orleans, right on Bourbon Street. The crab cakes served with crawfish and mushroom sauce are delicious. Also, make sure to try the seafood gumbo, the Po-boy's, and the seafood platters. It's a casual spot, sort of a New Orleans version of an Irish pub, and Sunday brunch is also great here.
7.  Domilise's Po-Boys
Domilise's doesn't look like much from the outside; the exterior is adorned only with a handprinted sign. It's been family owned and operated for almost 100 years, and has served both politicians and celebrities. Some of the choices are meatball, hot smoked sausage, shrimp, and catfish. They close at 6:30, so go for an early dinner or lunch.
8. Commander's Palace
You definitely want to make reservations at Commander's Palace and look at the dress code on their website before arriving. From your first sip of a Sazerac to your last crumb of bread pudding soufflé,  you are pampered and delighted with every bite. Established in 1893 in the Garden District, it is the go-to destination for Haute Creole cuisine and whimsical Louisiana charm. The winner of 7 James Beard Foundation Awards, Commander's Palace has evolved into a culinary legend. It is definitely one of the most famous of restaurants in New Orleans.
Things to order are the duck confit and cornbread, the lamb belly ragu, the turtle soup, and the seared Gulf shrimp tossed in crab fat butter. Besides dinner, the jazz brunch is a must. They make excellent Bloody Mary's.
9. Shaya
This restaurant is New Orlean's nod to the Israeli culinary landscape. Shaya restaurant marries Israeli staples with Southern flavors and modern techniques. The food is creative and fresh, and you definitely want to make reservations. The offer creative cocktails such as the sababa made with honeysuckle vodka. Definitely get the hummus with lamb ragu or blackened shrimp, the lamb kofte, and the malibi vanilla custard.
10. LUVI Restaurant
Chef Hao Gong wows the palate with his mastery of Japanese and Chinese cuisines at this colorful Uptown cottage. LUVI has won many awards, and it's easy to see why. LUVI has an excellent raw bar with raw fish paired with the likes of cucumber and yuzu vinegar and pink dragon fruit. If you're an edamame fan, you will love that's here it's paired with Chinese 5-spice. The Bam Bam chicken is so good as are all the noodles and dumplings. Make sure to save room for the magnolia black tea ice cream!
11. Oceana Grill
Oceana Grill is known for its oysters from its open-flame grill. The seafood gumbo, alligator sausage, shrimp po- boy and catfish platter are amazing. They offer a fun atmosphere and the food is reasonably priced. It's a good spot to eat at the bar and talk to the locals. Located in the French Quarter, they are also open until 1 AM.
12. Maïs Arepas
If you're in the mood for Colombian food, definitely go to Mais Arepas. They offer inventive Colombian cooking, and the tastes and presentation are on point. Order the Maiz de La Rueda. I don't think you have had corn on the cob until you have had this amazing slice of heaven. The pineapple margarita is another favorite, as are the empanadas, and the arepas. Service is excellent, and the waiter will guide you through the menu.
13. Gautreau's Restaurant
Gautreau's owner Patrick Singley runs the beautiful dining room and sets the bar for New Orleans service and hospitality, with excellent diver scallops, duck confit, oxtail ragout, and marinated hamachi. The gulf shrimp with green olive gnocchi are fabulous. The menu is both inventive and down to earth.
14. Trenasse
The chefs here focus on Gulf Coast Cuisine with a South Louisiana flare. Crawfish pie, the wedge salad, chargrilled oysters with gruyere and pancetta, and the boudin bites are all things to order at Trenasse. It's beautifully decorated inside, and also offers brunch on Saturdays and Sundays with bottomless mimosas.
While New Orleans restaurants will be closed for a while, I highly recommend a trip to Charleston to try the incredible food we have here! 
Like this article? Subscribe and never miss a post!