Essential Viennese Experiences for Food Fans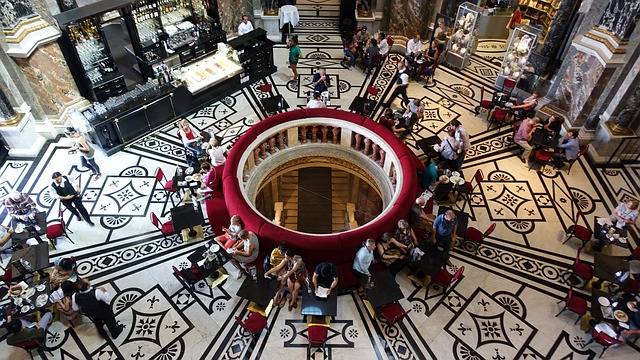 There is something really special about the capital cities of smaller countries. Almost without exception, they over deliver. This is certainly true of Vienna. It is a wonderful place that offers you the chance to sample a unique culture as well as enjoy wonderful food. Below are a few examples of the type of experiences that this city has to offer.
A night at the opera or a concert
Vienna opera tickets are really easy to book online. Buying a package that includes dinner is a wonderful way to gain easy access to some of the best restaurants in the city. Often, these venues are fully booked weeks ahead, so are all but impossible for tourists to gain entry to in any other way.
Booking a meal package also ensures that you do not have to worry about whether you can get a table early enough to be able to finish your food before it is time to make your way to the opera house. Usually, if you book a dinner and opera (or concert) ticket you will also save a substantial amount of money on both your ticket and your meal.
Go to a Viennese coffee house
People rarely associate Vienna with coffee, but they really should. It is believed that the people of this city have used coffee houses since the late 1600s.
Eat some cake
Not only do they make wonderful coffee it is served with fantastic cakes and sweet delights. You really cannot leave the city without tasting some of them. There really is nothing like Apfelstrudel (Apple strudel) cooked in the traditional way. Try it with vanilla ice cream or whipped cream. It is also worth taking the time to taste the traditional dumpling style dessert called Knödel.
Take some cooking lessons
You can even learn to make these great desserts. If you want to you can just watch an experienced professional do it, or have a go yourself.
Visit a wine tavern
It is worth taking the time to travel slightly outside the city to visit a wine tavern. These wonderful places sell wine made by small producers which is served along a wonderful array of meats, cheeses, breads and other dishes. They are usually served buffet style, so you can get to try a range of Austrian delicacies when you eat and drink in them. Quite a few of the tour companies that run out of Vienna offer wine tavern packages. This is by far the easiest way to treat yourself to this experience.
Explore the city´s food markets
If you want to try local delicacies the food markets are the place to head. You can get a list of the best of them and what each one has to offer, by clicking this link.
As you can see, if you love food, Vienna really is a great destination. The best thing is that the above list really is just the tip of the iceberg. If I were to write about everything the city has to offer for foodies, I would have been writing this article for weeks.
Like this article? Subscribe and never miss a post!