9 Enticing Restaurants in Kefalonia That Will Leave You Hungry For More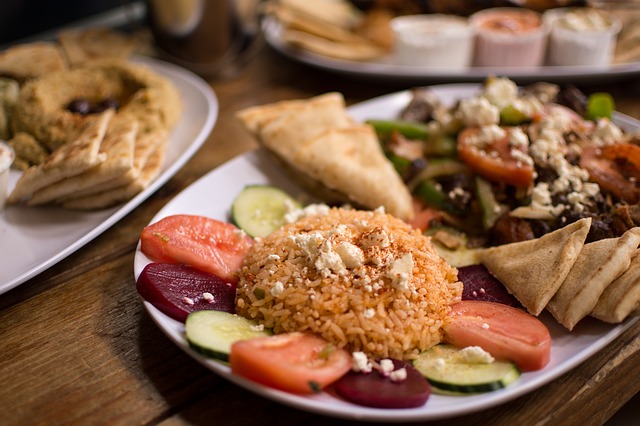 Part of the Ionian group of Greek islands, Kefalonia boasts stunning beaches, verdant forests, and soaring cliffs and mountains. An abundance of activities and attractions are sure to help you work up a good appetite! There are many great restaurants in Kefalonia, with those serving traditional fare and those that cater to international tastes. The local cuisine has influences from Austria and Italy, though typical gastronomy from mainland Greece is also widespread in the island's eateries. Finding somewhere fantastic to eat definitely won't be a problem when you stay in Kefalonia.
1. Lorraine's Magic Hill
You'll find the charmingly named Lorraine's Magic Hill in the Lourdas area of the island. One of the many family run restaurants in Kefalonia, you can tuck into wholesome home-cooked Greek fare, made just the way that a Greek grandmother would approve of. As well as home-made meals, the restaurant also makes its own wines for the perfect accompaniment. Bread is baked fresh each day. The restaurant uses fresh organic vegetables that it has grown itself and meat comes from free-range animals. Meatloaf, mousaka, kirimikato and kebab are just a few tempting menu items.
2. Captain Jerry Fish Taverna
Located in Katelios, Captain Jerry Fish Taverna is a top choice for foodies who love to delight in bounties from the ocean. Using traditional Greek recipes, the fish and seafood dishes are sure to please your taste buds. You can choose your own live fish to be cooked. From sea bass and red snapper to calamari, sardines and shrimp, your seafood cravings are sure to be satisfied. Soak up the sea views as you savor your meal.
3. Tassia Restaurant
Operated by celebrity chef, Tassia Dendrinou, you know you're in for a culinary treat at Tassia Restaurant. Popular with both travelers and locals, you'll find the high-class restaurant in Fiscardo. Serving Greek classics with modern twists, you can sample delicious dishes here that you won't find elsewhere on the island. BBQ, seafood, pasta and risotto are also available. An extensive choice of local wines is available to go with your meal.
4. The Flamingo
The Flamingo manages to exude a calm and peaceful vibe while being super popular and busy. A great place to chill out and savor your meal, the menu has traditional Greek plates, chicken, steak, seafood, and more. Unlike many restaurants, The Flamingo serves potatoes, veg or rice with meals; no handfuls of fries on the side here! If you're craving something sweet afterwards, the dessert menu is particularly impressive. You'll find The Flamingo near Skala.
5. Il Borgo
Sitting beneath St. George Castle, Il Borgo offers top-notch cuisine with awesome views. It's an especially nice spot to watch the sunset. Romantic and with good service, enjoy traditional Greek cooking with a selection of local wines. This is an ideal choice for foodies who appreciate well-presented dishes. It's definitely a place that makes you want to snap endless pictures before you dig in!
6. Platanos Restaurant
Situated within the charming fishing village of Assos, discover the area's oldest restaurant: Platanos Restaurant. This is a great place to enjoy Kefalonian dishes, including the oven-baked beef sofigido, rabbit tagato, and the local meat pie, called kreatopita. Dine al fresco and lap up the ambiance.
7. Dionysos Taverna
Named after the god of wine, Dionysos Taverna is a terrific place to enjoy a heavenly meal with fantastic wines. The restaurant sources many of its ingredients from its own vegetable garden and olive grove; if you sit outside you'll be able to appreciate the rustic atmosphere. Offering scrumptious Greek cuisine, you can also tuck into a huge and tasty home-made pizza, cooked in the restaurant's wood-fired oven. You'll find Dionysos Taverna in the Lourdas area of Kefalonia.
8. Spiaggia Taverna
Something of a hidden local gem when it comes to restaurants in Kefalonia, the unusual Spiaggia Taverna is well-loved by islanders. It is now, however, starting to attract more foreign clientele as well; they know how to spot a cool restaurant! Dine on the sands while surrounded by eye-catching memorabilia, and admire the views of the beach and ocean as you try to choose from the enticing menu. A variety of Greek dishes are available as well as numerous seafood meals. The spicy cheese is often recommended. The taverna is a highlight of a visit to Vatsa Bay.
9. Veggera
Located in Vassilikades village, the family-run Veggera offers a warm welcome to diners. Fresh and locally grown ingredients are used to create traditional Greek fare, with choices such as mousaka, feta cheese burger, souvlaki and saganaki. You can enjoy your meal in a cozy and friendly atmosphere. Saturday evenings are especially lively when the restaurant hosts a Greek night, complete with dancing, music, merriment and a hog roast.
With numerous excellent restaurants in Kefalonia to satisfy your appetite, there's no reason to ever feel hungry when on vacation. Book your trip to Kefalonia and start planning your activities … around your mealtimes of course!
Like this article? Subscribe and never miss a post!