6 Tips To Consider When Creating A Diet Plan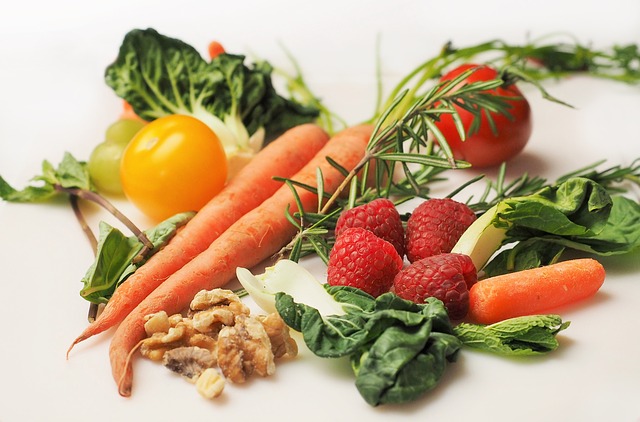 Diet plans give structure to our eating habits and lifestyles. The best plans are relatively easy to follow, fit in with our lifestyles, and help us achieve our goals over time. If you're in the process of creating a diet plan, be sure to consider the following tips:
1. Create an Ingredient List
While creating a diet plan can be challenging, it doesn't need to be. Start the planning process by putting together an ingredient list filled with appropriate foods and ingredients that meet your diet guidelines. Whether you're working with a nutritionist to compile your list or reviewing healthy recipes and writing down the ingredients accordingly, having a set of foods in mind that fit your diet is the best way to prepare a diet plan.
2. Organize the Best Recipes
When reviewing these recipes, find a way to keep all of your favorites together so they're easier to find when you do start the cooking process. One of the best ways to find and collect healthy recipes is to use Pinterest and Instagram. On these apps, you're able to discover and save your favorites easily. This way, you'll have a go-to for new and exciting ideas for meals.
3. Have Custom Meal Plans Made
Sticking to a diet isn't easy, especially when having to make the food yourself. To take some of the stress out of your life, try customized meal plans. These meal plans are tailor-made to fit your diet, designed with the input of nutritionists to make sure your diet is as healthy as possible. In addition to these perfect meal plans, you'll be provided with smart grocery lists and the option of grocery delivery.
These types of customized meals take all the guesswork out of dieting. Instead of struggling to keep track of what you eat amidst hundreds of other responsibilities, you'll be able to eat guilt-free knowing that everything falls under your meal plan.
4. Make Healthy Snacks
It's often easier to stay on track with your diet if you are at home, away from the temptations of food trucks, fast food, and any other diet-breaking options. However, if you're at work or running errands, it's easy to get hungry throughout the day and find yourself deviating from your meal plan. Avoid this by carrying healthy snacks with you in addition to the diet plan meals you take with you already.
Great snack ideas when on a diet include boiled eggs, dried fruits, kale, and similar protein-filled or fruit and vegetable options. By filling up on these items in between meals, you'll be able to curb your appetite and avoid eating any unhealthy foods.
5. Be Patient with Yourself
Just as change doesn't happen overnight, your diet also won't transform instantly. There will be days that you don't meet your goals or that you deviate from your diet. Don't beat yourself up if you don't maintain your diet at first. Healthy eating is about developing a lifestyle that allows you to make better choices overall, not a system designed to punish you for failing to stick to a strict diet.
Should you find that you've gone astray and eaten something outside of your diet, that's fine. Be patient with yourself and find ways to improve your habits gradually as you work toward your goal of maintaining a diet and improving your health.
6. Find an Effective Exercise Routine
Though it may be challenging to get into the habit of actively working out, doing so will help you achieve your goals. Research shows that exercise and fitness serve to reinforce any dietary changes made at the same time. Whether you hope to lose weight or simply want to have cleaner eating habits, you'll find that the more you exercise the easier it is to stick to a specific diet plan.
Similarly, making an effort to exercise has its own benefits. In addition to keeping your body active, regular exercise will improve your mood, boost your metabolism, and strengthen your endurance, among other amazing benefits.
While there's no one way to create a diet plan, it's important to find one that will actually work for you. Keep this guide in mind as you put together your next diet plan.
Like this article? Subscribe and never miss a post!