6 Cooking Souvenirs from Around the World to Take Home from Your Travels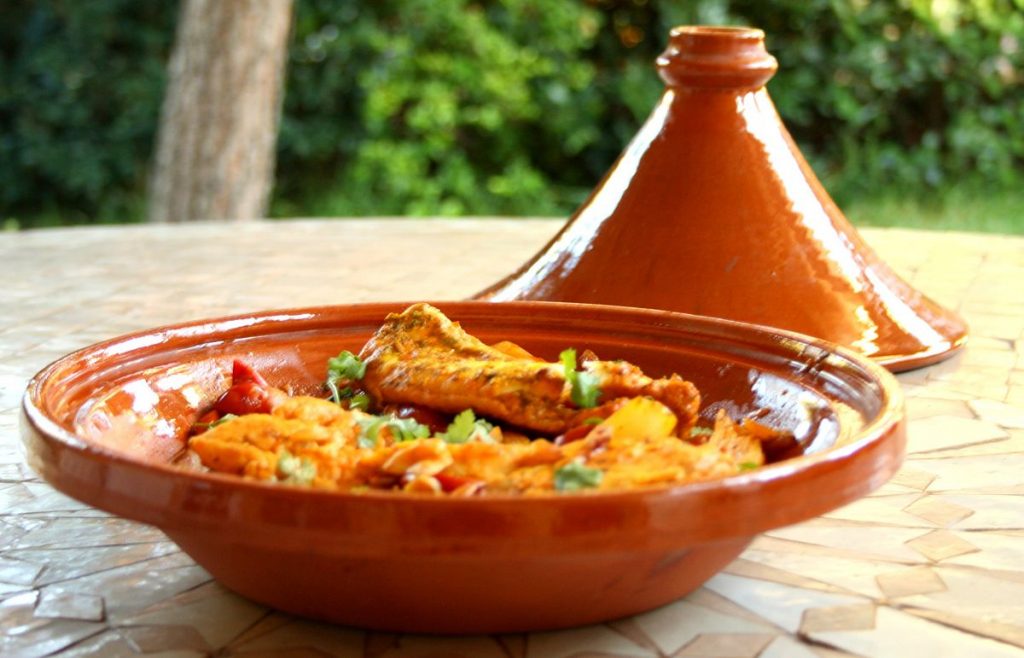 Do you ever find yourself wistfully salivating over the memory of a favorite dish you tried somewhere on your travels? There are so many delicious and interesting new tastes and textures to discover. Take some cooking souvenirs home to keep the memories alive.
You may fall in love with the Costa Rican favorite of cascado. You might dream about lobster soup from Iceland. Perhaps you've taken a keen fancy to the street food of India, Spanish paella, Mexican burritos or haggis in Scotland.
It's one thing sampling local food, but another to recreate dishes back at home. Taking food tours and cooking classes can teach you more about local cuisine, ingredients and preparation methods. Some meals, however, require special equipment to make them. If you're a keen foodie, why not add some specialist equipment to your recipe books and other cooking souvenirs?
1. Moo Kata, Thailand
Moo kata is rather like a cross between a Chinese hot pot and a Korean BBQ. Quick and easy to prepare, diners are given their own ingredients to cook on a steamboat grill. Heat the fat on the dome and try not to drool as your pieces of meat sizzle, their juices running into the broth below. Boil chunks of vegetables and thin noodles in the lower part.
Sometimes referred to as a Thai BBQ, the equipment has the same name as the dish: moo kata. Fairly inexpensive to buy, a moo kata lets you host fun evenings at home, treating your family and friends to a little taste of Thailand.
2. Tagine, Morocco
Another piece of cookware that shares its name with the dish it's used to create, a tagine is a large earthen pot. Traditionally used on a fire, it can also be used on a hob. Tagines are Moroccan specialties, with meat and vegetables slow cooked to perfection with an evocative assortment of spices.
Don't forget to serve your tagines with crusty bread and mint tea for the full Moroccan effect.
3. Jaffle Iron, South Africa
A simple concept that results in wonderfully tasty and comforting grilled sandwiches, a jaffle iron is a top cooking souvenir to take home from South Africa. Pop your bread and cheese into the contraption and heat over an open fire. The bread will be lightly charred and toasted, perfectly complementing the yummy bubbly cheese.
4. Chapati Press, India
If you're tempted to try to make your own Indian bread at home, add a chapati press to your kitchen cupboards. It prevents you from burning your hands while getting the bread flat. It also saves time. You'll have perfectly round and flat dough ready to cook in next to no time. Cook some lentils in a pressure cooker and enjoy a tasty side of daal too.
5. Raclette Grill, Switzerland
Be social over food and invite people round for raclette. A raclette grill is a brilliant Swiss souvenir for foodies. Grill meats and vegetables on the top part of the grill, ready to dip into the melted cheese in the lower section. Each person has their own pot of cheese waiting to slide out; there's no squabbling over the deliciousness! The grill is actually named after the type of cheese it is used to melt.
6. La Chambra Pots, Colombia
La Chambra pots are clay pots used in Colombia to cook a hearty and filling bean stew. They are very versatile and can also be used to cook rice dishes, porridge and similar. Add a new dimension to your own stews with the subtle flavors that come from cooking in clay. Take home a Colombian La Chambra pot for a slice of South America in your kitchen.
While some cooking souvenirs are easy to slip inside your suitcase, some might be too large or heavy to carry. This is especially relevant if you are taking a longer trip and visiting multiple destinations. That doesn't mean you should miss out though; when traveling locally, you can easily transport all your extra souvenirs and luggage with Vault Cargo management options. Cook up a storm and eat the world both on your travels and when taking it easy at home. Bon appetit!
Like this article? Subscribe and never miss a post!